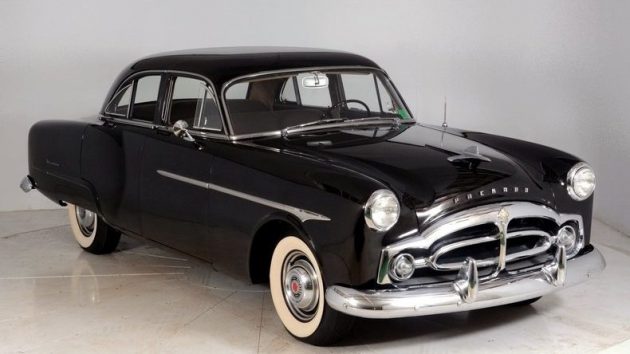 After a half century and 22 generations of luxury car models, the 1951 Packard was the final design and was in production until 1956 when Packard production ended (after Packard's merger with Studebaker, Packards were basically a modified Studebaker). The new design had several modern updates like a one piece windshield and the fender and hood being at the same height. The 1951 Packards shared the same basic design with the 200 being the least expensive model. The seller of this Packard listed on eBay says it is completely original and has only covered 12,866 miles. He says the previous owner only used this Packard to drive to the country club, a variation of the "driving it to church on Sundays" story. Indications are it might actually be true. The $18,988 asking price is high, close to the price of a Concours example, but this Packard does appear to be in remarkable original condition. There was no doubt a lot of detailing necessary to make this car look this nice, but up close there is surely still some "patina".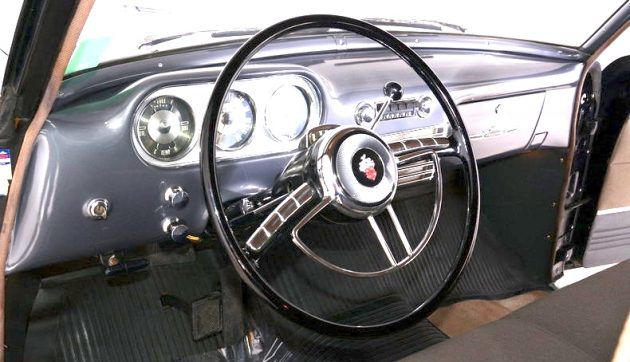 The dash really does look like new in this picture. The gear selector and lack of a clutch pedal indicate it's got an automatic transmission, the 2 speed "Ultramatic". Among unique features of the Packard, the glove box slides out like a drawer rather than the more familiar drop down door.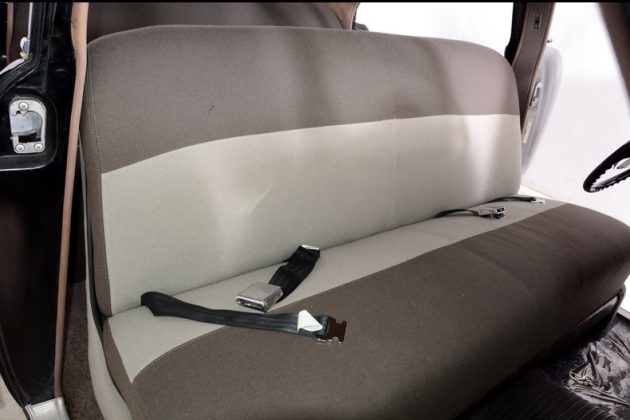 The lap belts were added and the seats appear to either have covers or were reupholstered at some time. Ford introduced the seat belt option in 1949 but Packard didn't offer the option until the 1954 model year.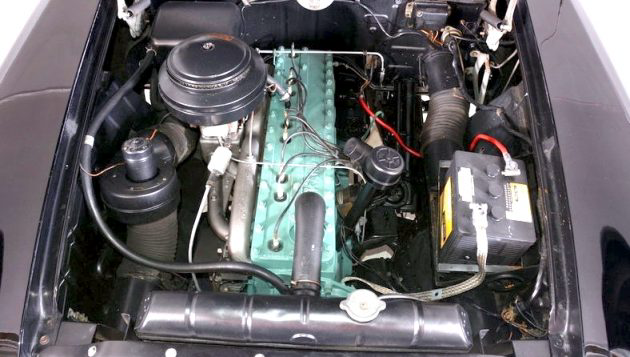 There appears to have been some extensive detailing done here, but doesn't it look nice? That flathead eight is the 135 horsepower 288 CID engine.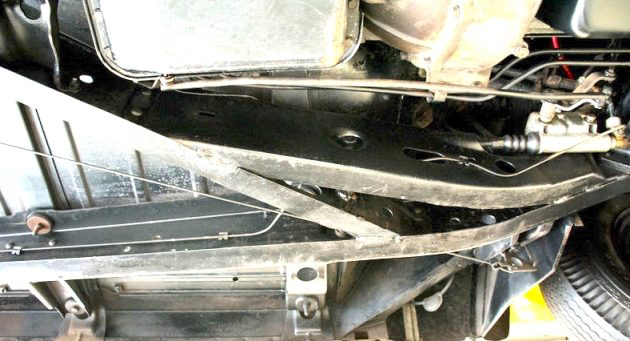 The underside looks amazing. It doesn't appear to have been undercoated or painted.

This Packard looks nice from this end as well. This is not many, or perhaps most people's idea of a cool car, especially with four doors, but it does appear to be an incredible time capsule. It's perhaps not rare or special enough to be added to a high dollar collection, but perhaps it could be driven and enjoyed by someone willing to pay the price of admission. For about half the price one can purchase a nice driver quality example. What would it take to make a driver quality car as nice as this though? Would it really be worth the time and money? How much additional value is there in a survivor as nice as this? It will be interesting to see what our readers think.