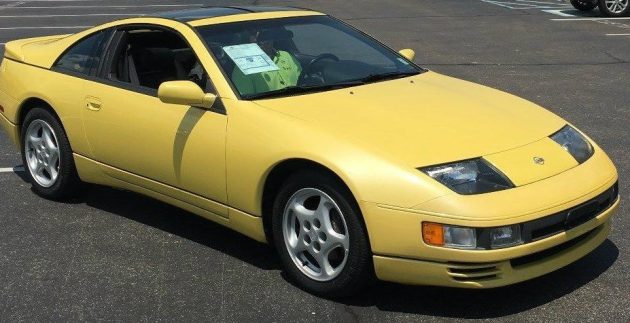 Nissan's lineup in the early 90s could be called a driver's dream, with vehicles like this 300ZX Twin Turbo among the stuff of school boy fantasies who didn't pine for a Mustang. The Sentra SE-R, Maxima SE and Z-car were loved by enthusiasts of all backgrounds and budgets, but those cars are impossible to find in good shape today. Unless you check out this 1991 Nissan 300ZX Twin Turbo here on eBay and for sale by a Nissan dealer in Mississippi.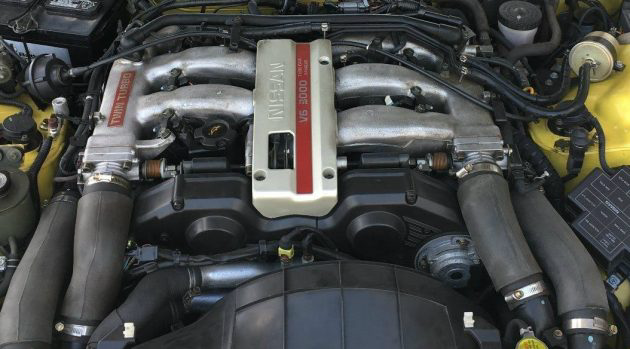 This example has accumulated a mere 12,635 miles from new, a truly astounding feat considering how much fun these cars are to drive. Once the country's best selling sports car, this Twin Turbo example packs 300 b.h.p. and 283 lb.-ft. of torque. This model also features Nissan's nifty Super HICAS electronic rear wheel steering system, along with an optional driver's side airbag, leather seating surfaces and "Pearlglow" paint. The seller notes it still smells new inside, but that the tires are in need of replacement.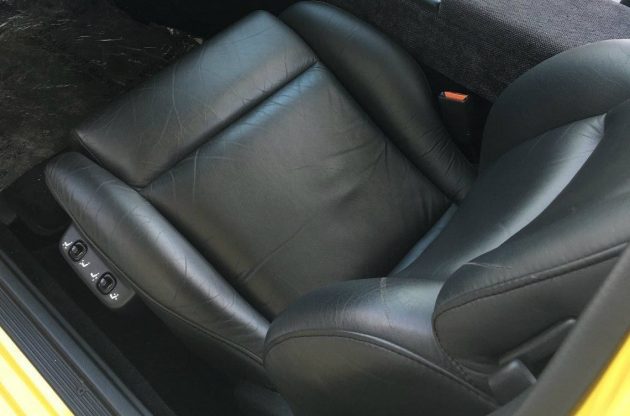 The power driver's seat is the only other upgrade, and the minimal options list combined with the turbocharged power plant and manual transmission paint a picture of its one original owner: an enthusiast through and through. The only change we'd make is to spec ours with the rare steel roof as opposed to the T-tops that so many of these Z32 cars (this one included) came equipped with. The selling dealer notes that aside from a few parking lot dings, the body is as you'd expect for a low mileage survivor like this.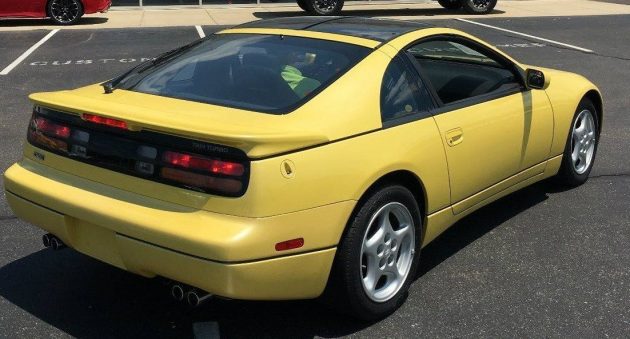 The quad exhaust pipes are somewhat synonymous with the Z32's hindquarters, but oftentimes, they're replaced with aftermarket units. Thankfully, this 300ZX has not been modified in any way and likely resided in the care of a mature owner since new. This is absolutely an appreciating classic, even with the lofty Buy-It-Now of $23,877. It may seem like top-of-the-market pricing, but our guess is it won't feel that way within a few years. We'd ask for the tires to be replaced as part of the sale price and take this one home happily.