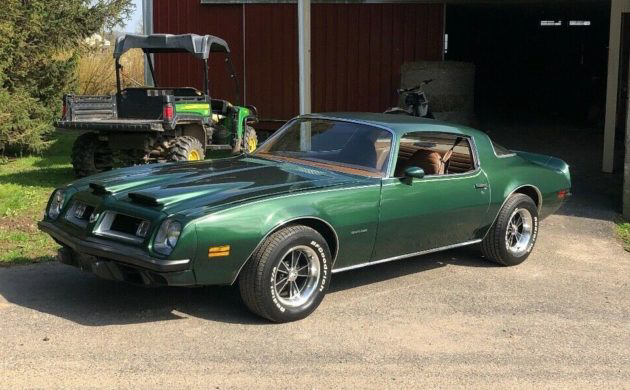 When you talk about mid-1970s muscle cars, it almost feels necessary to put quotes around "muscle". Thankfully, the original buyer of this Formula made those quotation marks a little less necessary by opting to equip this 1975 Pontiac Firebird Formula with the 400 cubic inch V8. Sent in by an anonymous Barn Finds reader, this Firebird can be found here on eBay in Quakertown, Pennsylvania. With a Buy-it-Now price of $12,000, 17 bids have pushed the price to $8,701, but the reserve has not been met.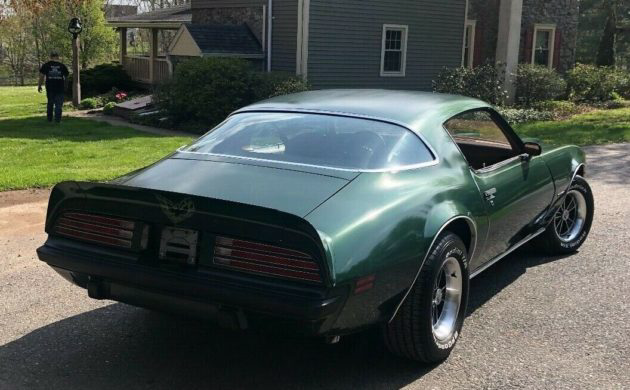 The pony car herd was pretty thin by 1975, so minimal competition helped catapult the Firebird and its Camaro sibling to high production numbers that year. Of the 84,063 Firebirds built in 1975, the Formula was the least popular with only 13,670 built.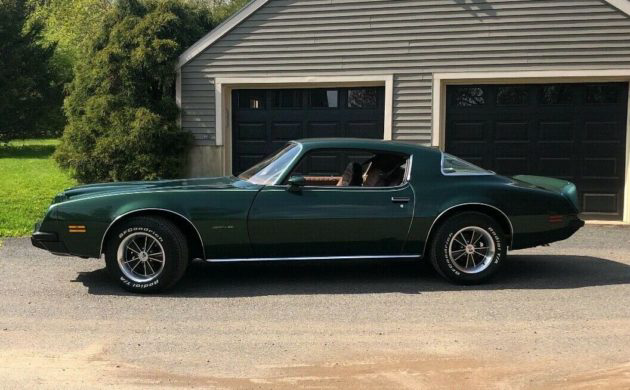 This is claimed to be an original 12,652-mile car. Perhaps a victim of the northeast winters, there is more rust than I'd expect on such a low mileage car. The seller includes some detailed photos of the rust in the listing and makes note of it in the description. The Alpine Green paint appears to shine well, but the seller tells us it needs a repaint to make it like new. Raised white letter BF Goodrich Radial T/As are wrapped around non-original wheels.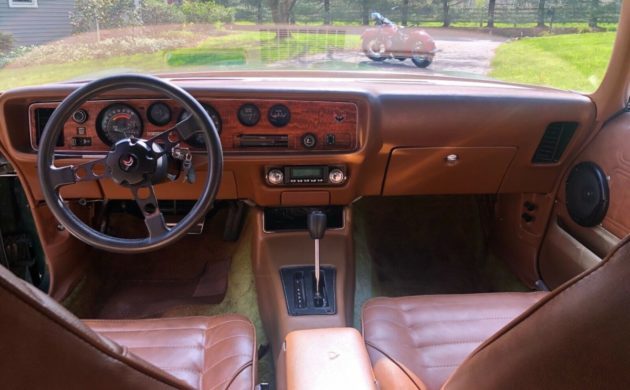 Aside from the tears in the driver seat and the discolored carpet, the interior looks to be in pretty good shape. The dark saddle upholstery offers a nice contrast to the exterior and is a pretty tame and timeless combination compared to some other 1970s muscle cars. Again, to make it "like new" the seller suggests replacing the headliner, carpet, and front seat upholstery.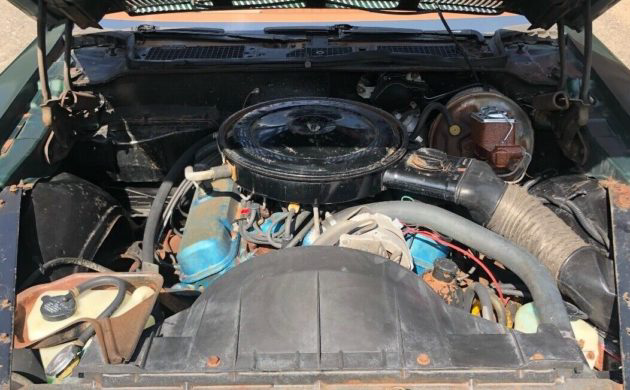 That 400 cubic inch L78 V8 is what sets this Firebird apart from many others. I couldn't find exact production numbers for such equipped cars but based on a quick search it appears to gave been a much less common choice than the 350. That L78 was good for 185 HP and 310 lb.-ft of torque which translated to a 9.8 second 0-60 and 16.8 second quarter-mile. Underwhelming by many standards, it was still a capable package for the times.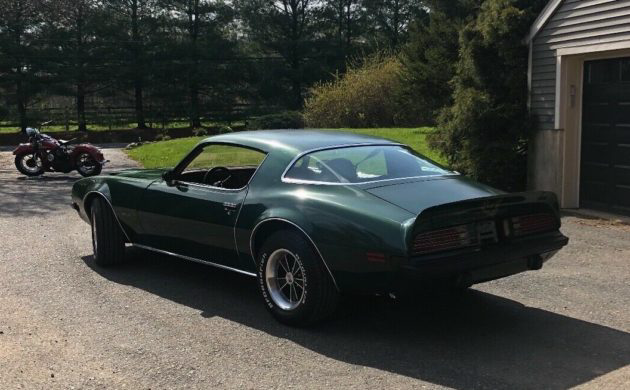 I'm sure you've gathered by now I'm a big proponent of driving them like you found them. If there's a way to mitigate the spread of rust, this would be a prime candidate for such a treatment. I, however, would probably just repair it properly, paint to (hopefully) match, leave the rest as is, and log some warm weather miles in this Firebird Formula.