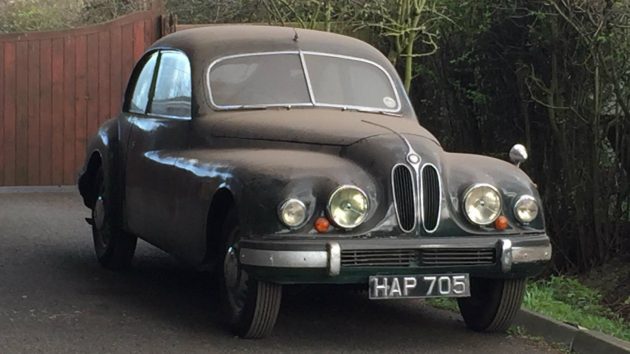 I have heard the term "gentleman's express" used to describe Bristols in the past. When an airplane company decides to build cars, they typically go their own route to some extent (ask Saab owners), and Bristol was no exception. This particular 1952 Bristol 401 is available here on eBay UK for 37,500 pounds ($48,376 as of today). It's located in Brentwood, Essex, UK and we have Dik S. to thank for this unusual and cool find!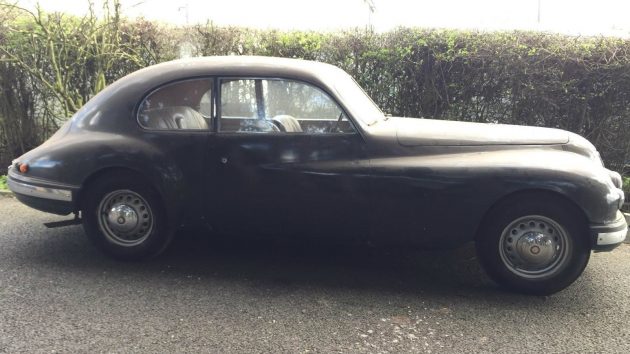 Think about the other 1952 cars you can think of; I'll bet few of them are as aerodynamic as this one–the coefficient of drag is rumored to be in the 0.35-0.36 range and a lot was done to minimize frontal area as well. The car was last taxed in 1999, and has been stored carefully in a barn with a large collection ever since. The seller is convinced that it wouldn't take a lot to put it back on the road; I'm not quite as confident but if you want one of these, there aren't many opportunities–there were only 601 made between 1948 and 1953.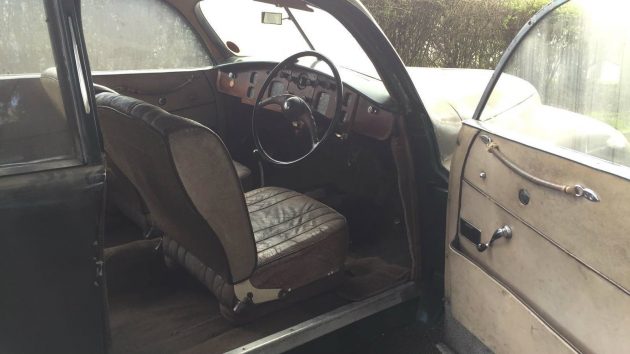 Of course, as with any somewhat elderly British car, a large portion of the attraction of the car is the interior. This one is no exception.
These seats have seen 80,000 miles, and I love the worn but intact look. A lot of work with hide food should make this leather soft again, and I'd try like heck to keep that original material.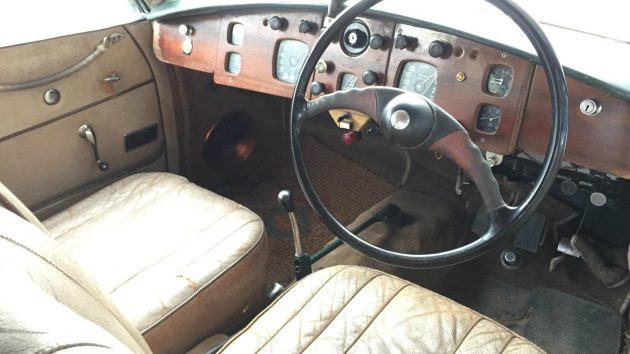 Can you see the airplane "look" of the dash? That's a very distinctive steering wheel as well. The company itself has been in and out of business several times, but right now exists at this site and can actually still provide parts for all Bristols. There's also a great owner's club here.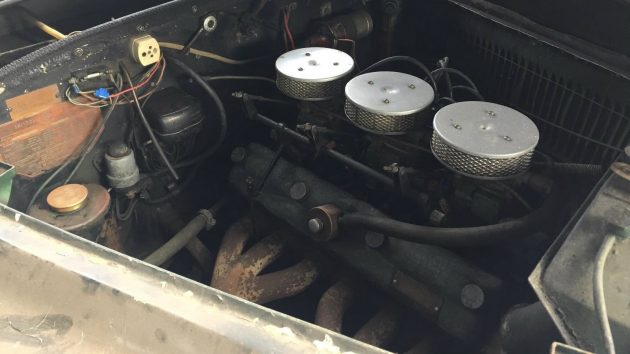 The Bristol 6-cylinder engine is based on the BMW pre-war six. It's fairly small at only 2 liters, but made 85 horsepower even then. Apart from the abomination of an electrical connector just below the fuse box (sorry, I'm not a fan of those) the under hood area looks pretty good. Are you interested in recommissioning this cool classic?