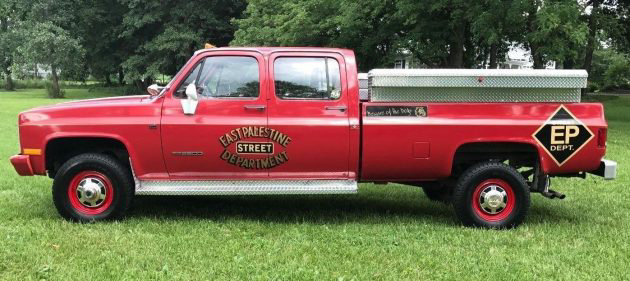 Former municipal vehicles like this 1989 Chevrolet 3500 Sierra SLE Crew Cab are seemingly always loaded and always low mileage. It makes for an ideal combination, plus they typically retain added lights, sirens and radio systems not found on pedestrian vehicles. The seller of this example here on eBay talks up the truck's low mileage and overall condition as justification for a heady $18,750 Buy-It-Now.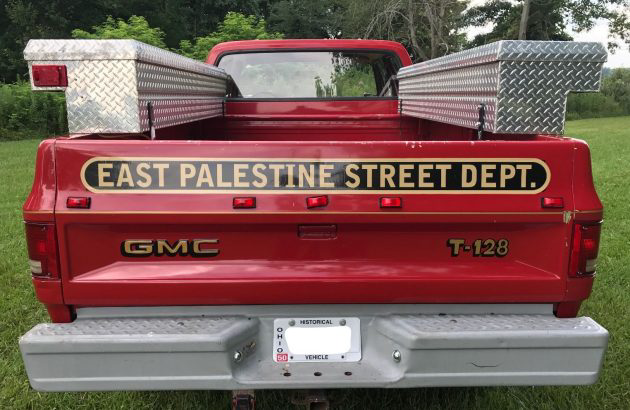 The seller claims this Chevy used to wear fluorescent yellow paint, which seems similar to another municipality-owned Chevrolet we featured a few months ago. It was also from an Ohio township like this one, which has been somewhat crudely repainted after the truck transferred from the town of Unity to East Palestine. Evidence of overspray is apparent, and there is rust in the lower quarters behind the rear wheels. It retains the graphics of the latest department it served, but it no longer has the cool lightbar that once graced the roof.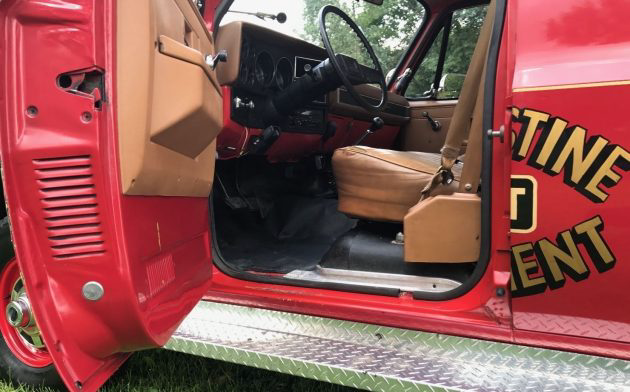 The repaint did extend to the door jambs and underhood, but here you can see the respray evidence on the door latch mechanism. The seller notes that the truck features a four-speed manual with one of them a granny gear, paired to the venerable 454. The interior presents nicely, and there's a ton of space inside but no air conditioning. Despite losing the lightbar, the truck retains dual H1 spotlights and a "Traffic Buster" siren and PA system. The listing includes photos of the truck in action, but with just over 14,000 original miles, it didn't go very far.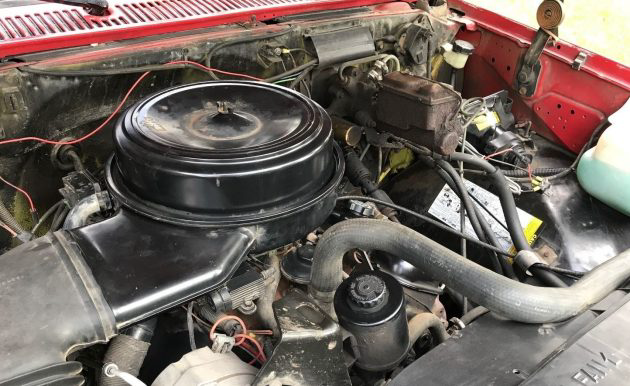 The seller notes he purchased the truck from East Palestine via auction, and you can almost guarantee he didn't pay the current asking price for it. That's fine, but the question of whether low-mileage vehicles owned by small towns are worth more than their non-municipal counterparts is always a question. This Chevy is a model not often seen anymore with its four full doors and long bed. However, nearly $20K is a big bite for a non-original truck that's been repainted and has rust, so we'll be watching to see whether bidders agree that the price is a bit ambitious.