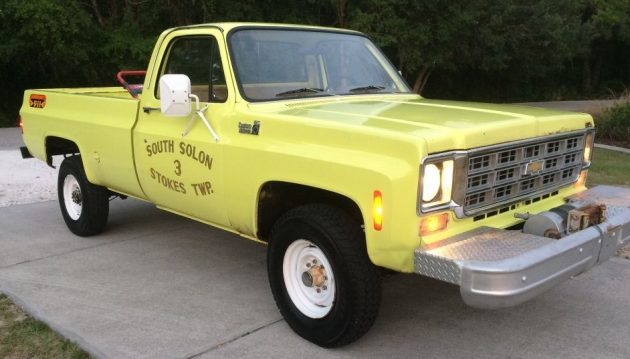 Despite the palm trees in the background, this neon yellow 1978 Chevrolet C/K 2500 hasn't resided in Florida all of its life. But regardless of its origins, with just 8,900 original miles on the clock, its life has been quite relaxing up until this point. Wearing the name of an Ohio township on its doors, this low-mileage municipal workhorse here on eBay hasn't reached $8K in bidding and the reserve remains unmet. Thanks to Barn Finds reader Peter R. for the find.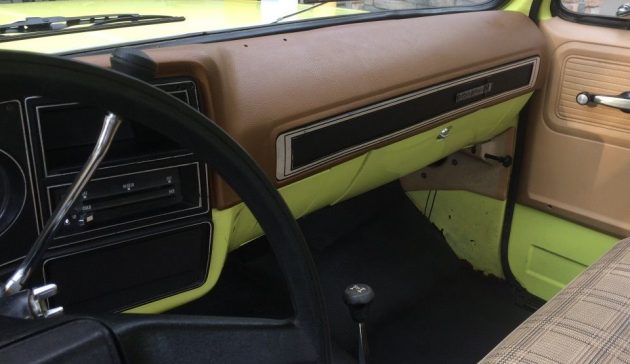 Interestingly, one of the first search results for the South Solon Stokes Township is for a volunteer fire department in that same community. According to Google, South Solon is located in Madison County, Ohio, and has a population of just 361 as of 2014. These former municipal vehicles are always intriguing, as it seems many of them were purchased and then left in the back of the town garage for decades. The interior on this example is quite tidy, save for some mounting holes in the dash.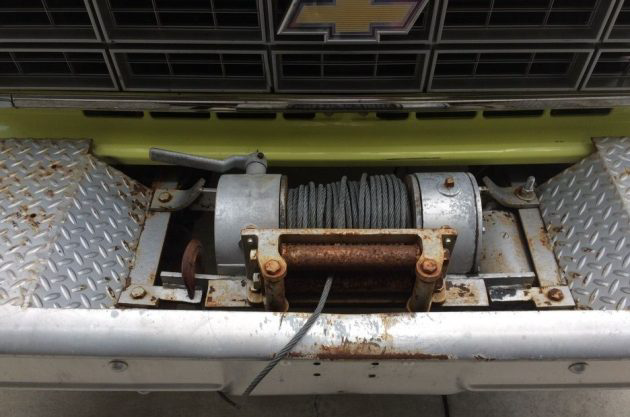 Curiously, this Chevy sports a beefy winch in the front bumper. It's hard to discern if this was a former fire department vehicle or simply a runabout for the town that may have encountered the occasional stranded traveler. With 4WD, the 350 V8 and TH400 automatic, there's not much this 2500 series couldn't do, so the possibilities are endless when it comes to determining how South Solon used this rig.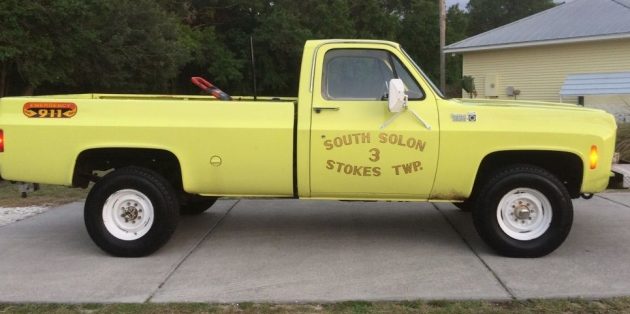 With its midwest origins, checking for rust at the cab corners and fender bottoms should always be a consideration. However, the photos don't seem to reveal any obvious signs of rot. The white steel wheels are a look well-suited for brush fire fighters or other township workhorses like this one, but whether its tough looks will help this sub-10,000 mile survivor eclipse its reserve remains to be seen.