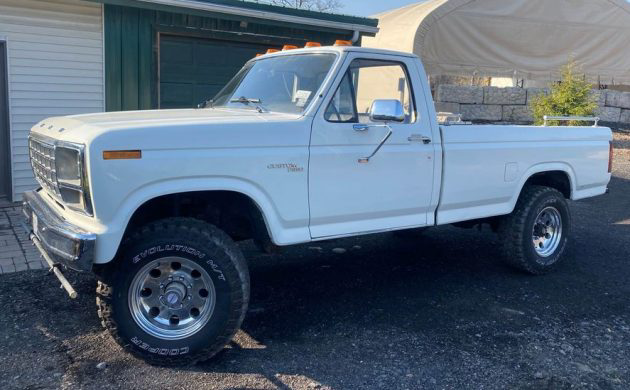 Ford pick-up trucks are no stranger to Barn Finds. Old F1's, whether hot-rodded/resto-moded or farm finds with "perfect patina" abound. Today's subject is a bit different in that it is a seldomly encountered F350 that was used, sparingly, in commercial service. This 1980 Ford is located in Jamesville, New York and is available, here on Barn Finds Classifieds, or here on Facebook Marketplace for $17,600.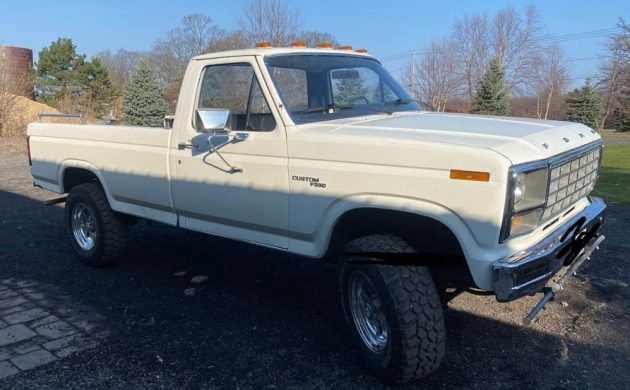 Being an F-350, this four-wheel-drive pickup has a one-ton carrying capacity and was used by a fire department for brush management service. Best of all, its commercial service limited its use to only 16K miles! One time equipped with a pump and a tank in its Linex protected cargo bed, all of that, and any other fire fighting apparatus, has been removed, though it appears that there is still a sprayer assembly located under the front bumper. As the seller states, "Small dings & scratches from service use but incredible for age!" This F-350 presents itself pretty well with its simplicity of appearance and its American Racing wheels. When you compare this full-size Ford pickup with what passes for a full-size pick-up today, one that is nothing short of gargantuan, this older F-350 looks better all the time! Of note, the seller states that the tailgate is missing.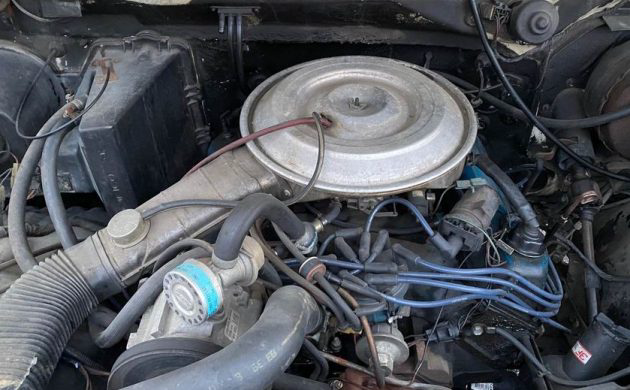 Under the hood is a 163 net HP, 400 CI, V8 engine working through a SelectShift automatic transmission in concert with a two-speed, part-time transfer case. The seller claims, "The truck runs & drives great!" The underhood appearance looks about how you would expect a 41-year-old engine compartment to appear – nothing seems to be missing. This is an unairconditioned truck and thus, no A/C compressor.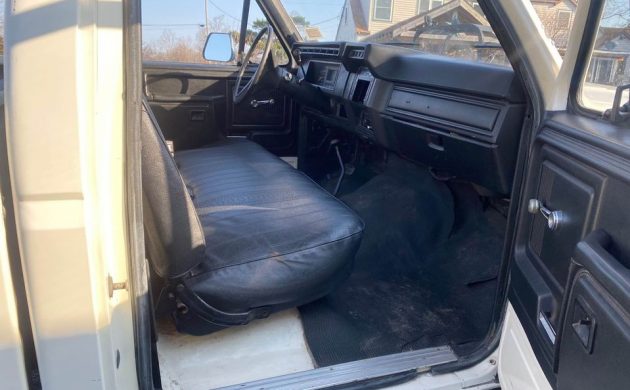 The interior has the same feel as the exterior, plain and all business. There is a basic black rubber floor mat and a simple black vinyl-covered bench seat in place – exactly what one would expect knowing this truck's previous lot in life. This F-350 was built radioless and the radio slot has been modified for the now removed fire department equipment switch-gear – not a huge issue but one to consider if the next owner wishes to install a radio.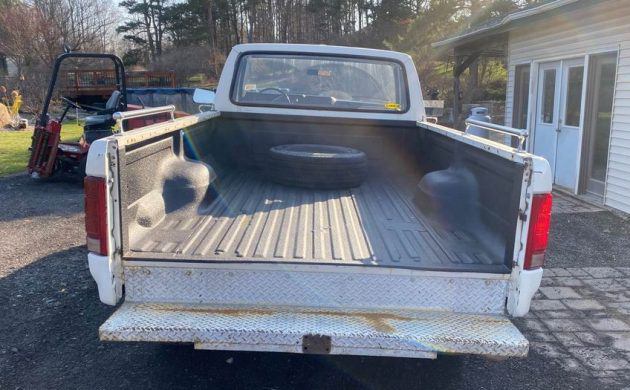 If I were in the market for a full-size pick-up truck, this is definitely one that I would consider. As it is, it really needs no attention, other than maybe a replacement tailgate. And with only 16K miles on its clock, this 4X4 is a pleasant alternative to a modern titanic-sized conveyance, wouldn't you agree?