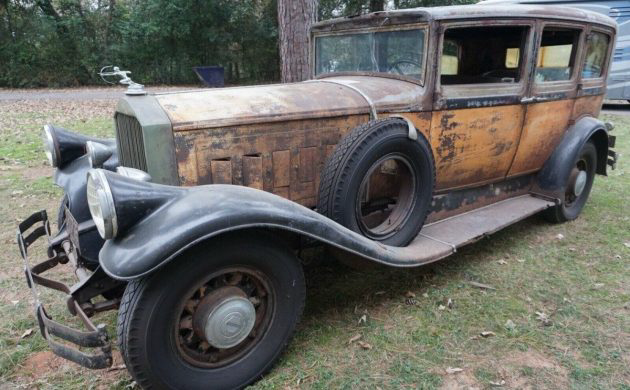 Update 12/5/19 – After more than a year from when we first featured it, this Pierce-Arrow has popped back up on eBay with new photos and an asking price of $19k or best offer. Do you think it will find a new home this time around?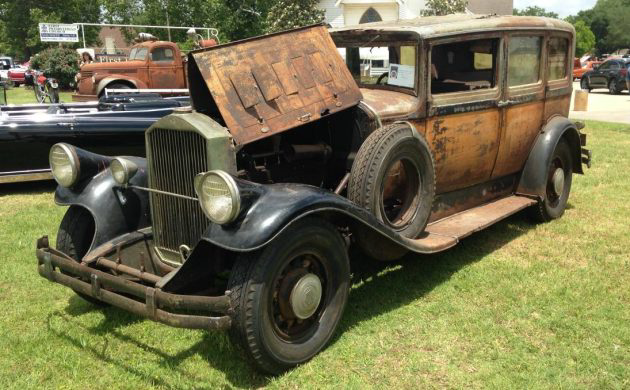 From 11/1/18 – The world is full of gamblers. They roll the dice, sometimes they win, sometimes they lose. The owner of this 1930 Pierce-Arrow definitely won. The car had been sitting in storage for more than 40 years when he purchased it sight-unseen several years ago. He had it shipped to his home, and after relatively little work, this old classic now runs and drives. You will find the car listed for sale here on Craigslist. It is located in Tomball, Texas, and is being offered for sale with a clean title. The owner has set a price of $27,000 for this old classic.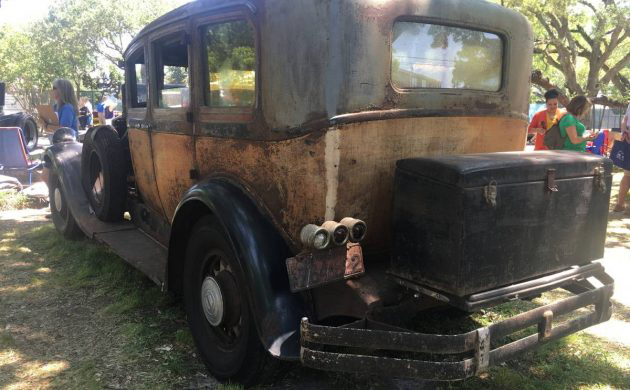 I have to admit that the body on this car is in really nice condition. Alright, the paint has seen better days, but we can't have it all. The body and frame appear to be largely free of rust issues, with only a couple of minor issues identified by the seller. The exterior trim and bright-work all appear to be present, and it all appears to be in good, restorable condition.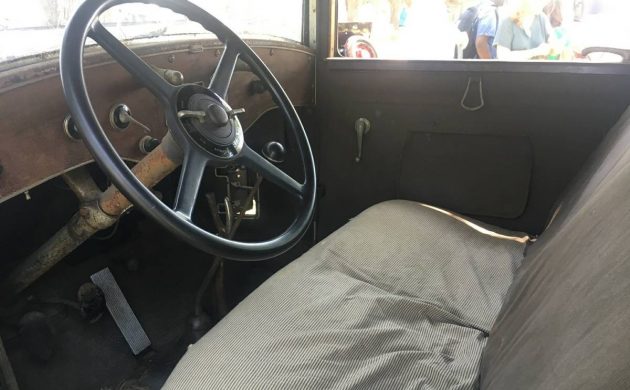 The interior is complete, and while it would benefit from a total restoration, the owner has been using it as you see it now. He just throws a cover over the seats to help protect them from further deterioration. Since returning the car to active duty, it has been taken on several Pierce-Arrow runs and to shows exactly as it stands, so it is definitely usable.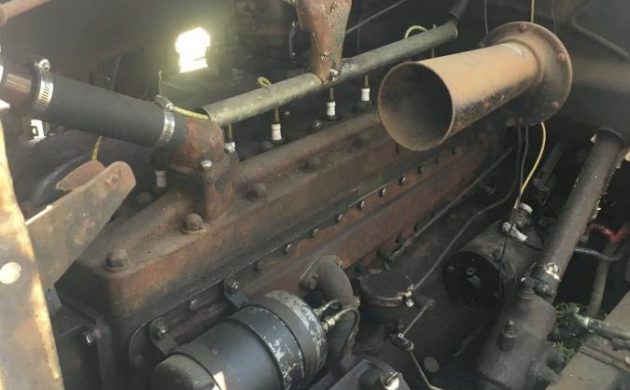 Under the hood is the 366ci straight-eight engine which is hooked to a manual transmission. When the current owner took delivery of the car, he lavished a great deal of time and care into enduring that the engine was in sound condition before he attempted to start it. In addition to the thorough inspection process, the fuel tank was pulled and professionally cleaned and sealed, the radiator also received the same treatment, and it has the correct core. The water pump and carburetor were both rebuilt, the fuel lines were flushed. and the starter was also rebuilt. The car is now said to run and drive really well.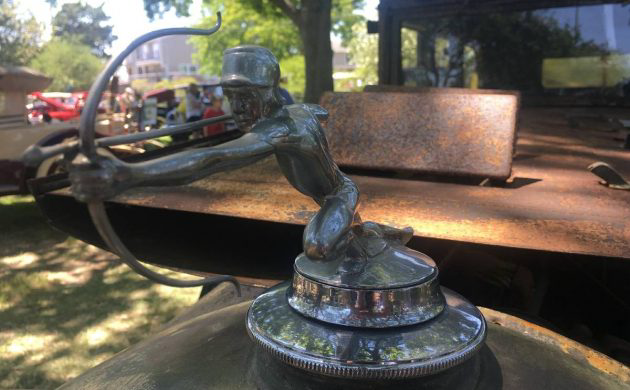 I'm sure that none of you will be surprised by the fact that it is nearly impossible to find a car like this in the market at present. These aren't a big volume seller, so they don't hit the market that often. Therefore, I am forced to look at Nada to get an indication of potential values for the car, although I do take their prices with a grain of salt. They indicate a #3 car at around $35,200, while a #2 sits at $54,600. A #1 is showing a value of $78,600 on their guide. As I said, to me that is purely a guide, but with so few of these desirable classics reaching the market, this car might justify a restoration.