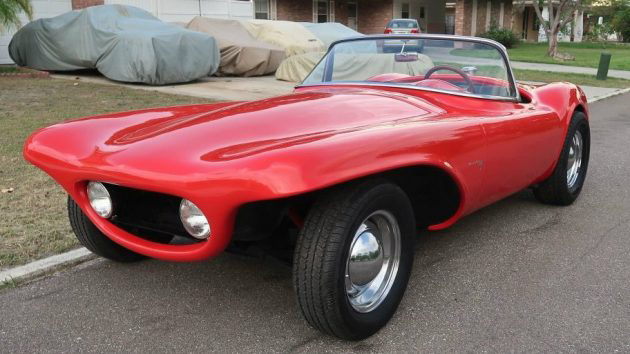 Wow! From our friends at Forgotten Fiberglass–this seriously cool looking 1956 Bangert Manta Ray is listed for sale here on eBay and is located in Tampa, Florida. I realize we don't normally deal with restored vehicles here at Barn Finds, but this one is unusual enough we figured you might be interested.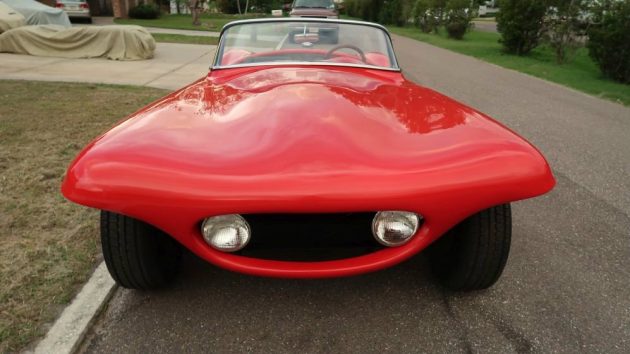 According to the auction, this was Noel Bangert's third car design. It was offered as a kit from 1954 or 1955 to 1957, with the kit really consisting of a body and some recommendations.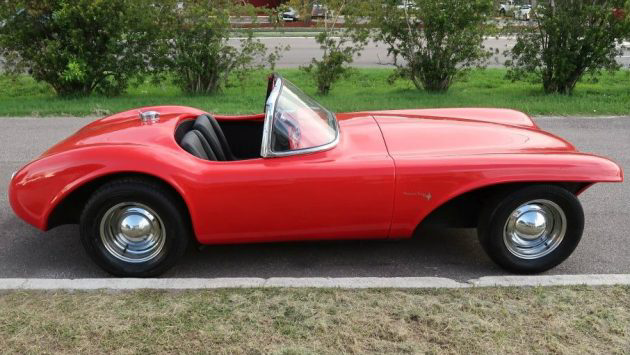 That sure is a distinctive look, isn't it. According to the auction listing, Bangert was inspired by a 1954 Buick concept car called the Wildcat II. If you are interested, this is what the Wildcat II looked like. I like the Manta Ray better, to be honest.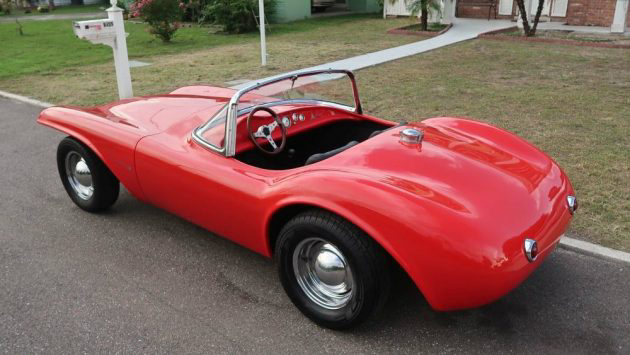 Although quite simple, it's obvious that the car has been refinished to a very high standard.  The really neat thing about this particular kit is that back in 1996 the owner at that point made contact with the original builder, Elwood Cauffman, and found out some terrific details about the build. The handwritten letters are in the eBay listing. Mr. Cauffman essentially constructed the chassis as well as completing the rest of the build.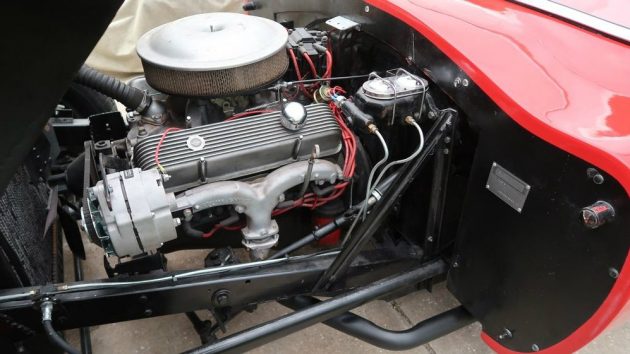 It's pretty much what you'd expect under here. A relatively mild small block Chevrolet. It is connected to the original Ford three speed manual transmission.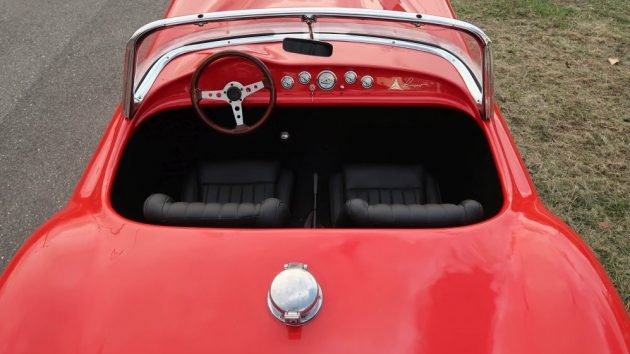 Pretty darned cool, don't you think? There are only four Manta Rays known to exist now, and two of those are racing cars. Would you like it to be yours?