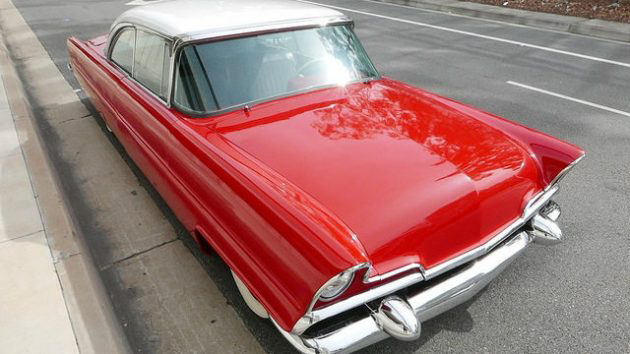 I realize we don't deal too many times with restored or customized cars on Barn Finds (that's kinda not what we're about). However, every once in a while a "custom" comes along that seems worth featuring. This 1956 Lincoln Premiere Capri is one of those. It's listed for sale here on eBay where the buy it now price is $14,850. The smooth looking Lincoln is located in Glendale, California.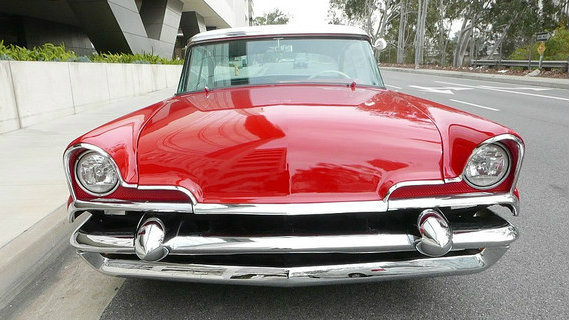 Anyone know where this great looking front bumper came from? I can't find anything like it in the 1956 Lincoln line, so I assume it's adapted from something else. I love the clean look of this car, though, and boy, is that "resale red" paint shiny! The white top sets it off very nicely, too.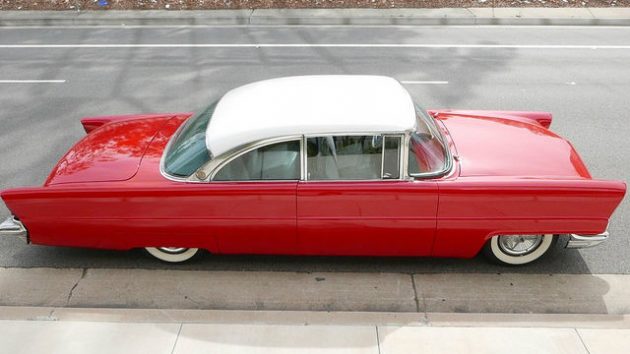 Look, Jamie, it's a two-door! I thought you only wrote up four-doors…  I can hear you now. Wow, that's a lot of straight body showing there. The seller tells us the paint is new (I believe that) but offers little detail about what was painted over. I'll say this–if it's body filler, the applicator was a good one.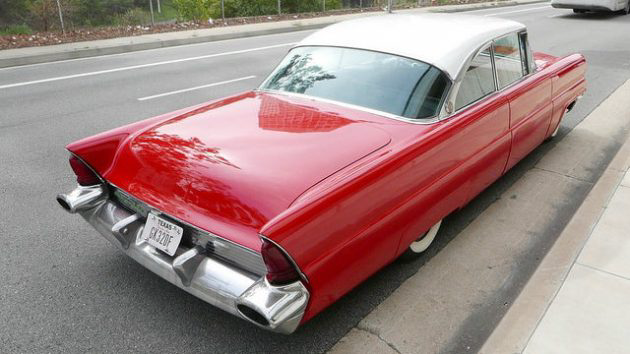 The smooth lines continue back here. We don't see the rear bumper close enough to judge the plating, but it certainly looks ok for a driver from this shot. I would like to see the chrome under the windshield put back, and add windshield wipers back for practicality (and legality in my state). Apart from that, I don't think I'd change anything on the outside.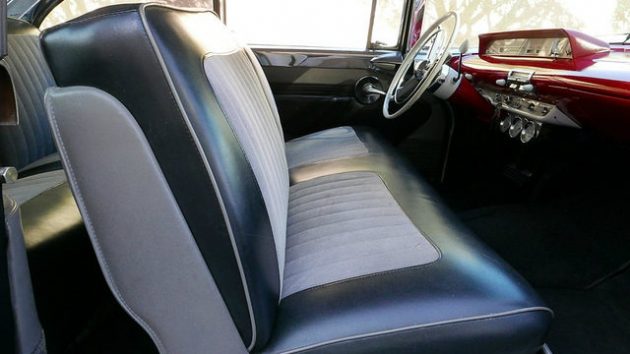 Since it isn't stock anyway, I would add air conditioning and a decent (but period appearing) radio to the interior. The seats look like the re-upholstery was a quality job, even if they aren't to the original pattern or material.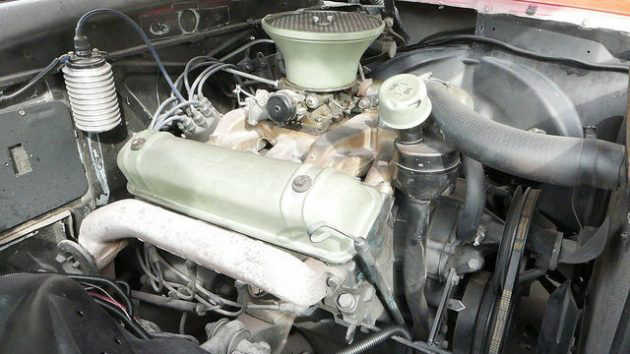 This is supposedly the original 368 cubic inch, 285 horsepower V8 engine and is said to run and drive
great, and it that it "keeps up smoothly with highway speed."  It certainly looks nice under there to me. So–I realize we have some purists here who won't like the deviations from stock. But are any of you with me that this seems like a lot of car for under $15,000 as long as it really is metal under that shiny paint?