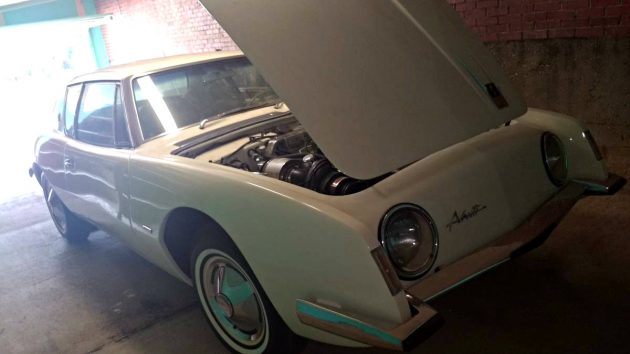 Originally built for the 1963 Detroit Autorama, this Avanti was a special "Show Finish" car noted on its build sheet. Originally an R2 powered car, after the 1963 Detroit Autorama a R3 "race" engine was retro fitted so this Avanti has the goods you are looking for. Last restored in 2006, this rare show car looks to have held up nicely, and is still quite a special car. All of this automotive history is priced at $85,000. Check it out here on craigslist out of Shrevepoint, Louisiana. Thanks to Barn Finds reader Phil K for this unique submission!
Originally equipped with an R2 engine, this R3 "race" engine was installed by the Granatellis. The under hood area is quite clean, although there is some dust to be seen. The carb cap has been pulled, as I assume this car has been sitting, or otherwise needed some fuel work. There is not a lot of information offered on the car, or on the engines specs. The facts are unclear as some of the Studebaker community have described this car as having a unique engine, versus a standard R3 supercharged engine.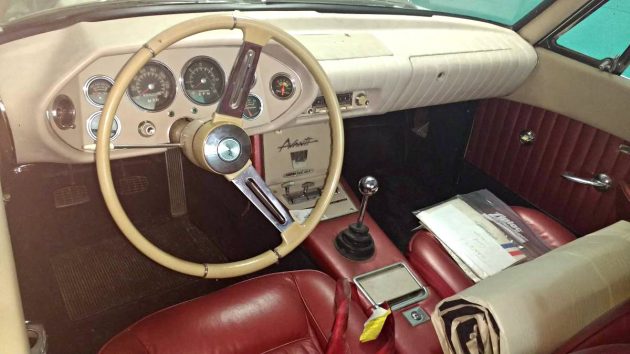 An interesting quirk about this particular Avanti is that this is the only car built with a driver only leather seat. I am unsure of the reasoning, but it makes sense that this is the only car. The interior has a pleasant appearance, with only some minor concerns to make mention of. The back seats look to have been used for storage, so there are some depressed areas from stored weight. Some of the cream colored interior parts appear in a slightly different hue as well. The rubber floor pad on the driver side is dirty in the pad grooves, but otherwise there is little else to nitpick.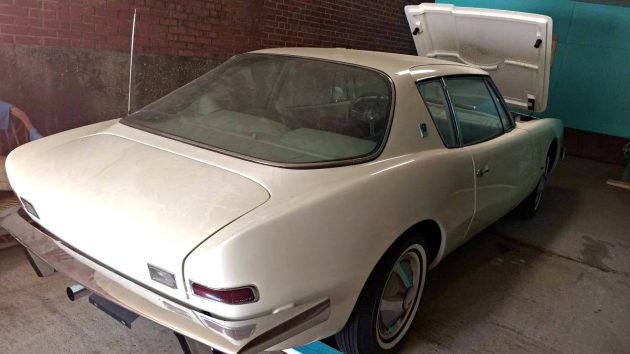 Although last restored in 2006, it appears this Avanti has aged gracefully with no apparent condition concerns from the photos. Nothing appears out of place, and even the tires appear to be age appropriate. The lack of photos and information leave a lot of unanswered questions, but I am sure the seller would perk up for an interested buyer at his asking price. With a unique history this Studebaker certainly seems like a museum worth car. In fact it would be a nice addition to the Studebaker Museum in South Bend, Indiana. How many of you have had the pleasure of driving an R3 powered Avanti?