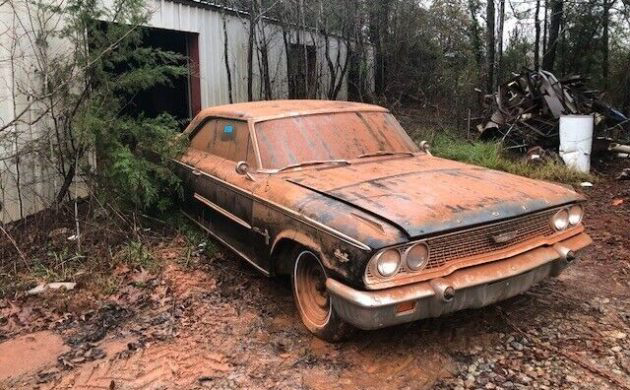 Update 3/4/20 – Bidding got up to $17,544 but it wasn't enough to meet the reserve. The car has been relisted here on eBay with a lower buy it now price and hopefully a lower reserve.
From 2/28/20 – There's nothing quite like the red clay in Texas. This 1963 Ford Galaxie was pulled out of long-term storage in Forth Worth and as you can see, it's covered in it. It can be found here on eBay with a current bid of over $11,000. The ad doesn't say how long it has been stored, but it was just pulled out in the daylight recently. It features a high-performance V8 with a 4-speed transmission and looks like a solid project. Take a look.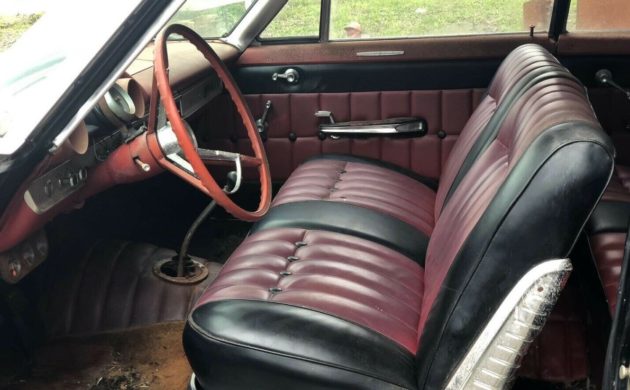 The burgundy interior upholstery is a great color. If the dash, steering wheel, and column were the same shade, it would be great. Clearly the carpet needs to be replaced. The ad says the interior is from the late 60s or 70s. You can see the shifter for the 4-speed sticking through the floor, which makes this car all that more fun to drive I'm sure.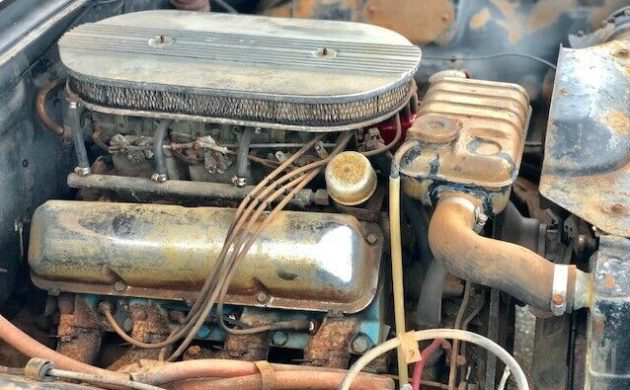 I bet this 406 V8 was a show-stopper before the rust and dirt took hold. The chrome valve covers are still a bit shiny under all that grime. You can see the long oval-shaped air cleaner and tell-tale fuel distribution that tells you this is a tri-power set up. According to musclecars.howstuffworks.com, the 406 "Thunderbird" high-performance V8 was only available in the Galaxie. A $380 option starting in 1962 it came standard with a single Holley 4bbl carburetor. A "Super High-Performance" option included three Holley 2bbl's and was rated at 405 horsepower! The seller says the car has 63,000 original miles and the engine turns over, but they haven't started it.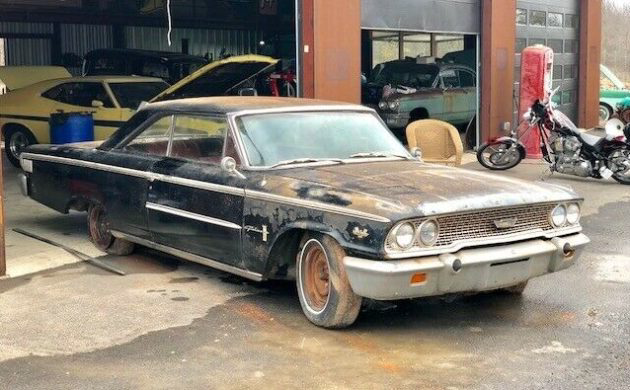 Here you can see the car has been cleaned up. The seller says if they don't sell it from their eBay listing, they will get it running and driving and take it to a swap meet to sell. What do you think? Would you be a buyer now, or would you rather have your project running and driving?