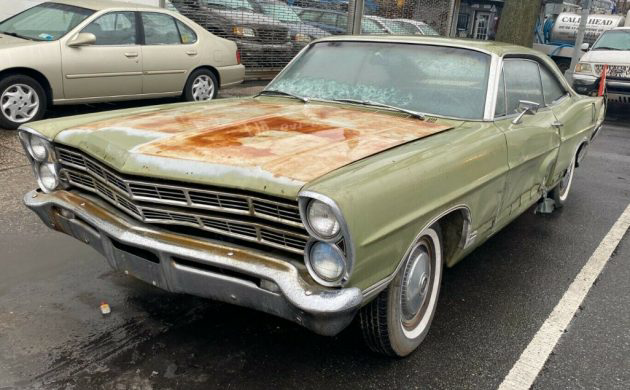 At first glance, this 1967 Ford Galaxie 500 looks like a nice original survivor. The patina on the hood goes well with the faded green paint. Unfortunately, though, this car is sort of like the Batman character Two Face, but you'll see more about that later. The car is located in Ozone Park, New York, and can be found here on eBay with an asking price of $5,000. Thanks to Larry D. for giving us the tip on this one!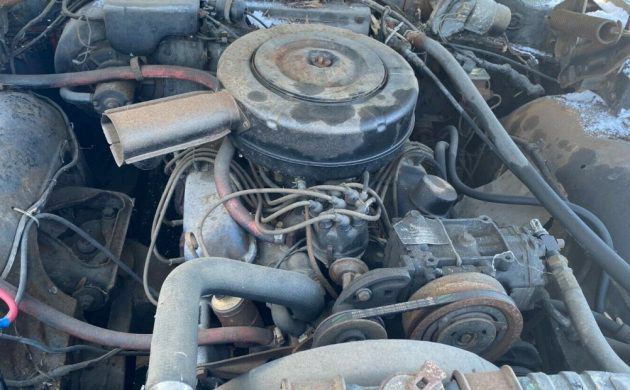 The seller says the original 289 cubic inch V8 runs and idles on its own. It was driven back and forth about five feet, but the ad says that it will need some work to be fully road-worthy.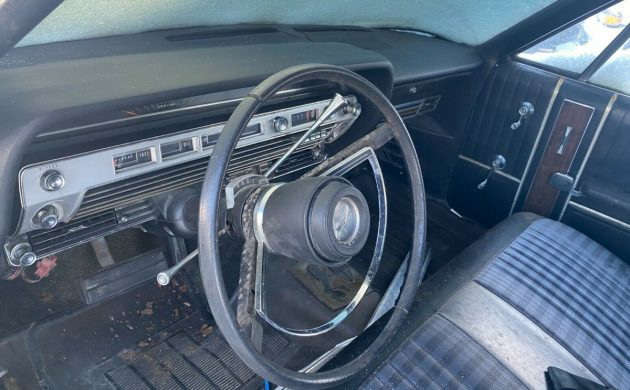 The interior is probably the best part of this car. As you can see it appears to have all-original upholstery and the dash doesn't look like it has been messed with. Even the headliner is in great shape!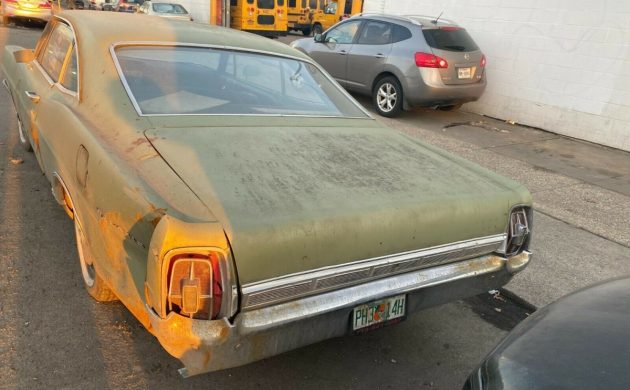 As mentioned before, this car has two different sides. The passenger side doesn't look too bad, but the driver's side has seen some damage over the years. There is a big ding in the rear quarter panel and another one on the driver's door. So what do you think about this car? Do you think the seller will get the $5k asking price?