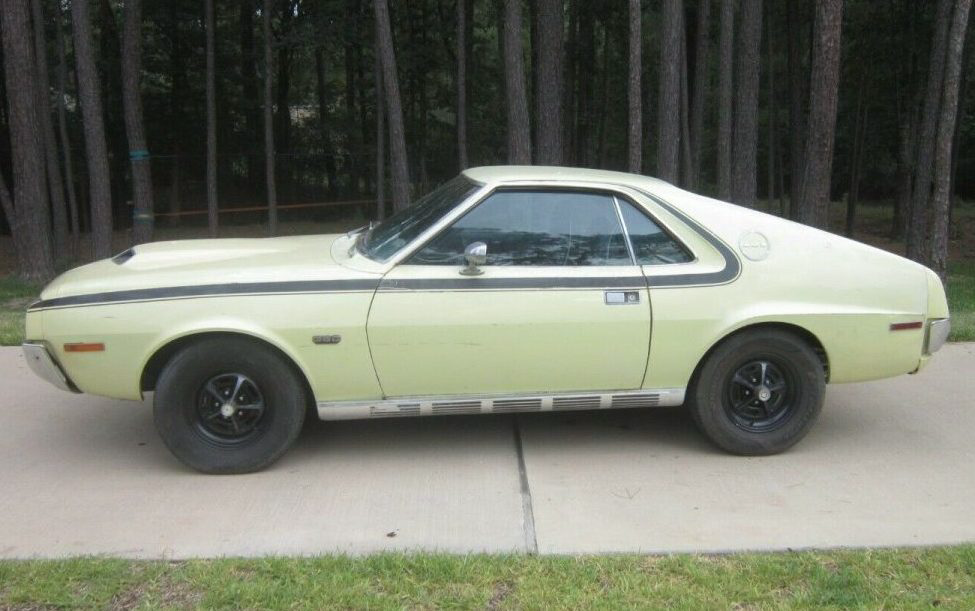 For those looking for a real barn – or in this case, lean-to – find, Barn Finds reader, Patrick S., may have found one for you. This 1970 AMC AMX 390 X-Code w/ Go-Pack can be found here on eBay in Magnolia, Texas. After 32 bids the current high bid is $12,400, but the reserve has not been met.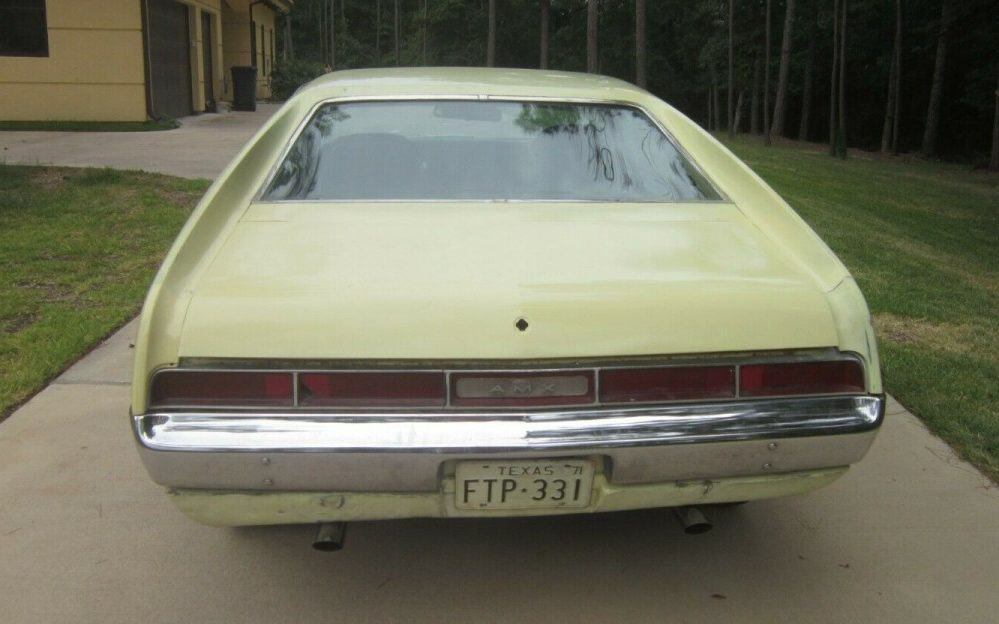 Having been introduced mid-model year in 1968, AMC packed some mild, yet significant, updates for the 1970 model year. One 1970 AMX advertisement read "We made the AMX look tougher this year because it's tougher this year." That toughness included many exterior updates – most notably an elongated front clip that still rode on the 97-inch wheelbase and hood scoop – that was functional with the Go-Pack – but also many mechanical and interior upgrades. The AMX was really coming into its own by 1970, but production dropped sharply over previous years – just 4,116 rolled off the assembly line. Only 901 of those were equipped with a 390 and automatic transmission like this one. That sealed the fate for the AMX, as 1970 was its final year as a standalone model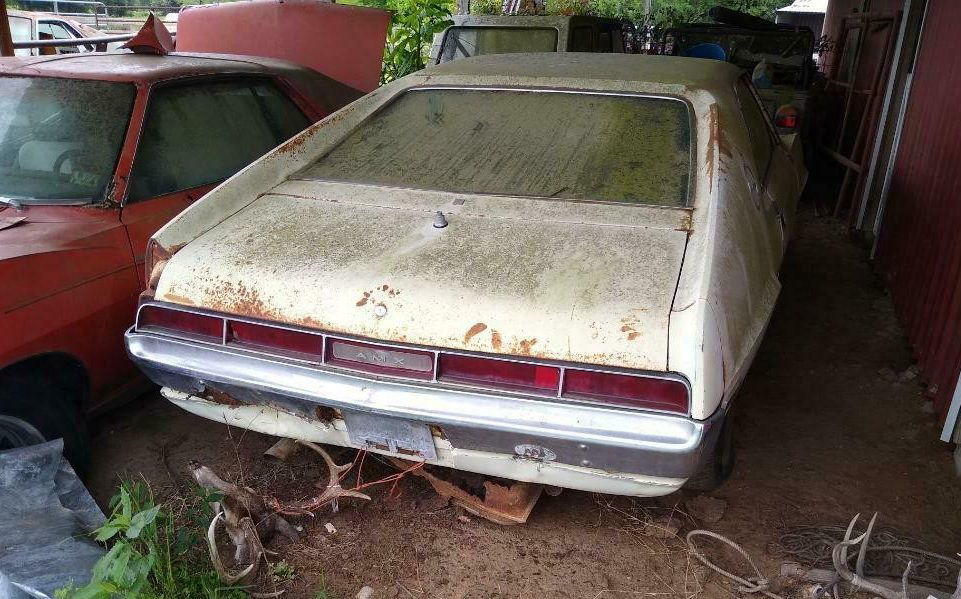 This AMX is wearing most of its original factory Hialeah Yellow paint. After being awoken from its long barn rest, the rear deck lid and hood had to be repainted and the seller "blended in the lower part of the rear quarters and a few more small spots where the paint was worn too thin." The seller claims the car is now rust free. I'll assume that means rust through, as there's plenty of surface rust shown in the photos. The original Magnum 500 wheels were sand blasted and repainted "the correct dark argent and black."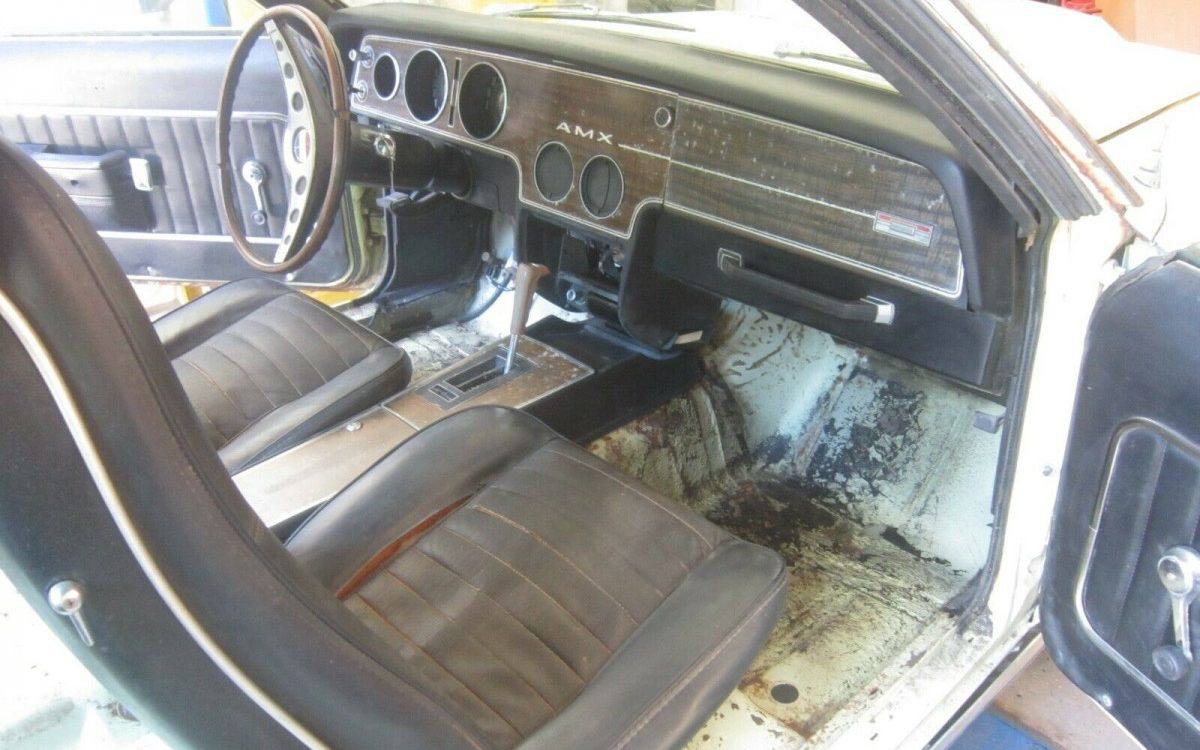 Those who like interior work should enjoy this project. While the AMX was only a 2-seat car, those 2-seats are not in great shape. The seller removed the carpet to clean the floorboards and has not replaced it. What's left of the interior looks like what you'd expect from a lengthy outdoor storage.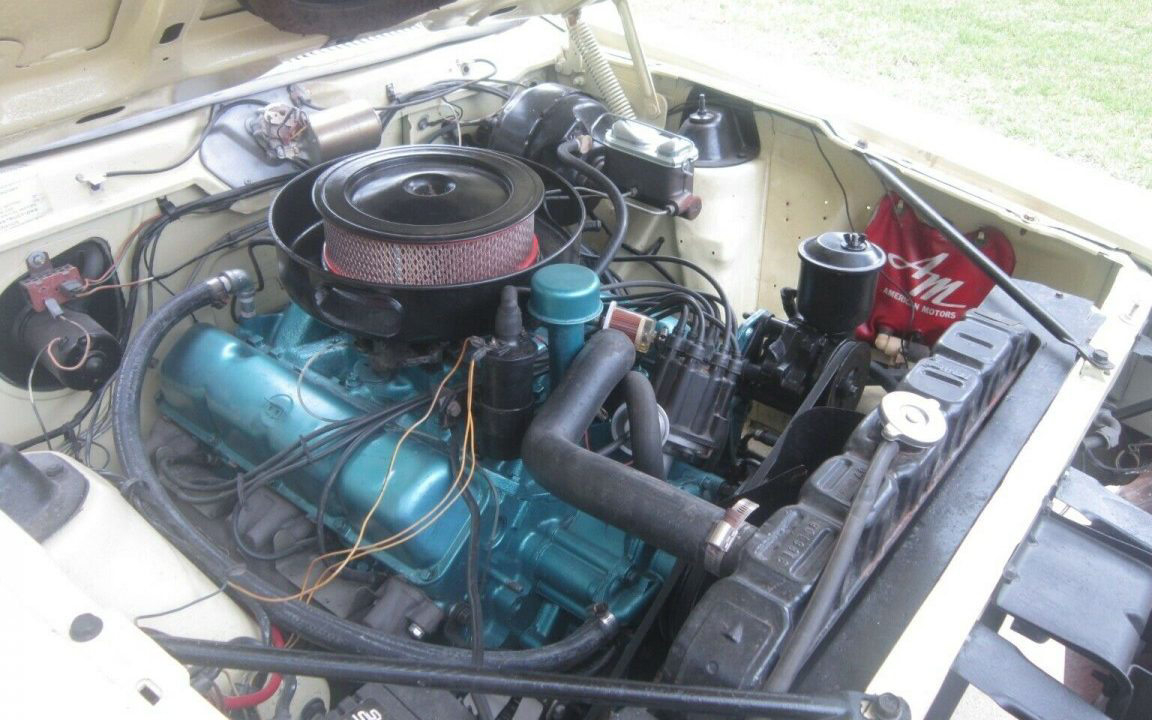 Under the hood is the optional for 1970 top-of-the-line X-Code 390 cubic-inch V8. This AMX left the Kenosha WI factory with the optional $383.90 Go Package, which included power front disc brakes, handling package, and ram-air induction. Patience is key when working on a car that's been sitting for a long time and this seller practiced that. Before attempting to start they "removed all the spark plugs…and oiled down the cylinders for a couple weeks" then "primed the oil system with a drill just prior to turning the key." It fired right up and had good oil pressure. The engine was then removed and a cosmetic restoration was performed, including a repaint in the original AMC aqua. All gaskets and rear main seal were replaced before re-installation. The original transmission was also rebuilt. For those who like easy driving and a comfortable cabin, this AMX is also equipped with power steering and air-conditioning.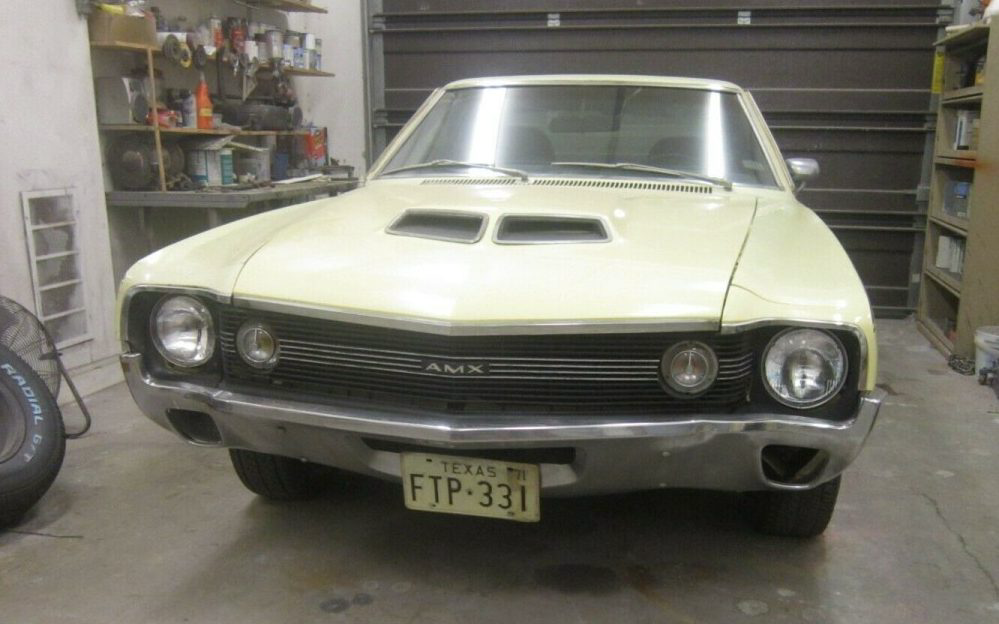 With fewer than 20,000 ever built, the AMX isn't a common sight. Add that Go-Pack and 390 with automatic transmission and production numbers are quite small. This seller has done quite a bit of the hard work to get this one road ready while maintaining much of its originality. Would you complete the restoration or install some carpet and go? Count me in the latter camp.
Have something to sell? List it here on Barn Finds!