This car just goes to show that there seems to be no shortage of popular muscle car projects still waiting to be discovered out there. The question remains, can you still obtain desirable cars like this at a price that will make sense for an adequate restoration. This 1970 Ford Mustang Boss 302 project can be found in Gratiot, Wisconsin. It's listed here on eBay where there have been nine bids so far with a current bid of $15,600. The reserve has not yet been met, but there are 74 watchers keeping their eyes on this one.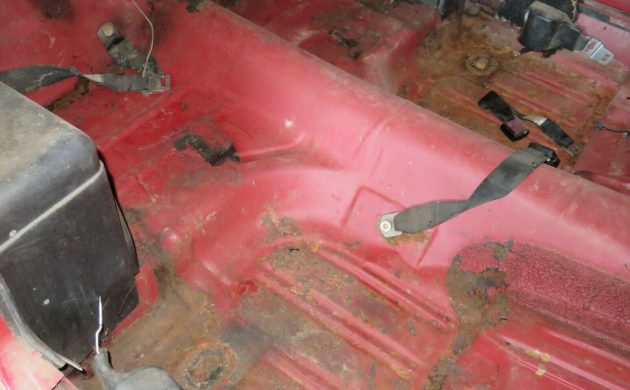 This Boss has been mostly disassembled, so at least you can see some of the problems and issues that will need to be addressed. The rear wheel wells have been flared, the battery side apron has issues with battery acid and there are some small rust spots in the floor pans that will all need to be resolved. "Most of the hard to find and very expensive original parts" are said to be sourced and there are several photos of the various parts for the car. The interior is said to be in good useable condition with "small spots that could easily be fixed". As with most of these disassembled project cars, obtaining and confirming that all of the loose parts for the car are present can be a challenge that you can't underestimate.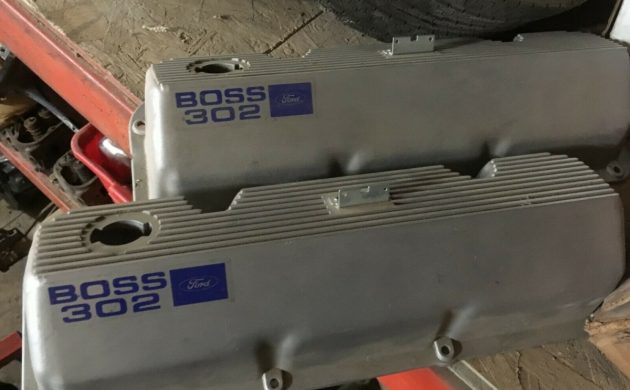 The engine is identified as a replacement block that has had the machine work done and has been painted. All of the engine parts are supposed to be present except for the carburetor. The VIN is said to be intact on the dash, the number matching 4-speed transmission and also on both inner fender aprons. The VIN on the aprons is reported to be a factory mistake where the last three digits got stamped wrong "like a lot of other Mustangs, but its the way it left the factory". Can any of our Boss Mustang experts comment on this and perhaps enlighten us further? There is a photo of a Marti report to help document the provenance of this Boss.
This Boss Mustang is reported to have a desirable list of factory options including rear deck spoiler, sport slats, shaker hood, decor group, and Magnum 500 wheels just to mention several of the options. I sure support finding, restoring and saving any of our classic muscle cars like this Boss 302. Finding a muscle car project like this desirable car can sometimes provide an opportunity to obtain a higher end car, particularly if you can do most or even all of the restoration work yourself. So what is the price point where this Boss Mustang makes sense as a project? How would you proceed with this car? To all of our Boss Mustang Barn Finders, let us know what you think!