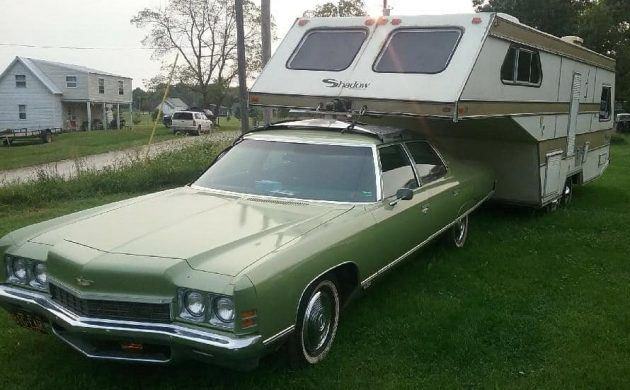 I've finally found something I believe to be new to Barn Finds – a Harmon Shadow Camper. My understanding is not many were built, and few survived, as there were major concerns about damage to the vehicle being used to tow. However, this one along with its 1972 Chevrolet Caprice tow rig has survived and looks to be in decent shape. It can be found here on Facebook Marketplace in Elkland, Missouri. The seller is asking $10,000 for the whole setup.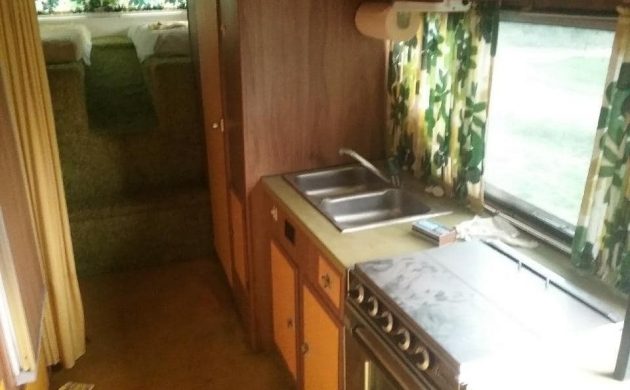 Your eyes are not deceiving you – this is exactly what it looks like. That's a fifth-wheel camper being towed by a 1972 Chevrolet Caprice with a roof-mounted hitch. On the surface it seems like this would make for simple towing, but I don't know if the concept translates to utility. It also seems incredibly risky with potential catastrophic outcomes if anything goes awry.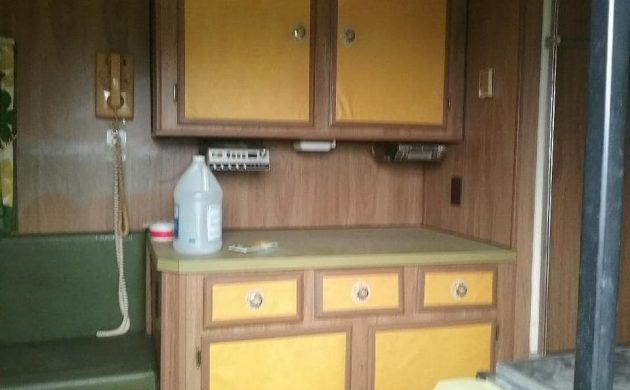 Harmon Industries built these campers in their Warrensburg, Missouri factory in the early-1970s. They said they, "take advantage of the roll-resistance built into modern roofs to firmly anchor the trailer hitch" and they feature "great maneuverability and easy tow handling." This video appears to support those claims, but at least one Harmon Industries employee saw them a bit differently, saying: "If I recall correctly the roof mounted system caused damage to the rear end of a vehicle so they didn't last long." They did last long enough for one to be featured on Let's Make a Deal.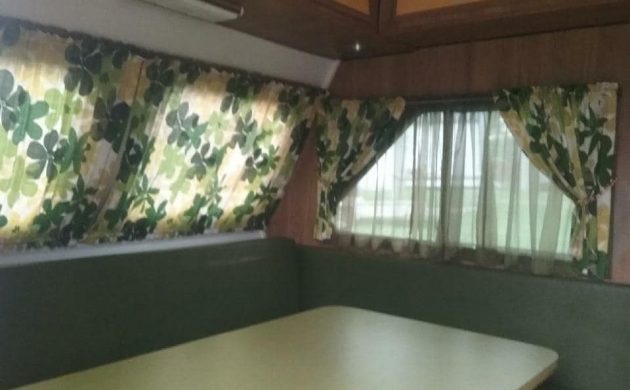 The camper looks like it has many amenities you'd need for on-the-road living. There's a dinette that would presumably convert to sleeping space, a full kitchen, and what appears to be two twin beds. If a bathroom is present, what more could you need?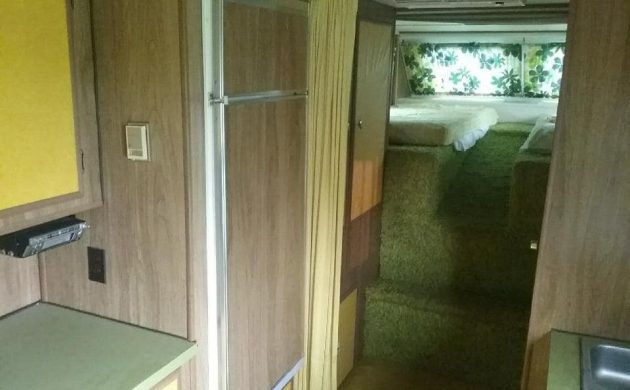 I don't want to gloss over the fact that there's a 1972 Chevrolet Caprice included in this deal. The seller says it's equipped with a 454 that runs but offers no other detail, other than sharing photos of the front and back seats.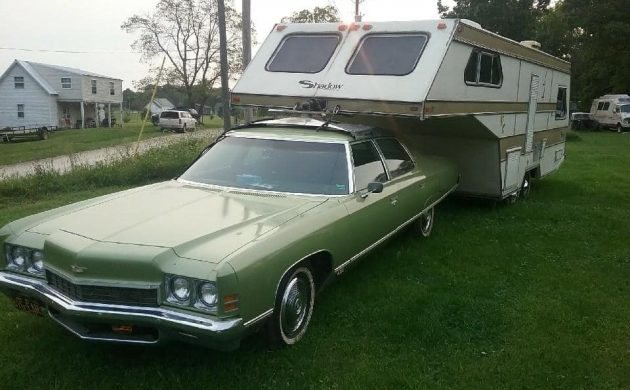 I can't even imagine ever taking this combo on the open road, but if you have $10k to spend and a gaping hole in your classic car/camper collection, I think you'd be hard pressed to find a better way to fill it.