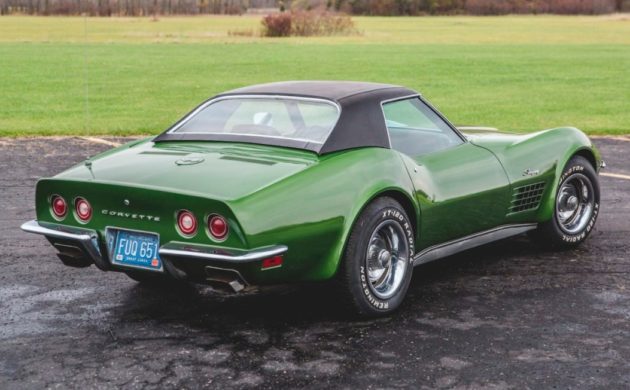 Update 3/23/20 – After getting bid up to $27k back in January, this Corvette has been relisted here on eBay with the option to bid or buy it outright for $25,000.
From 1/16/20 – When it comes to the C3 Corvette, the cars that will tend to find the greatest favor with enthusiasts are the examples featuring chrome bumpers. They have a purity about them, and their lines haven't been spoiled by the specter of tightening bumper impact requirements. Barn Finder Ikey H spotted this beautiful looking 1972 Corvette Convertible for us, so thank you for that Ikey. This stunning vehicle is looking for a new home, so if a C3 Corvette is high on your shopping list, then it is a car that might be worth a look. It is located in Cape Coral, Florida, and has been listed for sale here on eBay. Bidding on the Corvette has been quite subdued. Oh, alright, there has only been one bid up to this point. This has seen things open at $19,000, but the reserve hasn't been met.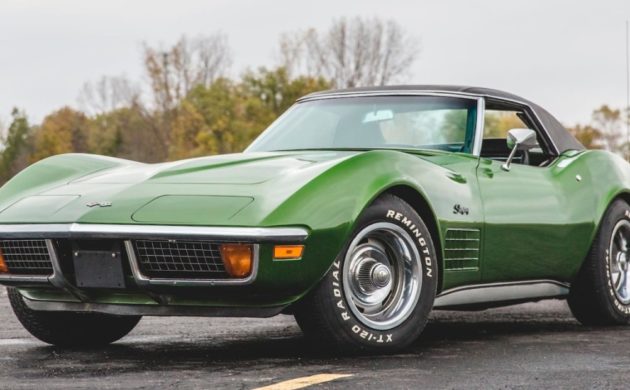 The first thing to note about this Elkhart Green Corvette is the fact that it is unrestored. That means that what you see is precisely what rolled off the production line in St. Louis, Missouri back in 1972. The paint itself looks extremely nice, with only a few minor chips and marks to show for the last 48-years of use. The fiberglass shows no evidence of stressing anywhere, so there are no obvious cracks to be seen. The Corvette features a vinyl-clad hardtop, along with a Black soft-top that seems to be in good condition. The only flaw that I could spot there was the fact that the rear window in the soft-top is starting to go cloudy. The remaining glass all appears to be free of significant chips or scratches, while the trim and chrome appear to be close to faultless.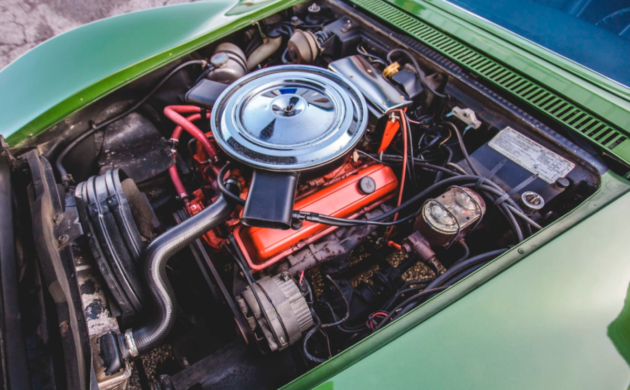 The Corvette is a numbers-matching vehicle, featuring a 350ci V8 engine, 4-speed manual transmission, a 3.36 Posi rear end, and power steering. While this wasn't the most potent combination to wear the Corvette badge, performance figures were still quite acceptable. The fact that a Corvette of this spec could still cover the ¼ mile in 15.6 seconds wasn't extraordinary, but it was still strong enough to satisfy the majority of owners. Presentation under the hood is generally pretty good, although the peeling paint on the original radiator does look a bit on the ratty side. Otherwise, it still looks pretty decent for a survivor of this age. Mind you, this isn't just about appearance, because the owner says that the car runs and drives well, and the transmission shifts smoothly.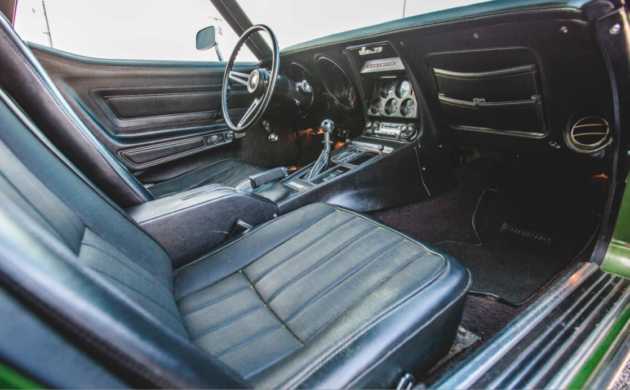 Opening the doors and taking a look inside the Corvette reveals an interior that is not only completely original but is also in great condition. I wasn't expecting perfection, but I would rate this interior as above average. There is some stretching of the upholstery on the driver's seat, and the passenger side seat belt buckle has rubbed on the console. The carpet is also slightly faded, but there really isn't a lot more that I can be critical of. Certainly, if the next owner is looking for a car that is an above-average driver, then this one should fulfill that requirement quite nicely. It isn't loaded down with a lot of extras, because a tilt/telescopic wheel and an AM/FM radio are just about it. What the owner does say is that everything works. I would assume this even means the clock, which is good news since these have a tendency to stop working at the drop of a hat.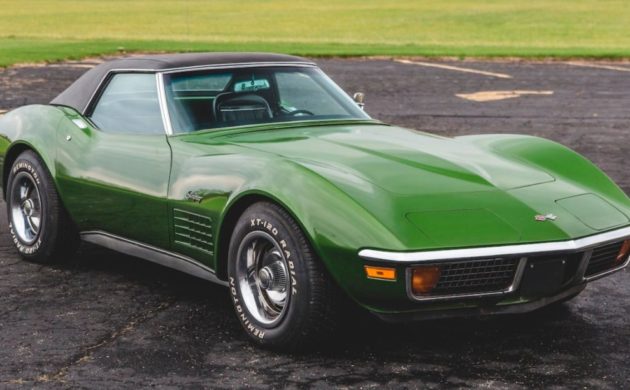 I have to admit that I'm not as big a fan of the C3 Corvette as many people. They are a car that has never really grabbed my imagination. However, I am willing to make an exception with this car. I can't quite put my finger on it, but it just looks like a really tidy survivor that could be quite easy to live with. Of course, it could also be my mid-life crisis kicking in, meaning that I really want to own a convertible. Actually, I think that the first theory might be closer to the truth, so if you would like to own a chrome-bumper C3 Corvette that is low-stress, then this might be the car for you.