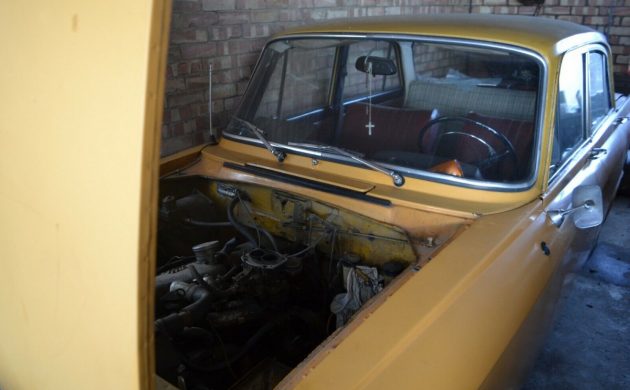 Since the end of the Cold War, more and more former Soviet Bloc cars have made their way westward. One such car was the Moskvitch 408. This specific example, a 1974 sedan-version, was imported from the Czech Republic a few years ago. Now being sold, as its current owner has two other Moskvitch projects in the works, it is currently located in Lincolnshire in the U.K. and listed for sale here on eBay for just under 2,000 GBP (around $2,766.)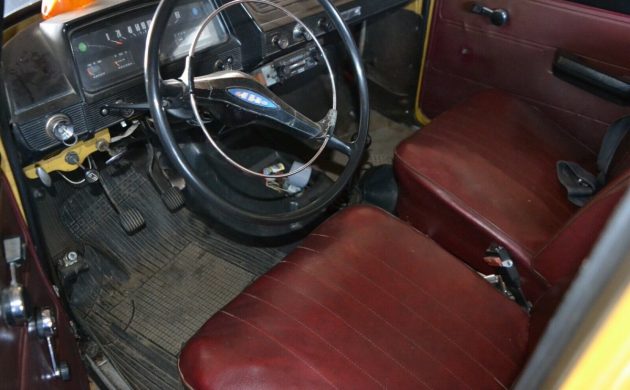 This appears to be one of the Russian-market models which were generally less well equipped than their Western European counterparts (fewer features, worse emissions, etc). Opposed to the exterior, the interior looks fairly well-kept, and with roughly 11,000 km (6,835 miles) on the odometer that seems to make sense.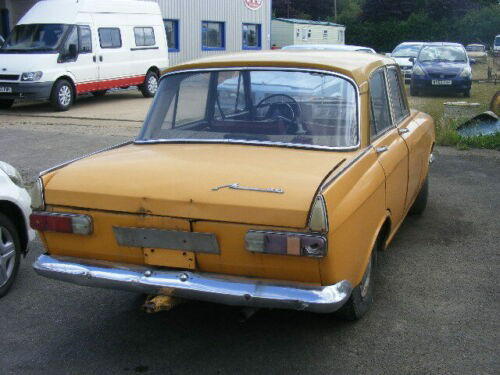 This 408's body style had changed little since its creation in 1964 with only a few updated features. It seems most of the improvements went to the 480E's sold in Western Europe (such as different headlights, a diesel-engine option, and an improved top speed of 80 MPH!) In 1964, the original model had 60 HP, a weight of 2182 lbs. and a reported top speed of 75 MPH. By the end of its production run in 1973, power had decreased to about 50 HP, weight increased to 2227 lbs. and the reported top speed remained 75 MPH. So much for improving the product…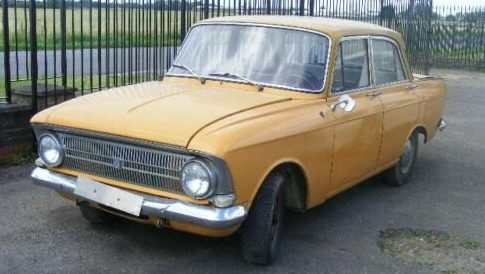 Not much is revealed about the Moskvitch's mechanical situation, especially due to the lack of engine bay photo documentation. The seller does note the car starts and drives but still probably needs a new timing belt as well as new brakes. He mentions the parts are still available by mail from the Ukraine but, hopefully, there are more convenient options. Do not expect great performance even if fixed: The 408 is powered by a 1.3-liter inline-four which, again, sent 50 hp to the rear wheels when new. How much of that power remains, or in fact ever existed, remains a mystery.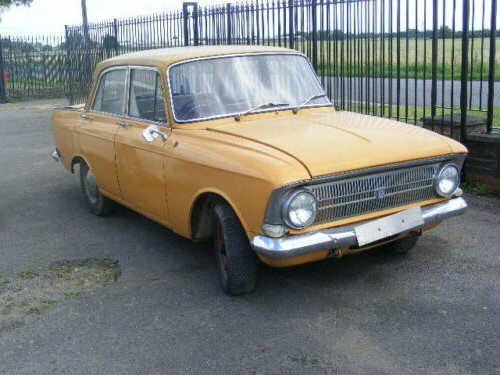 Even with a 0-60 time of 27.4 seconds and a top speed of 75 MPH, the Moskvitch is still an amazing relic of an important period in world history. While it may never win any styling awards, hopefully, it can be preserved and improved to the point of either being a reliable daily driver retaining its period-correct condition or restored to museum-quality level. Still, it appears to have been maintained decently enough and could be a suitable project for the right buyer.