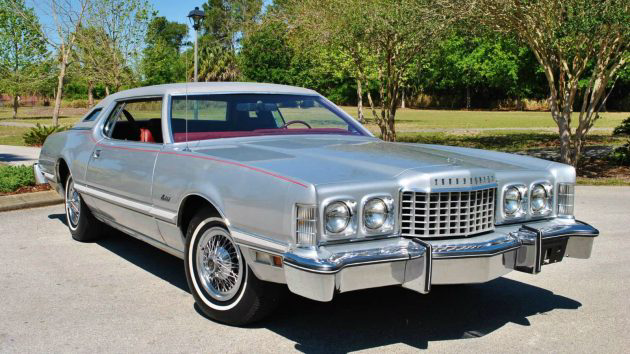 The seller tells us that this gorgeous restovivor (that can't be original paint, it's just too nice, although it is the original color) 1976 Thunderbird is a Bordeaux Edition limited edition. I have to disagree, because although it may have the correct interior, it isn't painted the right color on the outside according to this page. Then again, it might be wrong as well. Either way, the car is flat out gorgeous and is pictured very well in the listing here on eBay, where even the undercar pictures look darned good. It's located in Lakeland, Florida and bidding is up to $4,100 as I write, but the reserve isn't met.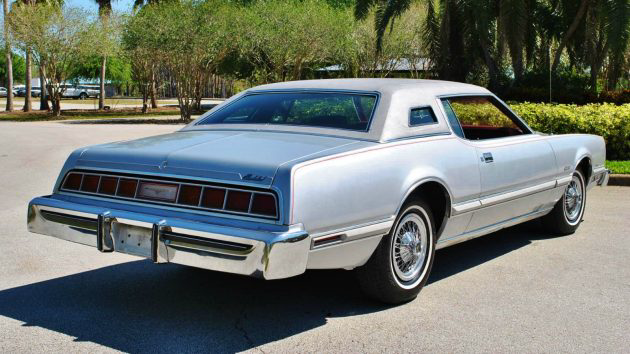 The 1976 Thunderbird was the last gasp of the sixth generation T-Bird, and was darned expensive with a base price of $7,790. That didn't stop 52,935 of them finding homes, though, which was a surprising increase over the 1975 model year. I really can't see a cosmetic issue with this car at all. The seller claims it is the original color scheme; I've seen them sell cars before in a similar manner with what looks to be a high quality repaint in the original color. Have any of our readers purchased cars from these folks?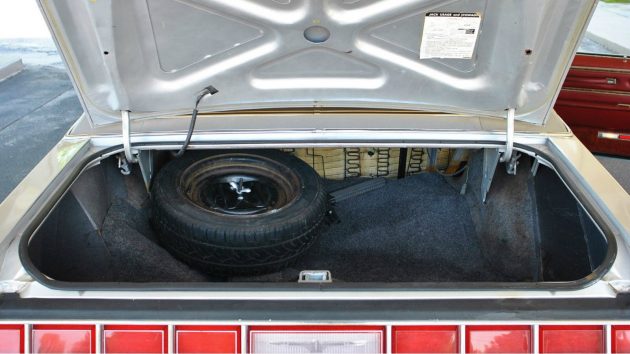 Aside from the spare tire showing some wear, the trunk looks just as mint as the outside of the car, with even the weatherstripping looking undamaged. It's a little hard to believe it has a little over 88,000 miles–do you think they are original? I do, but that's merely an opinion from the pictures.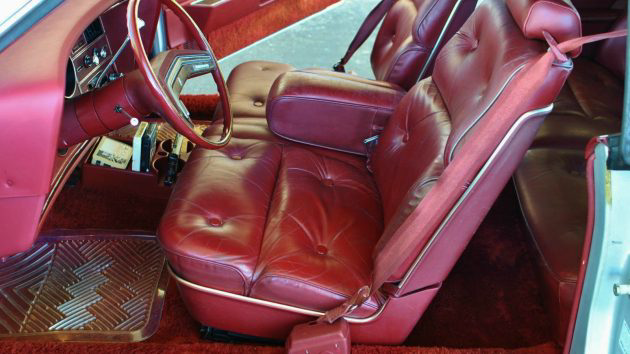 The interior is gorgeous, with leather seats (dare I say twin living room chairs?) that fit the Bordeaux description. While the seats have just a little wear, they look great to me. I do think I'd look for some different floor mats, though, but that's being very nitpicky.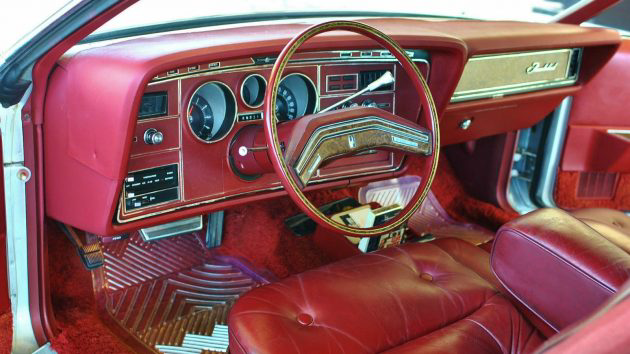 I think the dash has a cover over it, but ultimately it doesn't let the car down either, and comes complete with an 8-track tape player and tapes. I wonder if they are included in the auction?
Naturally, the engine compartment looks nice as well, although we are not told whether or not the air conditioning is functional. Do any of you know from looking if this is the 429 or 460 cubic inch V8? According to this VIN decoder page, it's the 460. Truthfully, either huge V8 ought to provide sufficient power for you, even in this behemoth of a car! And it looks nice enough in the pictures to take to a show right now. Restovivor silver works for me–how about you?