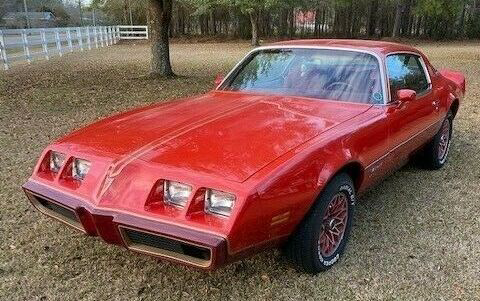 Pontiac was on top of their game in 1979 and sold more Firebirds that any other year with sales exceeding 211,000 cars. While most people paid attention to the Trans Am and Formula. Pontiac also offered special versions of the Esprit model which was positioned between the base Firebird and the performance models of the Trans Am and Formula. This 1979 Pontiac Firebird  Red Bird edition is located in Petal, Mississippi. The car is for sale here on eBay and there are 4 days remaining in the auction. The seller has a Buy It Now Price of $17,900 but has open bidding. Currently, the car is bid to $2,050 after 3 bids.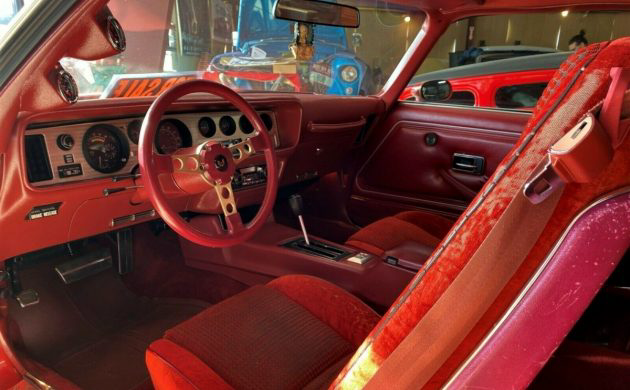 The car looks pretty nice and the console and dash look mint. However, the hobnail seats are worn and will need replacement. I am not sure if red hobnail seat covers are still made. If they are, they will be expensive. The Red Bird has a lot of creature comforts including tilt steering, power windows, air conditioning and an automatic transmission. Pontiac offered three special types of the Esprit model that included the the Red Bird, Sky Bird and Yellow Bird. The Red Bird, like this one, was produced in 1978-1979 and had red paint, red interior and red accented wheels. The Sky Bird was made in 1977-1978 and was the same but in a light blue. The Yellow Bird was option code W73 and was built in 1980 and 1981.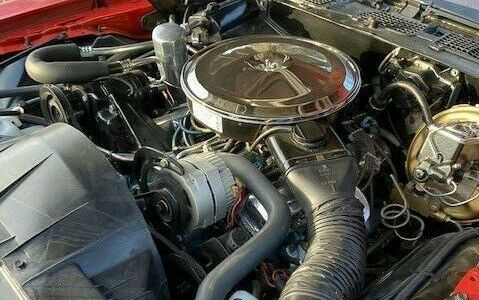 This Red Bird has traveled about 78,000 miles and about 4,000 miles earlier the V8 engine was rebuilt. The 301 cubic inch V8 engine car was rated at 155 horsepower and was designed for fuel economy. The seller states that the 301 cubic inch V8 engine was bored out .030 and received a Comp Cam (XE250), improved exhaust and the transmission was rebuilt with a shift kit. The suspension also received attention and the air conditioning was converted to 134A.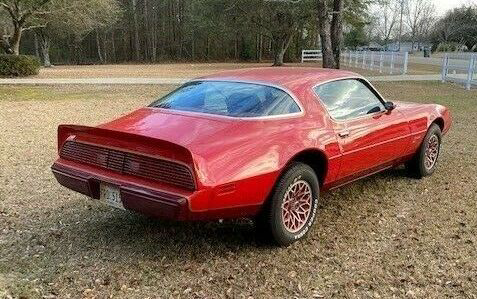 I have never been that much of a fan of this style Firebird Esprit but I have to say this one looks good and appears to have been well cared for. The seller has spent some money to make this one pretty nice including new carpet and resealing the rear window which was apparently leaking. The Red Bird aslo has an aftermarket AM/FM cassette stereo and the car sits on Cooper Cobra P225/70R15 tires. I hope this one finds a new home.