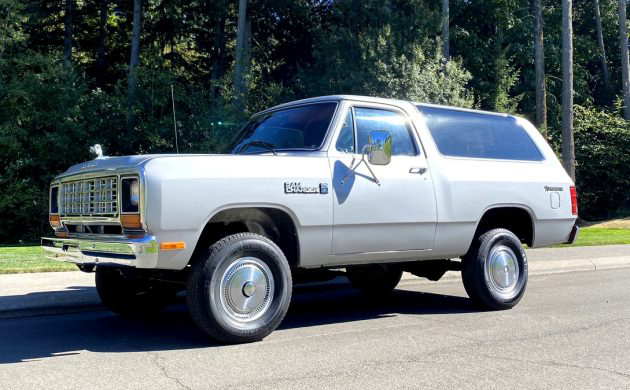 It appears that the elderly original owner of this 1984 Dodge Ramcharger parked the vehicle in his barn soon after purchase, and never drove it again. It remained in that location after he passed away, until the family revived it 3-years-ago. It now has 4,676 miles showing on its odometer, and it is looking for a new home. Its condition is impressive, and it is as close as you can come to buying a brand new Ramcharger that is 36-years-old. The Dodge is located in Portland, Oregon, and has been listed for sale here on eBay. Bidding has reached $12,100, and the reserve has been met.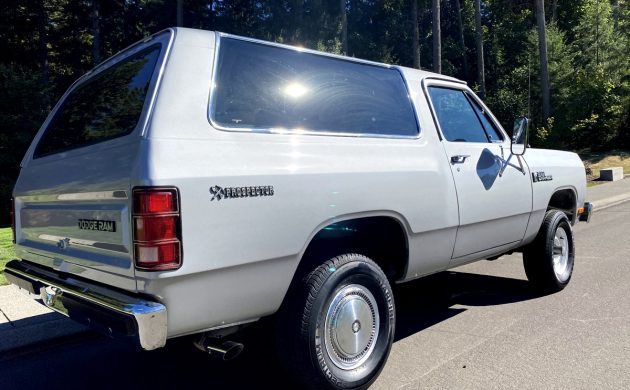 It's quite hard to know where to start with Radiant Silver Dodge. I did immediately spot one flaw, but even that has a question mark over it. The hubcap is missing off the front right wheel, but this fact doesn't rate a mention in the listing. Therefore, I'm not sure if it has been removed for a specific reason, or whether it has been lost. If it has been lost, that shouldn't be a problem. Replacements are easy to find, and they sell for $40 each. Beyond that, the exterior presentation is close to perfect. The paint shines beautifully, and the panels are laser straight. The owner provides an enormous selection of photos, and there are no signs of rust problems anywhere on or under the vehicle. The trim and chrome sparkle in the sun, and the glass is as perfect as the rest of the exterior.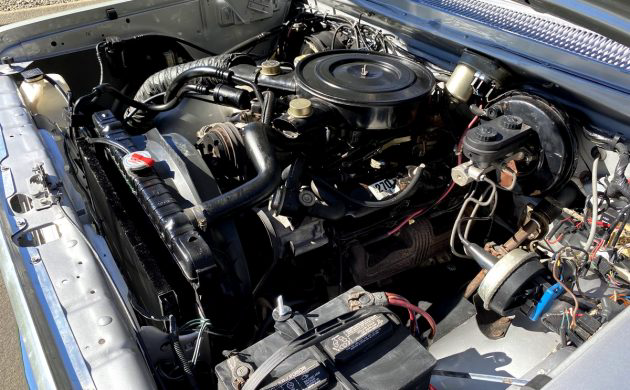 While the 360ci V8 under the hood of the Ramcharger provides a useful 175hp, it is the 260 ft/lbs of torque that makes this an effortless off-roader. Add dual-range 4-wheel-drive, an automatic transmission, power steering, and power brakes, and this just reinforces that effortless tag. It is easy to become cynical about some of the low-mileage claims that we see on older classics, but that isn't the case with this Dodge. The owner states that he holds documentation that confirms the claim. Even though the vehicle has been sitting for decades, the buyer isn't going to be faced with a mountain of work to return the Ramcharger to a roadworthy state. This has all been done, and the vehicle is said to run and drive well. One interesting claim that the owner makes is that the Dodge has never been used in 4-wheel-drive mode. That is a bold statement, and I would be tempted to check its operation as part of any inspection.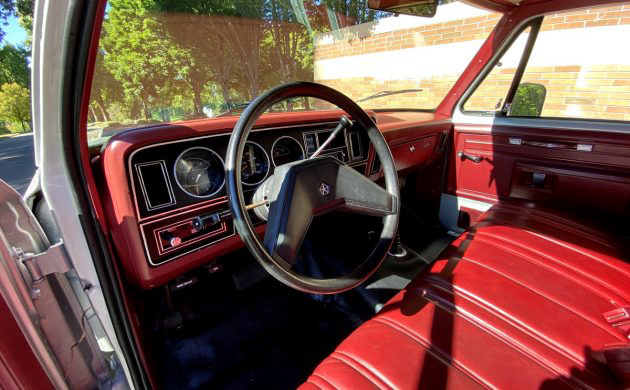 Given the life that the Ramcharger has led, it is no surprise to find an interior that is in such fine condition. There isn't much that you could fault, with some rubbing of the paint where the spare wheel attaches in the rear as about the only flaw. The upholstery, trim, and plastic are all in good order, and there are no issues with the dash. I have to admit that I was slightly surprised to see vinyl seat upholstery and rubber mats rather than cloth and carpet. However, this is a far more practical option when you consider the sort of life that this classic could potentially live. The lack of these features doesn't mean that this is a vehicle that is devoid of comfort. The buyer will find the interior equipped with air conditioning, a rear seat, pop-up rear vents, cruise, and an AM/FM stereo radio.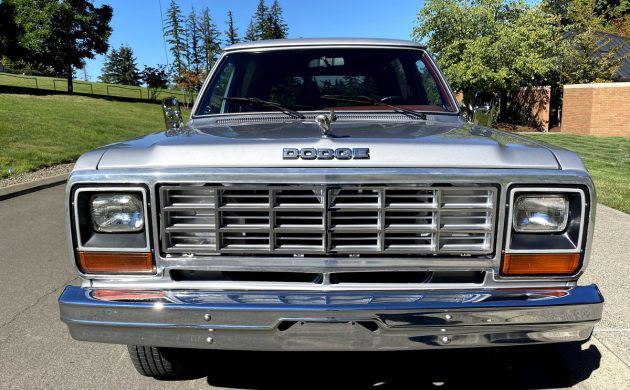 Usually, any 4WD of this age would have undergone some form of restoration work, or it would have been mercilessly beaten within an inch of its life. This 1984 Ramcharger is an entirely different kettle of fish, and finding one in this sort of condition with such low mileage is a rare treat. That raises the question of what to do with it. This is a vehicle that is designed to get its occupants into some pretty inaccessible places, and it should still be capable of doing that today. However, its incredible state of preservation could potentially make some people hesitant to take it anywhere where it could be damaged. I'd be tempted to exploit its abilities, but would do so with some care and respect. What would you do?