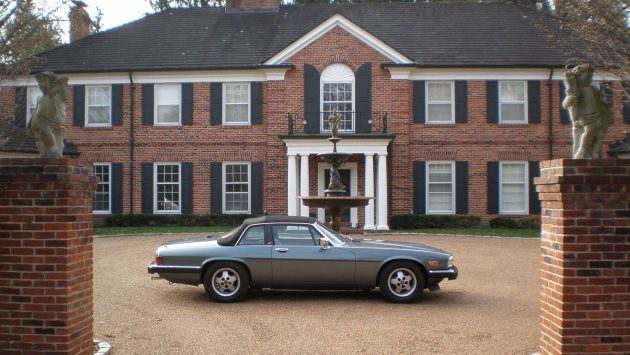 This vintage of Jag doesn't normally get me excited, but this one is a different story. Not only is it a cabriolet, but it has a 5-speed manual transmission! Normally, we only see slushbox equipped XJSs here in the States so it was exciting to see that third pedal in there. This rare beauty was imported from the Netherlands and has been well cared for. It's located in Saint Louis, Missouri and is listed here on eBay for $19,500 or best offer.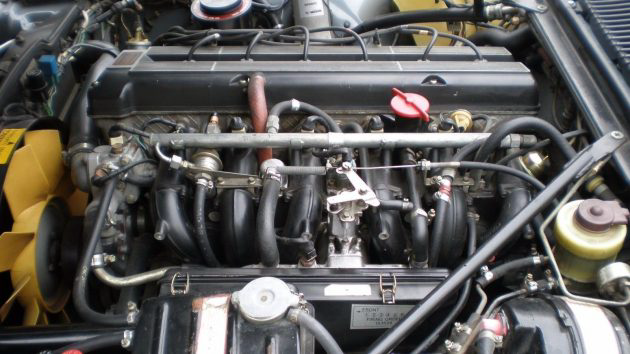 This big 3.6 liter inline-six provides the power. You could get a V12, but this is actually the engine I'd want in my Jaguar. Normally we think of these cars as lazy grand tourers, but I think this thing would actually be a lot of fun to drive with a manual gearbox sitting behind this engine.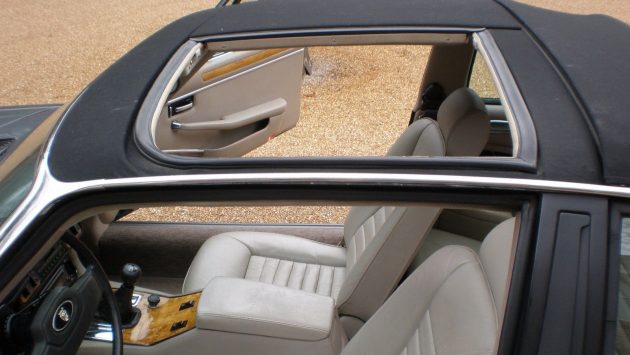 You can spy the 5-speed shift stick poking up in there! You can also see how the unique cabriolet roof worked. It is sort of like a targa, but has some extra bracing. The two front sections can be removed and the back section can be lowered to give an open-air experience while still providing some roll over protection. Pretty trick, but I'd advise against taking this one through a car wash!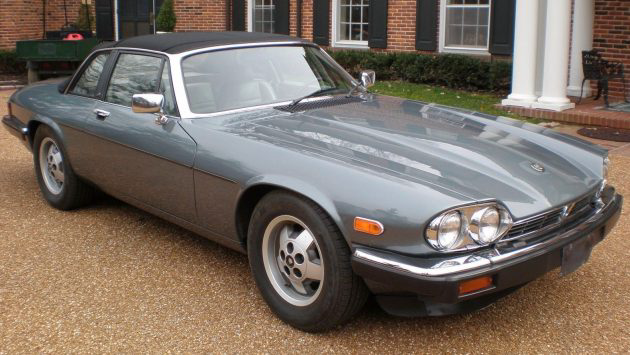 This handsome machine has renewed my interest in these largely forgotten cars. Most of the ones we see are neglected and run down, so it's very refreshing to see an example that has obviously been loved by its previous owners. Would the 5-speed be enough to make you love one of these too?