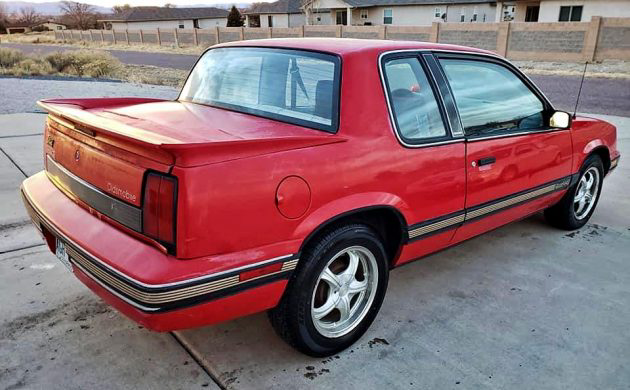 Jesse recently featured an Oldsmobile Quad 442 that he found in a junkyard and guess what, a 1991 Oldsmobile Cutlass Calais 442 like it just popped up for sale here on Facebook Marketplace in Pueblo, Colorado for a mere $3,500! Some work has been done to it but it needs a little TLC. Our thanks to reader Rocco B for this tip. If like me, you thought the last 442 rolled off the Oldsmobile assembly line in 1987, you might be surprised to see that Oldsmobile tried one last time at selling a 442 badged car. Just recently these cars have been popping up for sale with an even more surprising amount of interest.
This car does not compare to the classic 442 models of 1968-1972. Some may consider this car an insult to the 442 name. Oldsmobile tried to spice up the front wheel drive Cutlass, you have to give them credit for at least trying. This was a 1990 mid-year offering by Oldsmobile and the last year of this body style. In my research, I found only 204 W41 cars were produced for the public. What makes it different? The engine. It was labeled the "Quad-4" because it has dual overhead cams, thus four valves per cylinder. It was only a 2.3 liter four cylinder engine which was also offered in the Pontiac Gand Am. It came with a manual five speed transmission adding some excitement. And boy did Olds want you to know that this is a 442, with badges letting you know everywhere. The spoiler on the trunk was to make it look sporty, but probably doesn't add much in the way of performance. So, why was this car made? You might be surprised by this one. Oldsmobile wanted the "Quad-4" to be competitive in the SCCA racing circuit.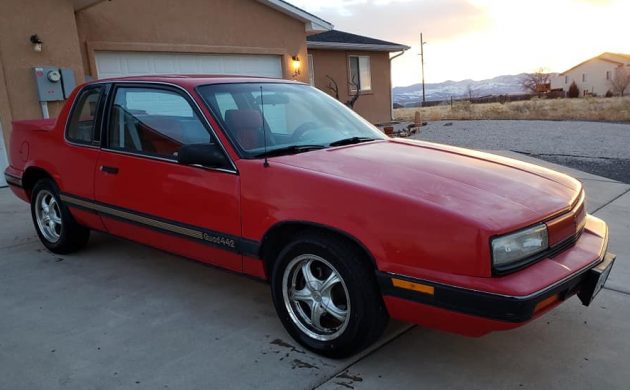 This car after sitting ten years has been found and revived. Various parts have been replaced to make this car road worthy. While replacing the water pump they put on a new serpentine belt. Regular maintenance items like spark plugs, coils and oil has been changed. This car has spent its life in the dry climate of Colorado. The interior is in good shape, yet I wonder what is hiding under the seat and the dash covers.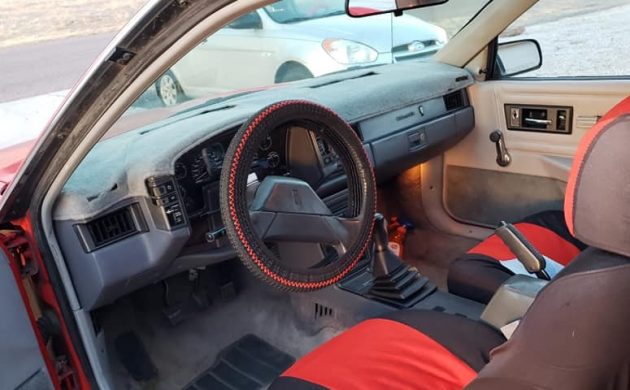 This car needs a repaint to look its best. I think red is a fitting color for the car though. The rims are not original, obviously. The other modification mentioned is the addition of a modern audio system. I have been a fan of the now defunct Oldsmobile brand for many years. It all started with my first car which was a 1974 Oldsmobile 442. While not as desirable as an older 442, you would definitely be the only one at the local car cruise with a 1991 Oldsmobile Cutlass Calais 442.