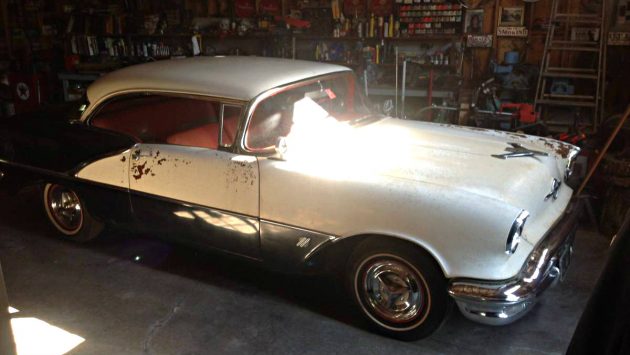 "Two door hardtop" may very well be the magic words that gets so many people's attention. I admit, I like all of these cars, but you just can't beat the styling and looks of a two door hardtop. Parked in 1979, this Olds has sat dormant for 38 years, and the current seller has been investing time and money reviving the car and making it a driver once again. Having received a fair amount of maintenance, this beauty is ready to drive, and still has a nice original finish, although with some signs of age. This two door hardtop is offered for $10,500. Check it out here on craigslist out of Wakefield, New Hampshire.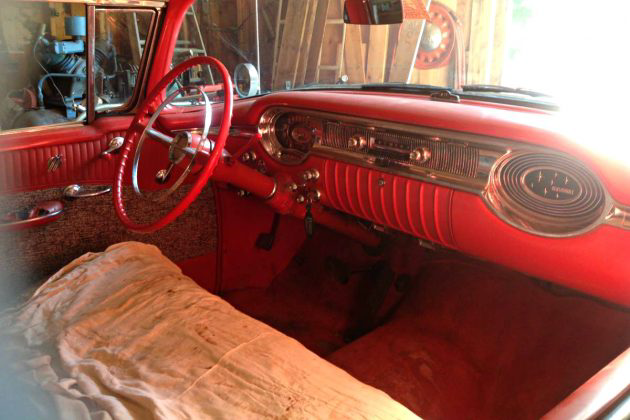 With a still vibrant red interior, it looks as if this car spent a lot of its time indoors. Aside from some minor stains on the floor, and a mice chewed bench seat buffet, this Olds has a mighty clean interior. The level of originality is easy to appreciate, and the homogeneous shade of red is also a delight, versus varying shades of red from sun exposure. A photo of the engine has not been provided, but the 324 cubic inch "Rocket" V8 is a runner, and recently had the carburetor and fuel pump cleaned and rebuilt, and the automatic transmission has also recently been serviced by a transmission shop. Driving, shifting, and stopping as it should, this Olds is that much more desirable for its healthy condition.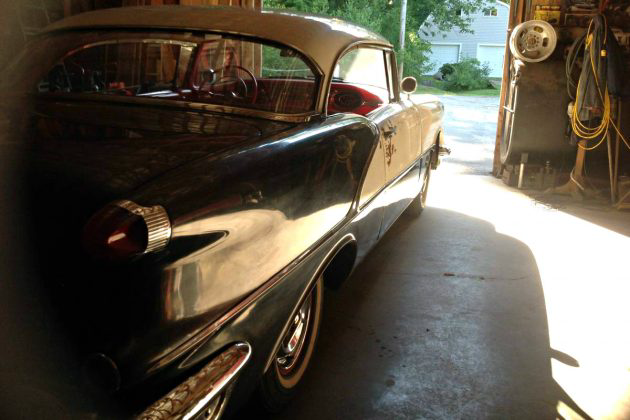 Although still shiny, the paint has its troubles, but as a whole isn't too shabby. There are a few chipped paint areas that can be seen in the photos, mainly the passenger door, and the top of the driver fender. Rust is always the question that lurks in the back of our minds when it comes to any classic car. Thankfully based on the seller's description, this 88 is rust free minus some rust at the bottom of the driver side front fender. By no means perfect, but mighty nice, would you jump on this two hardtop survivor?