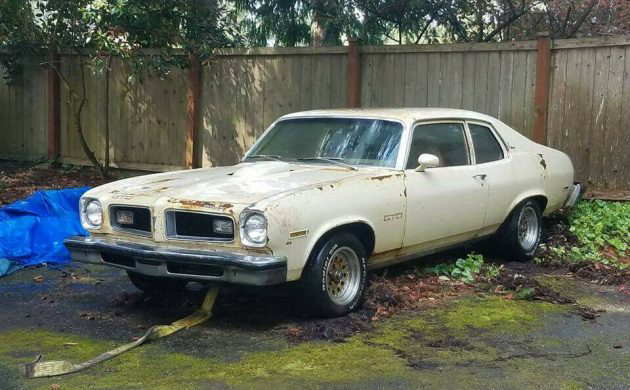 Here is a hint from Captain Obvious: If you are selling a 40  year old car on eBay, include pictures of the engine and interior. It may also be a good idea to take off the tow strap before taking the exterior pictures! Today, we have a 1974 Pontiac GTO located in Tacoma Washington. The owner states that he bought the car in 1978 and, with 140,000 miles, it appears as if  he has basically run the wheels off of it. He has it listed here on eBay for an outrageous price of $15,000. As you can imagine, it has not sold and has 1 day left in the auction.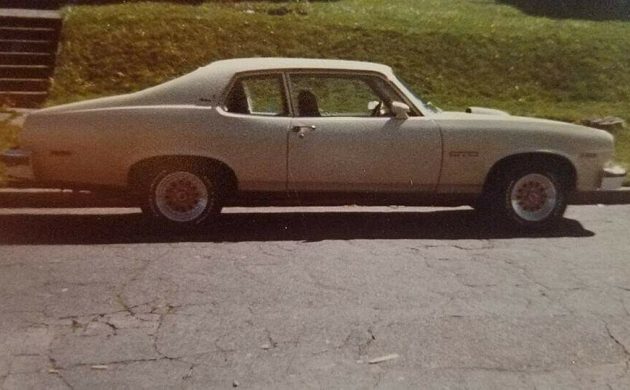 The seller has kindly posted some pictures of what the car looked like back in the day.  Unfortunately, that is not very helpful for determining the current condition.  The exterior appears to be a beige or tan color with a brown interior.  For the last year of Pontiac powered production, the 1974 Pontiac GTO was based on the X body Ventura and was a one year only body style. The 1974 GTO came with a Pontiac L76 350 cubic inch V8 and it was the first year that no other engine option was available. This one sends power to the driveshaft via a M20 4-speed manual transmission.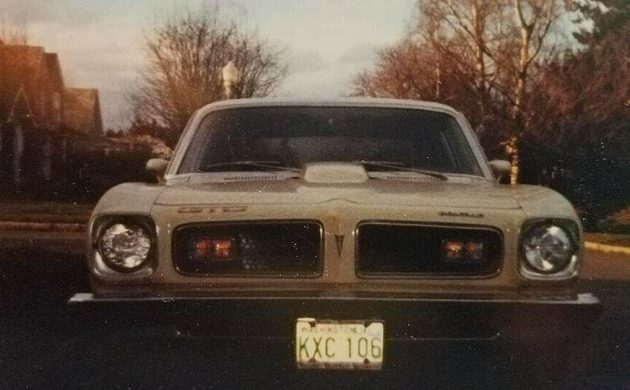 A cool feature for the 1974 GTO was that the four-barrel engine breathed through a functional shaker scoop. The scoop used a solenoid-operated air valve to allow the intake of cold air when accelerating. The actuation system allowed the flapper to become operational after the coolant temperature exceeded 140 degrees. Only the 1970-1972 Trans Am had functional shaker scoops prior to this. The Pontiac 350 cubic inch produced 200 horsepower at 4,400 rpm and 295 lb-ft of torque at 2,800 rpm.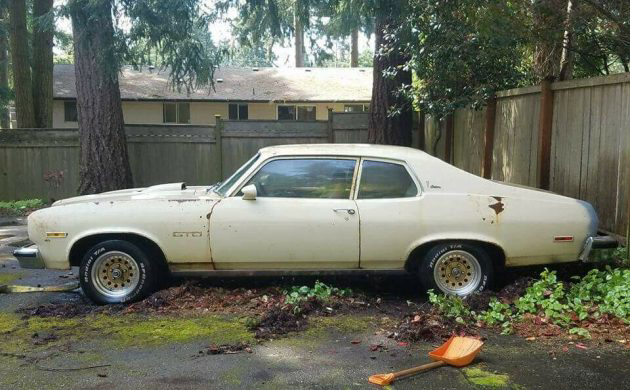 The seller states that this is one of the rarest optioned GTO's ever made. That may be because it was one of the least popular body styles but over 7,000 GTO's were built in 1974. In 1973, only 4,800 GTO's were built and, in 1972, the number was close to 5,800. So, what do you think of this little GTO? Am I too cynical or is it worth $15,000 in its unrestored condition.