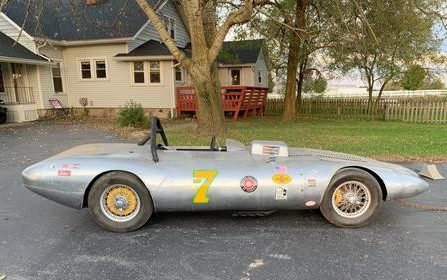 Is your car quick, or is it fast? An odd question, some might think, but automotive enthusiasts know the difference references acceleration vs. top speed, respectively. This custom-bodied Austin Healey had one goal… go as fast as possible. Facts about its history are as slippery as the aircraft aluminum body, but the current owner of this streamlined Austin-Healey hopes to learn more. Maybe you can help! The retired racer in Roselle, Illinois wears stickers from the Bonneville Salt Flats in 1960 and the a "Grant 200MPH Club" member. Check out the whole story here on ahexp.com.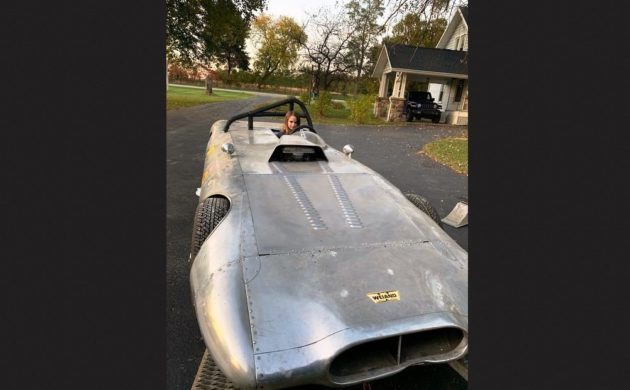 It takes more than a chimpanzee with a hammer to beat aluminum into compound curves while maintaining reasonable symmetry. Take a moment to admire the graceful curves and practical touches like open wheel arches that keep the body low and minimize its air-slicing frontal area. Air needed for cooling and combustion routes directly to the mechanical bits, and all remaining molecules are invited to slip by as gracefully as possible.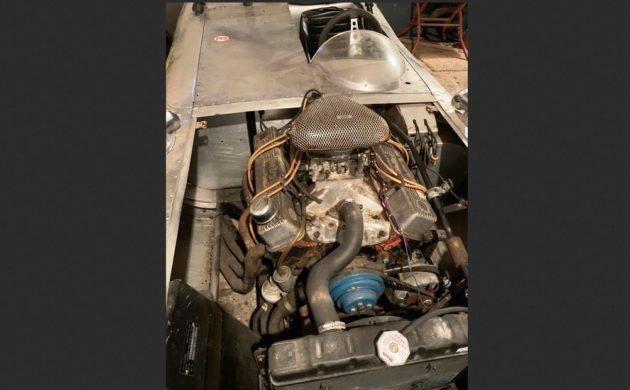 Bow-Tie fans may recognize the 327 cid small block Chevy engine. Normally historical race cars are restored to a particular point in time. As the 1953 (or 55?) chassis pre-dates the 327, the new owner may target a date in the 1960s. While the engine is not currently running, the owner feels confident that it could, with minimal effort.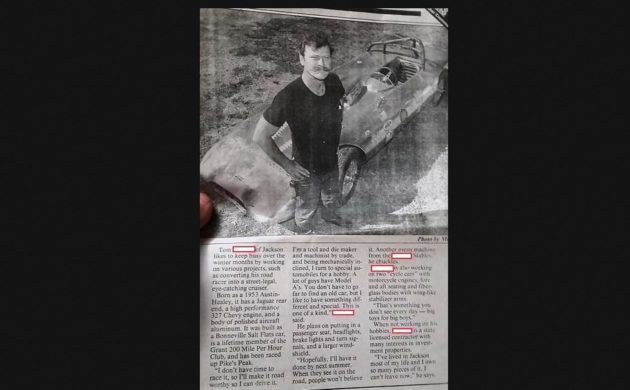 This article came with the car's paperwork, though it offers few data points to answer historical questions. Of course the "200 MPH Club" sticker may just be a sticker. Research continues. Do you think this Chevy-powered Austin-Healey could hit 200?