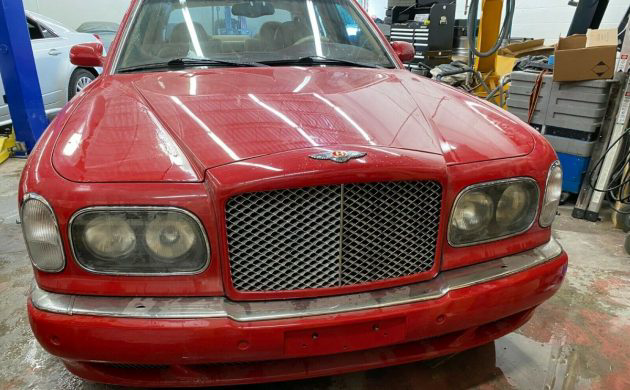 The scenario in which a customer asks for work to be performed on a high-end luxury vehicle and then effectively disappears when the invoice comes due is a more familiar scenario than you might think. Not only do these customers skip the payment aspect of the transaction, but they'll even go one further and leave the vehicle on the property of whomever was working on it last. While this may seem like a fair trade, it's actually a huge pain for the property owner. Regardless, the owner of this rare "Red Label" 2000 Bentley Arnage here on eBay is trying to recoup the loss of unpaid invoices.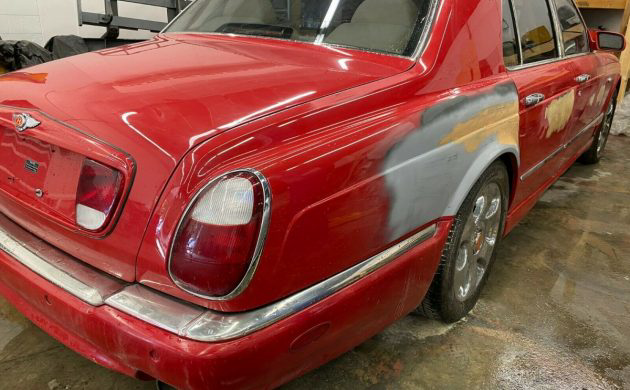 The Arnage appears to have both cosmetic and mechanical issues based on the description, the latter of which have been addressed by the seller. The description states that the engine's headgaskets were recently replaced, but the bodywork is not done. It's not clear whether the seller is a British car specialist or a bodyshop (or some combination of both), but given this year of the Arnage returned to the Bentley-built powerplants (as opposed to the BMW mill from prior years, which offended the sensibilities of Bentley loyalists), one hopes a marque expert performed the work.
The in-progress bodywork above would suggest some level of accident repair was underway before the bills stopped being paid, but the seller doesn't elaborate as to how it ended up there. The interior looks decent still, but the televisions mounted in the rear headrests suggests an owner who may have prioritized bling over mechanical integrity. The picnic tables are still in nice shape and the seats and carpets look pretty fresh yet, and certainly decent enough for a luxury car with over 60,000 original miles. The Bentley, at the moment, does not run.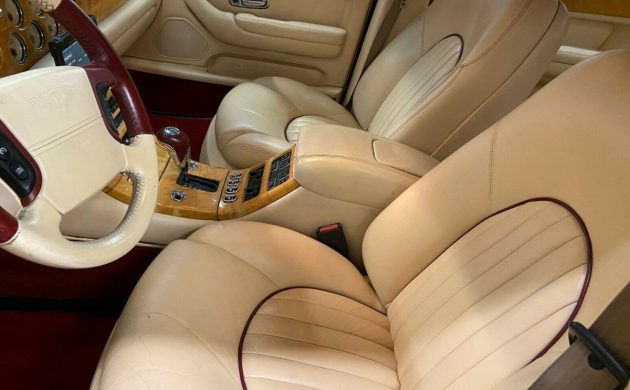 The seller suspects it is due to an anti-theft system that is not working properly at the moment (or maybe it is doing exactly what it's supposed to). The Bentley did run after the engine work was completed, however. The front seats also look to be in good condition, so hopefully, this was an example that was loved before it fell on hard times – or, more to the point, its owner did. Leaving cars behind is rarely the smart move financially, and certainly doesn't endear you to the shop owner that poured hours of labor into a car that they may never be made whole for. Hopefully, someone gets a good deal for this bargain exotic.