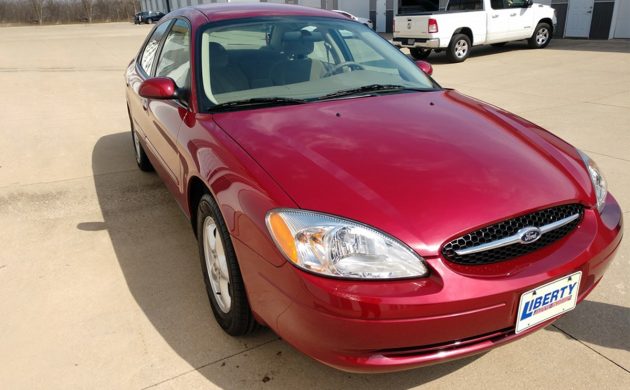 There are low mile vehicles and then there are low mile vehicles – this fourth-generation 2003 Ford Taurus is the latter. This car can be found listed here as a Barn Finds Classified and it truly looks like it just rolled off of the showroom floor and is even still wearing its temporary tags. It's located in Columbia Station, Ohio and the seller is asking $13,500.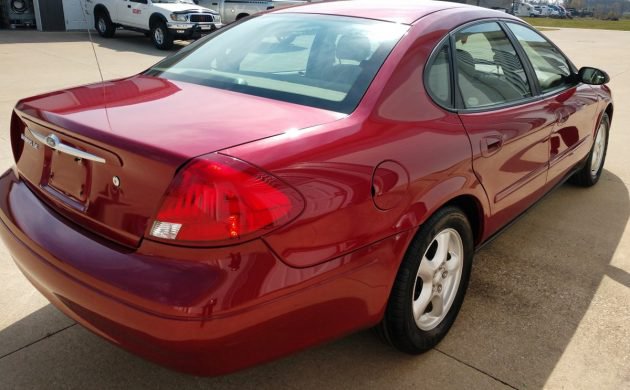 This basically new sedan has 440.9 miles on it according to the seller and they show the odometer to prove at least the 440-mile part. This Taurus has an incredibly sad ownership history. The original owner bought it brand new and drove it for a few weeks and then became ill, parked the car in the garage, and sadly passed away a year later. I hate those stories of someone buying a vehicle and then never being able to enjoy it.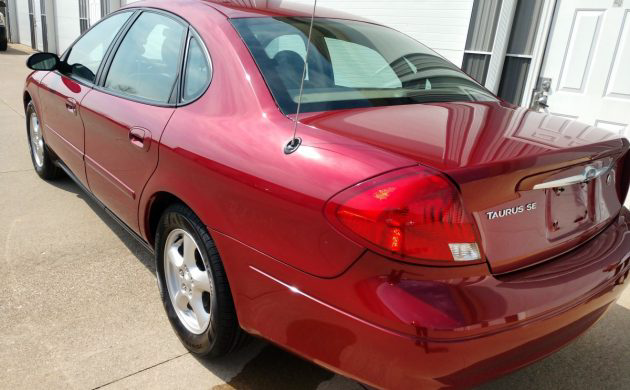 I'm assuming that the current owner, the seller, somehow received the car during the estate sale but they don't go into those details. The car was sold in early-2020 when the original owner's property was sold and a year later it's for sale here on Barn Finds. Speaking of sales, Ford didn't exactly have a dud on their hands with the Taurus. They were made for almost 35 years beginning in 1985 for the 1986 model year through 2019 here, and are still being made for the China market.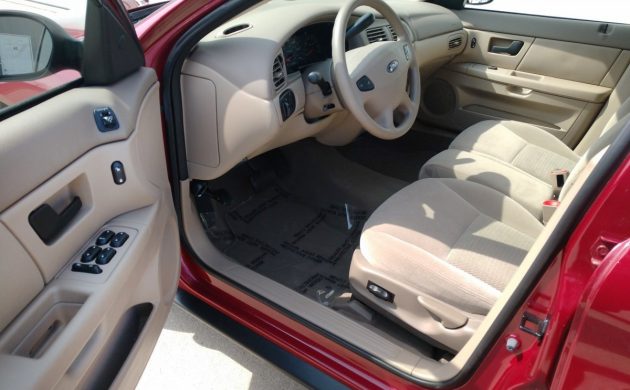 As expected, the interior looks absolutely perfect, front and rear, just like the exterior does. Ford took a lot of heat for somewhat neglecting the Taurus to the point that Honda's Accord and Toyota's Camry took over Ford's top spot and the Taurus never regained it again. Sadly, a lot of them were relegated to fleet duty and rental car lots and they were still good basic sedans. They never made a two-door version, although, hmm… I wonder what it might have looked like…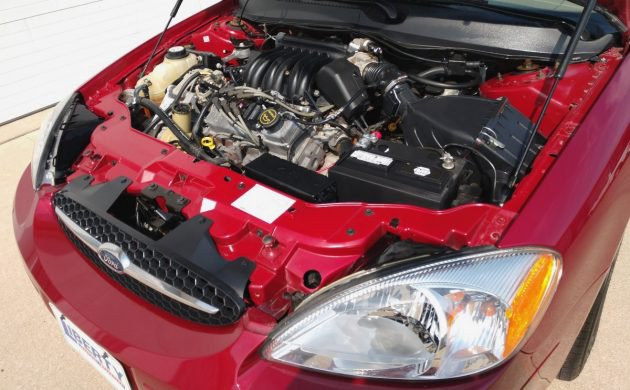 According to the VIN, this engine is Ford's 3.0L Vulcan V6 which had 155 horsepower on the SE trim level which this Taurus is. The seller says that this car has new tires, a new fuel pump and sender, a new battery, the fluids have been checked and changed, and the injectors have been serviced. They don't say how it runs but I'm assuming that with all of that recent work, it runs as great as it looks. Have any of you owned a fourth-generation Taurus?