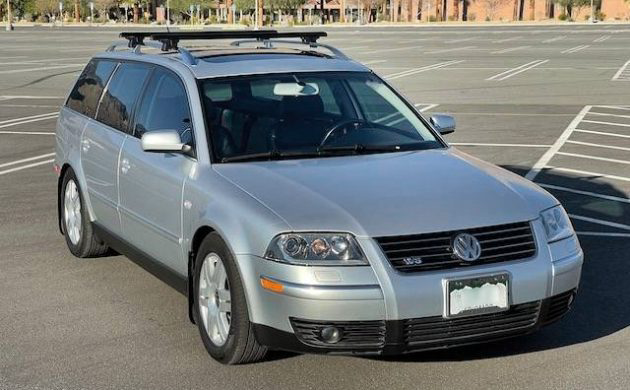 This 2003 Volkswagen Passat 4MOTION W8 wagon isn't old by classic or vintage car standards but by sheer complicated car standards, seventeen or eighteen years is a long time. Thankfully, this one has been maintained to a tee by just two owners and the seller has it listed here on Barn Finds Classifieds, and also here on craigslist. It's located in beautiful Palm Springs, California and they're asking $11,500 or best offer.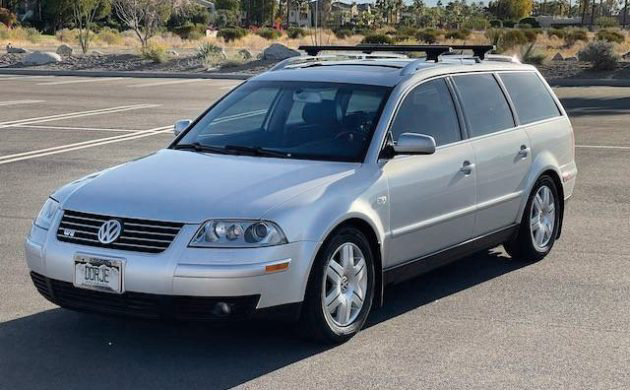 We don't usually show vehicles this new here but this one is so unique, not to mention nice. Don't let the station wagon body style fool you, this is a driver's car. If you haven't been behind the wheel of Volkswagen's Passat, they're nice cars. Grab the wheel of a 4MOTION W8 variant and you'll see why this car is being shown here. I have to believe that this is a future collectible, whether it's silver, a wagon, a late-model Volkswagen, has an automatic, or any other things that would seem to theoretically rule it out for a lot of people.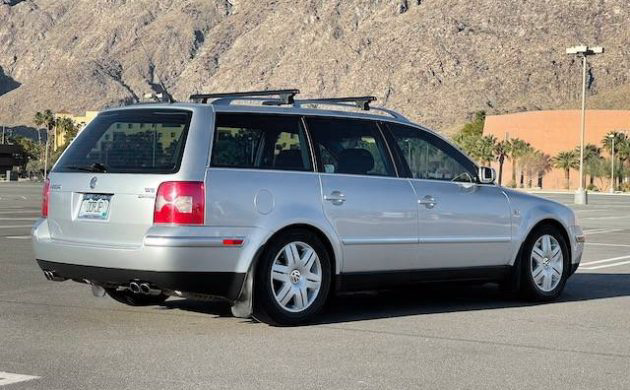 The fourth-generation Passat had a mid-cycle update in late-2000 and for my money, this is the best, tightest design of all for the Passat. This example has Volkswagen's AWD system which they call 4MOTION and the seller mentions that this car has been meticulously maintained and it sure looks like it.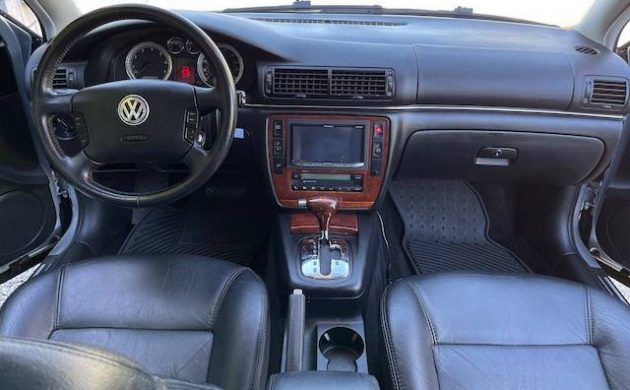 The Passat is a great road trip car, the leather seats are wunderbar and the legroom is amazing, even in the back. A good friend of mine had a similar car with the V6 and at 6′-7″ tall, he had more than enough legroom. Being a wagon, there's enough room to load it up for a cross-country trip and the sunroof brightens things up inside. This car has an upgraded Pioneer Bluetooth and iPhone-friendly stereo system which is a nice feature. It's also loaded with factory features such as headlight washers.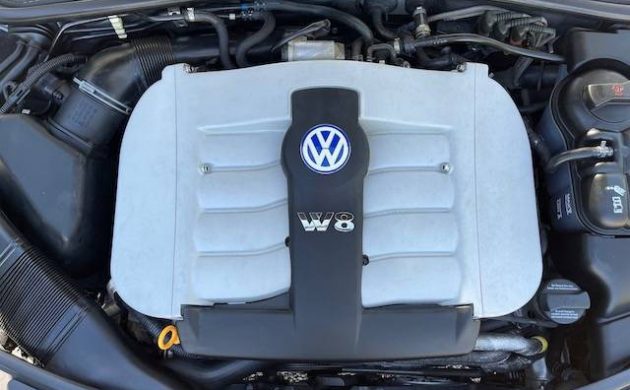 The big deal with this car is the unusual engine, Volkswagen's W8. It's a 270-horsepower 4.0L/244 cubic-inch engine with four banks of two-cylinders each, basically, two VR4 engines mounted at a 72-degree angle. Volkswagen is the only company to have offered a W8. They also made a W12 engine for the Phaeton and also for Audi and Bentley which are both owned by VW. The seller says that it's a beast but has decent mpg if driven normally. With new coilovers, tires, and a battery, this one is ready to fly in and drive it home. This may not be an "old" car, but the question remains: have any of you owned a VW Passat? If so, was it a W8?