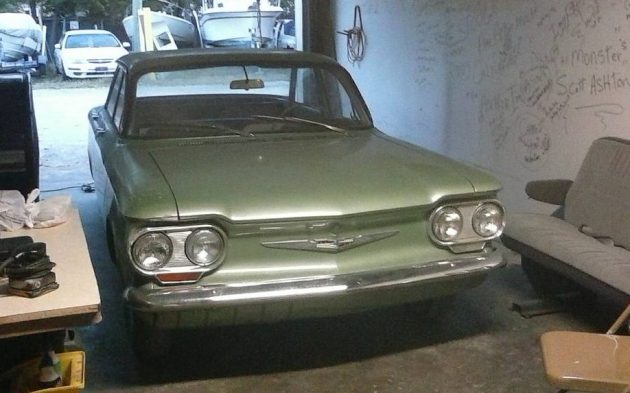 A fellow member of a Corvair owners' group on Facebook recently posed the question: Which version, if say, a statue was made, would best represent all Corvairs? This is my nomination right here: a 1960 Corvair sedan. Not the prettiest, or the fastest or most luxurious or most sophisticated version, but the one that made the biggest splash when the world first saw it in October, 1959. $2,100 doesn't seem like much to pay for such a significant piece of automotive history, but that's the ask for this sedan, listed on craigslist in St. Petersburg, Florida. Thanks to Rocco B. for alerting us to this great deal!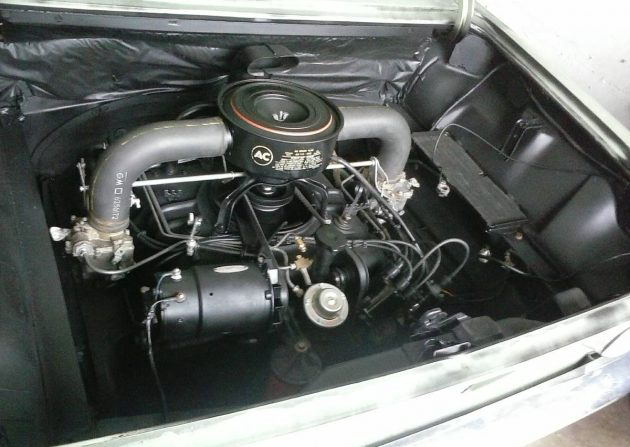 Of course at this price, there's a fair bit of work needed on this Corvair, but not here; the flat six shows just 34,000 miles and has seen a fair bit of recent refurbishment, including rebuilt carbs, and is said to run well. The 80-horse six is mated to a three-speed transaxle; unfortunately, brake work is needed before this 'Vair can hit the road.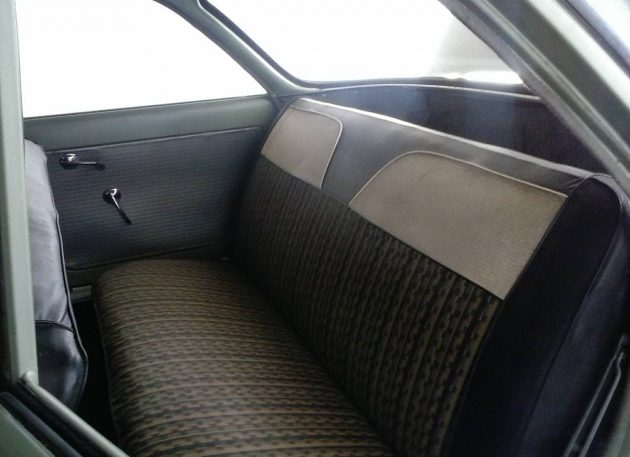 The interior pictures are poor, so the best view is of the back seat. From what we can see of the interior and exterior decor, this looks to be the basic 500 model; I'm not sure if this jazzy vinyl-and-cloth upholstery is original, as it seems to pretty starkly contrast the plain door panels. The back seat folds down, by the way, creating a generous additional luggage space.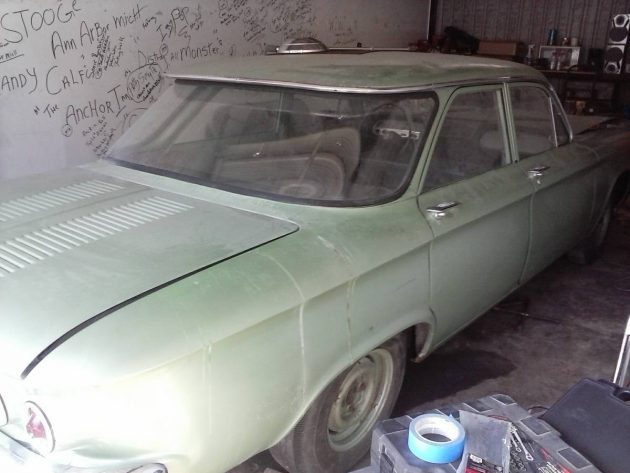 Outside, some quality time with a buffer might do this car a world of good. The ad says that there is very little rust on this car; while it tells us all the places that it isn't (doors, door jambs, trunk, engine compartment, roof pillars), it doesn't say where it is, so ferreting that out will be an important order of business. Still, the Corvair is a very well-supported classic, with great clubs and owners networks, and some very dedicated suppliers offering pretty much any part you might need at very reasonable prices. With a few inexpensive repairs on top of its low purchase price, this little icon could easily be ready to roll again soon!