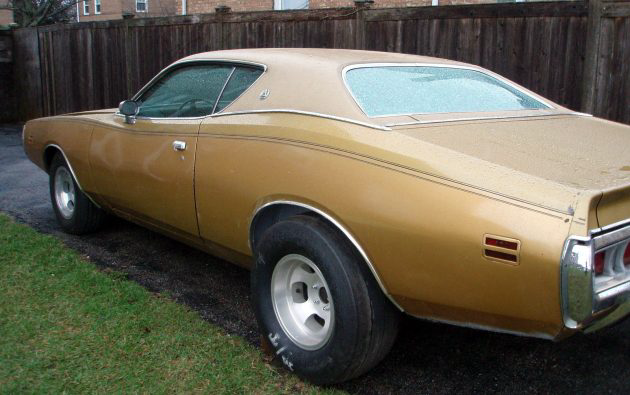 After many years in storage this 22,595 mile '71 Charger is a clean and solid example. With virtually no rust present on this car, this Charger is like a dream come true. But no real dream comes without some work, and this Dodge needs some work to be a driver once more. With 3 days remaining bidding has reached $4,550 with the reserve not met, or there is a buy it now option for $8,500. Take a look at this Dodge here on ebay out of Arlington Heights, Illinois.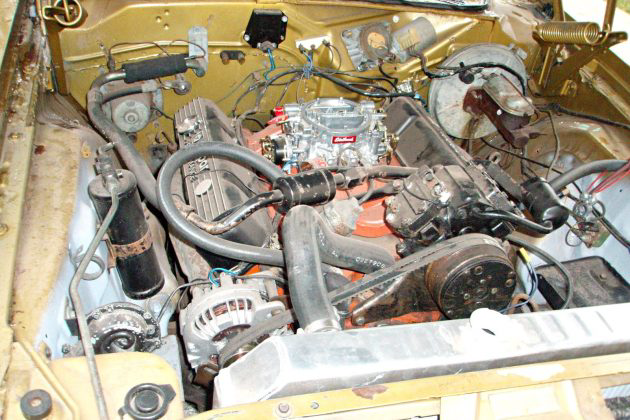 There are a few interesting things going on with this Charger. The first thing is that the engine is locked up from sitting a long time, but it would appear there are some fairly modern parts on this machine. The Mickey Thompson Slicks tell a different story too. Looking past the few modern components perhaps the engine could be soaked and freed up? Surprisingly the only visible rust on this Charger is in the engine bay. There is some surface rust along the inner fender, but otherwise this engine bay is mighty clean.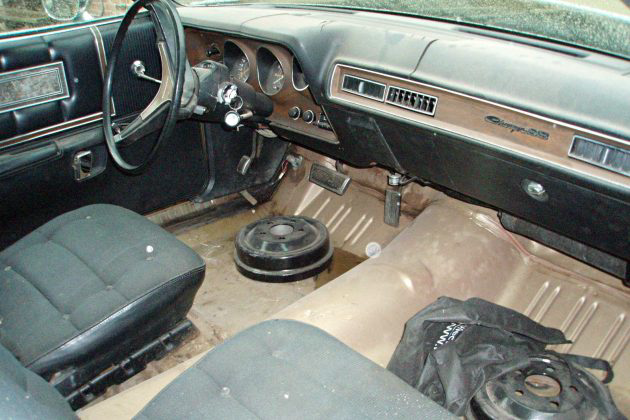 Inside, the interior seems clean and in good condition but the carpet is missing, and there are a few cracks in the dash. The largest concern is that there appears to be water, or brake fluid, pooled in the driver side foot well. Also the dash seems more reminiscent of a car that would have higher miles, and spent more time out doors. But plastic technology grew leap and bounds and time Looking past the water and dash, the floors look excellent in this Dodge which is certainly a rare sight. There is no visible rust, rot, dents or dings.
There is no mistaking that this Charger is in great condition, as the body is excellent with no visible rust on the exterior or undercarriage of the car. The undercarriage appears to have been sprayed with primer recently, but the metal appears smooth without any rusty looking spots. The factory paint is beautiful with no blemishes to report, and even the vinyl top is in awesome condition. Even though the engine is locked up in the Mopar, the awesome condition of the body and the original paint certainly makes this a worthwhile project. Would you jump on this solid Mopar project?