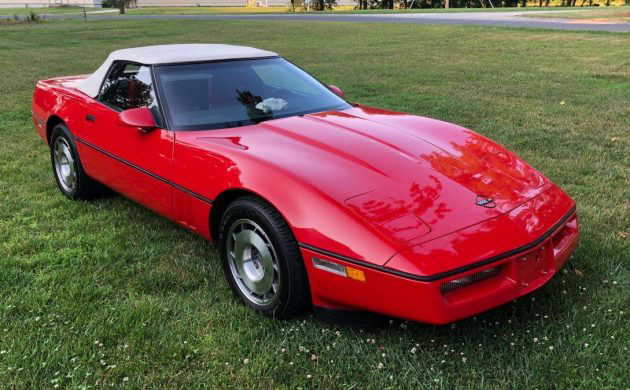 While low mileage Corvettes are a dime a dozen, there are still some cars that knock your socks off with their as-new condition. This 1987 Chevrolet Corvette convertible has just 2,450 original miles and man, does it look it. The paint still bursts through the screen like only a fresh paint job can do, and the polished alloy wheels look like they haven't lost a step since new. The white top similarly shows not even a single smudge, and despite the seller offering next to not details in the listing, there's really not much to say for a car this new. Find it here on craigslist for $16,500, which seems like a bargain for a nearly brand-new '87 Corvette.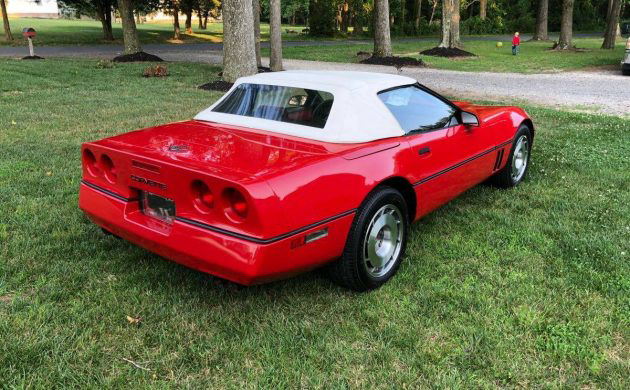 Thanks to Barn Finds reader Russel G. for spotting this find. Now, we don't need to enlist in any sort of bashing that usually follows early C4 cars; we get it, they weren't great. But if you're looking for a summertime cruiser that's pretty cheap to own, you'd be hard-pressed to find a more iconic car in this price bracket. The convertible may not be the top choice for exploiting the Corvette's surprisingly decent handling out of the box, but a drop-top automatic in mint condition is the perfect car for driving at restrained speeds in a straight line – your local boulevard, for example, or adjacent to the boardwalk downtown.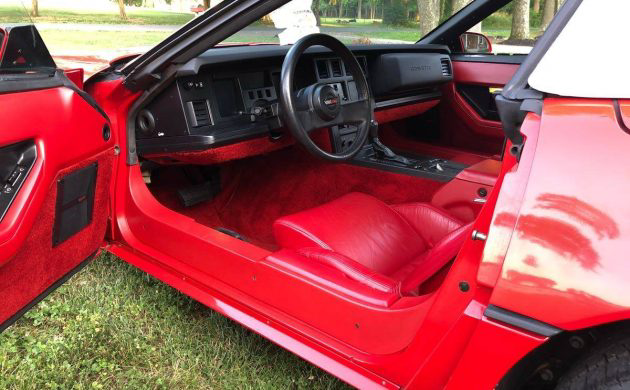 And if you're a fan of the 80s like I am, it doesn't get much better than red on red with a white top. Aside from maybe white leather or a triple white combo, this thing just screams big hair and shoulder pads. It's the car that Cameron Frye's father would've owned if he didn't have a taste for Ferrari Californias. The listing simply lists the mileage and points out that the Corvette has been garage kept, which is hardly a surprise. These cars were notorious for being put away by owners in hopes of a big-time cash in a few years down the line, but as the asking price suggests, that wasn't a good bet. $16,500 of choice tech stock in the 1980s probably would have made the owner a millionaire a few times over by comparison.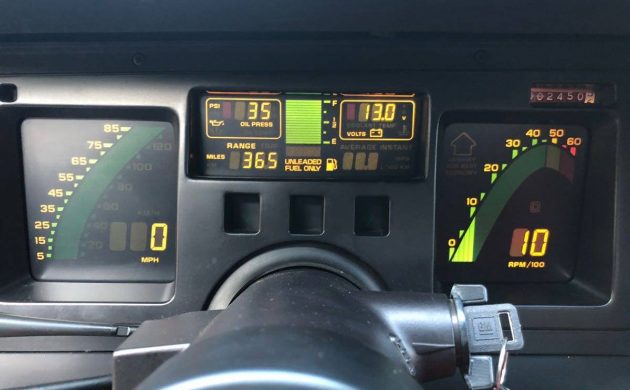 Of course, as car enthusiasts, we tend not to think in those terms. I certainly hope the vehicles I acquire are at least worth what I've put into them at the end of the day. This Corvette is certainly a worthwhile purchase if you're looking for likely one of the best examples left of a 1987 convertible, especially if you're looking for an example with a color combo like this. The digital gauge cluster is one of my favorite features of this generation of the Corvette, as it's simply peak '80s design, along with the flip-up headlights and Delco-Bose stereo. While it likely won't be worth appreciably more any time soon, that's not why you're buying a time-warp specimen like this.