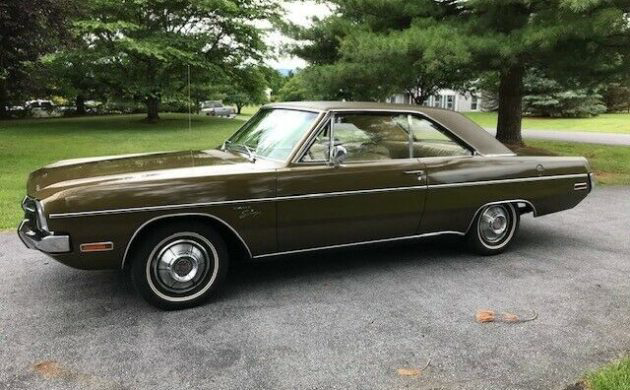 This 1971 Dodge Dart Swinger is an original survivor that stands as a testament to careful ownership. It is a car that is ready to be driven and enjoyed and is one that is guaranteed to attract plenty of admiring glances and positive comments wherever it goes. Located in Charles Town, West Virginia, it is listed for sale here on eBay. With bidding now at $10,150 and the reserve having been met, it appears that someone is set to become the proud owner of a pretty impressive car.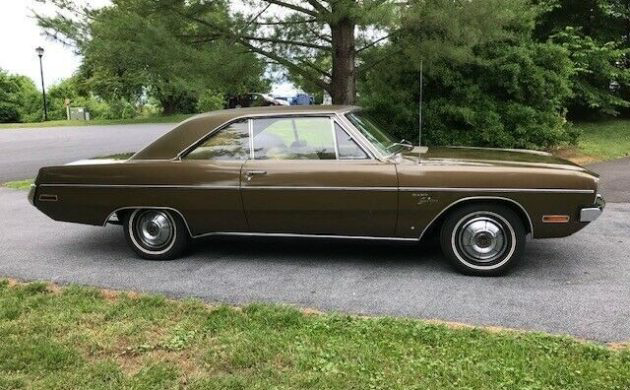 Looking over the Swinger finished in Dark Gold Poly, it really is pretty hard to fault the car's presentation. This is doubly impressive when you consider that apart from a repaint of the passenger side door at some point, the rest of the paint is claimed to be original. It looks to be close to perfect, as does the original and matching Dark Gold vinyl top. The only rust in the vehicle is some surface corrosion in the spare tire well, but this appears to be very light and would be easy to address. The external chrome and trim appear to be faultless, as does all of the factory tinted glass. The only deviation from original is that all of the exterior and interior lights have been converted to LED operation. However, if the next owner is seeking complete originality, then converting them back would be a fairly easy task.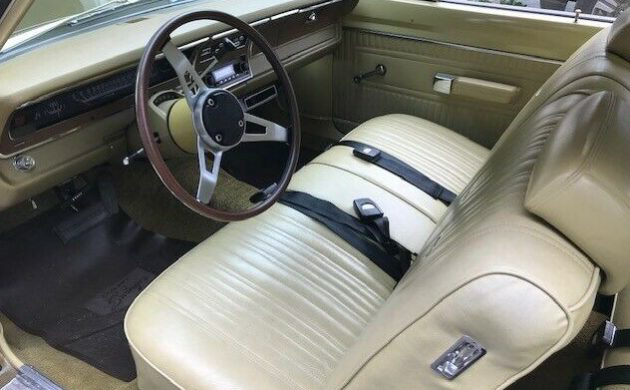 As with the exterior, it's pretty hard to find fault with the interior of the Swinger. The upholstered surfaces all look nice, with no signs of rips or tears. The carpet is in good condition and is surprisingly free of marks for such a light color. The dash looks good, the optional wood-grain wheel with rim-blow is close to perfect, and the factory air conditioning is said to blow ice cold. Once again, there has been one change to the interior, which is a nod to the 21st century. The original factory radio has been replaced with a RetroSound AM/FM Bluetooth unit with speakers mounted in the rear parcel tray. The dash hasn't been cut to fit this, so it could be converted back to original if required.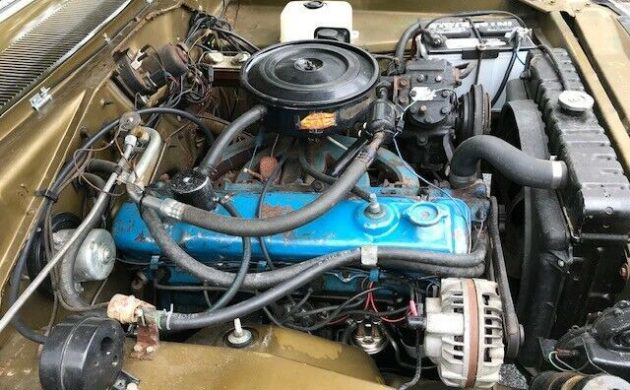 Providing the get-up-and-go for the Dodge in the venerable 225ci slant-six engine, which is backed by a 3-speed TorqueFlite transmission and a 2.76 rear end. The appearance of the engine and its surrounds is extremely tidy for a vehicle of this age. The owner says that the Dodge runs and drives beautifully, and he also claims that the car has covered a genuine 27,023 miles. He doesn't indicate whether he holds any documentation to support this claim, but I honestly wouldn't be surprised if he does.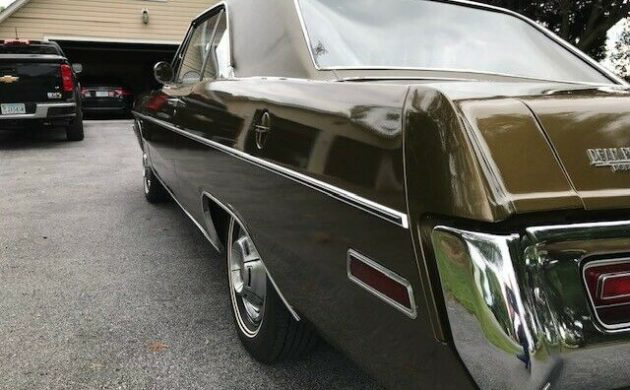 This 1971 Dart Swinger is an extremely tidy car. For the person who is craving originality, this car does wear some modifications, but all of the changes could be reversed if required. However, it appears that these have been made to make the car a bit more pleasant to live with on a daily basis. It might not be a muscle car, but it is an attractive survivor, and for the person on the hunt for their first classic car, this would appear to be a great alternative.
Have something to sell? List it here on Barn Finds!