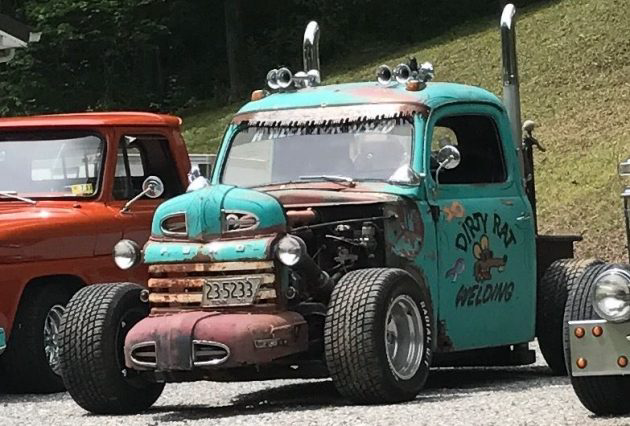 You could buy a dozen or more self-proclaimed "Rat Rods" on eBay any day of the week, but this one takes it up to that next level and firmly presses the "What-the-What!?" button. For example, is that a cross-cut saw blade sun visor? Offered here on eBay from Dandridge, Tennessee with bidding shy of $4,000 and reserve not met.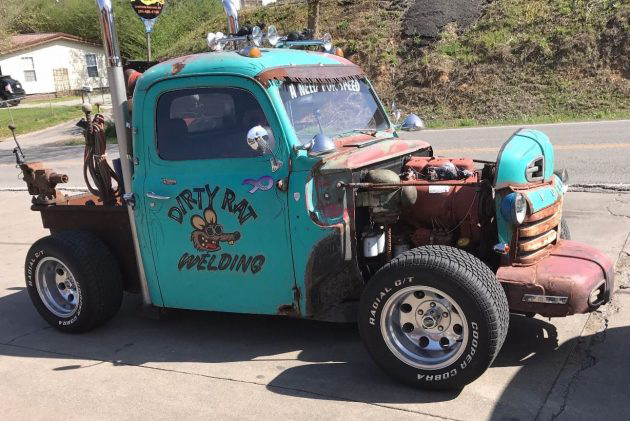 If the seller already had you at "Air-Cooled Three Cylinder Diesel," don't miss the other details like the S-10 frame and rear end, 4 speed transmission, tilt wheel, and two sets of rat-adorned air horns. It's like Rat Rod Yahtzee! The aforementioned Duetz diesel typically powers mining or agricultural machinery, and while many models exist the ones that look like this make about 95 horsepower, interestingly the same amount as the '50 Ford's original flathead V8.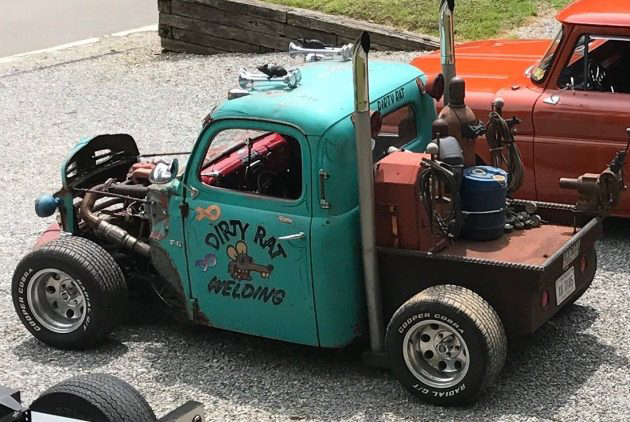 Wide tires and wheels normally elicit moaning and eye-rolls from traditional hot-rodders, but they seem less sacrilegious on this running, driving caricature of a vehicle. What's left of the bed is just big enough to hold a Top Ten List of "Things I don't want flying at me in a highway accident," including welding gas cylinders and (if I'm seeing that right) a vintage Lincoln stick welder. Add a box of TNT and a mason jar full of nitroglycerine and it's Party Time. The seller describes this, uh, thing as "Extraordinarily dependable. Pick it up and drive it home with no problems." So what's stopping you? Where do you think the bidding will stop on this truly (and perhaps thankfully) one-of-a-kind vehicle?