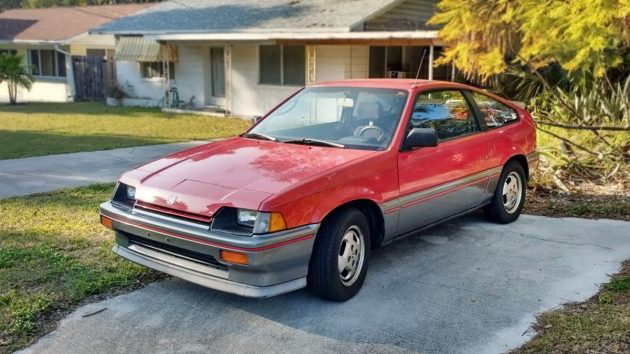 Some of the most fun times behind a steering wheel can be had with a great handling, small car driven to its limits. There are a lot of contenders for that but one of the top picks for a lot of people would be a car like this 1985 Honda CRX Si. This car is on Craigslist, or here on the CL archive, and the seller is asking $3,000. Thanks to Patrick S. for sending in this one!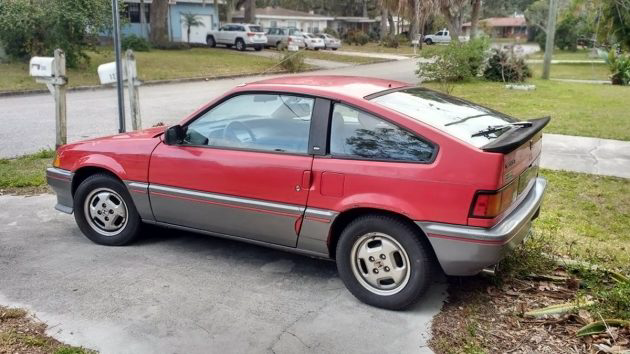 As a first-generation CRX this car really look small. They didn't grow that much in the next and last generation, just three inches, but these chunky designs really appeal to me much more than the melted-bar-of-soap 1990s cars. This car only has 76,492 miles on it.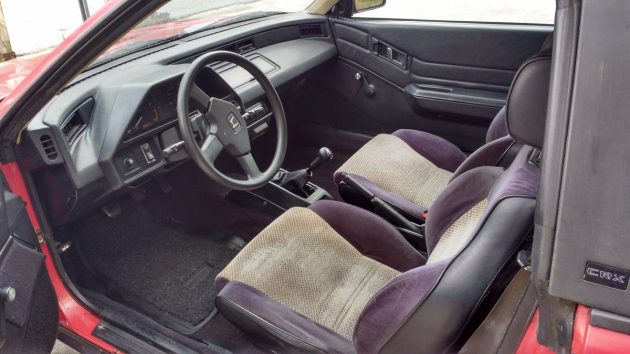 The interior looks good other than needing a deep cleaning. The hatchback area probably won't haul that glass-top V8 coffee table that you saw at a yard sale but it looks clean back there. You can see that this car has an automatic transmission. Ha, just kidding, the Si didn't come with an automatic transmission, they were all 5-speed manuals. Unfortunately, the seller says that this one probably "needs a new clutch soon". Add that to the to-do list.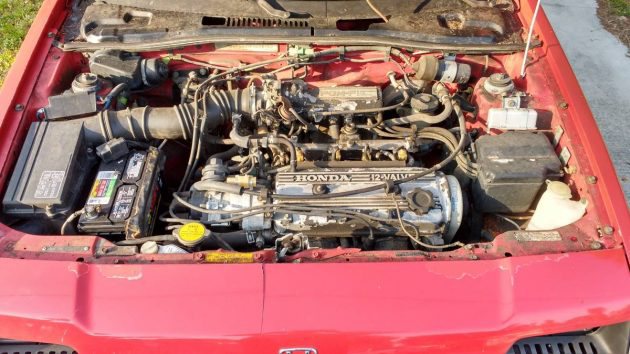 The Si added a new multi-port programmed fuel injection system developed by Honda that made their EW3, 1.5L inline-four sing with 91 hp. It may not sound like a lot of power but I dare anyone to drive one of these cars and not get out of the driver's seat with a smile on their face. The seller says that "there's an occasional rpm fluctuation when it idles at certain temperatures (I believe the idle control valve needs cleaning or replacing…)" That, and some "minor cracks in some of the plastic body panels" means that it isn't show-ready quite yet. At $3,000 it's already above NADA's high value, but I think this is right on the money compared to other CRX Si cars for sale. The low miles and being a first-generation car will be attractive to a collector or for someone who just wants an inexpensive and fun commuter.