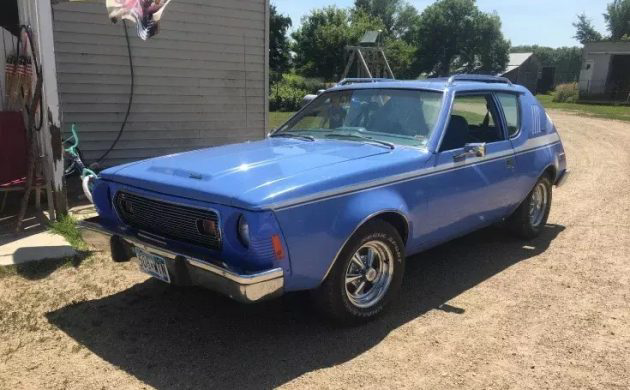 You certainly know one when you see it! And if its truncated bee-hind isn't memorable enough, the Gremlin name is. I remember when these were introduced and I thought, "you gotta be kidding!" But I knew enough then to know that AMC had to try harder to stand out in a tsunami of the domestic auto industry that was overwhelmingly controlled by three major manufacturers, two of who were truly outsized in their market control. So, if standing out was one of AMC's objectives, mission accomplished! This 1974 Gremlin is located in Lake Wilson, Minnesota and is available, here on Autotrader for $9,000. Thanks to Larry D for this tip!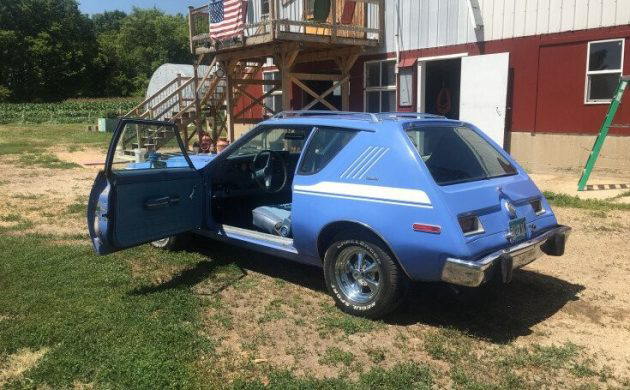 Produced between 1970 and 1978, total Gremlin sales surpassed 670K units or an average of 74K per year. Its April 1970 introduction put the Gremlin just ahead of Chevrolet's Vega and Ford's Pinto, both released in September of 1970 as '71 models. Changes were minimal over the nine model years of production with mostly just enhancements and refinements occurring to the single two-door sedan, with rear lift window, body style. In '70 and '71 there was a two-seat "commuter" version available that featured a fixed rear window and no back seat.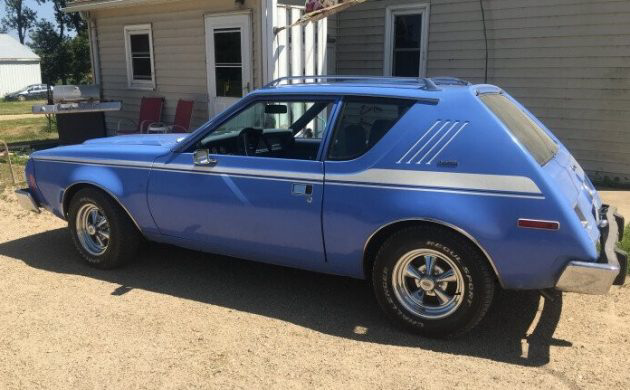 The seller states, "The side mirrors do not match. There is some paint damage and visible rust on the passenger side of the hood and fender from what I assume was a battery spill. Those are the main issues". There aren't good close-up images so these items are hard to verify but this Gremlin shows well. The paint appears to still have depth and the chrome on the 5 MPH Federally mandated bumpers still shines though the rear bumper is a bit misfitting. The white stripe is a nice contrast with the F2 Maxi Blue finish. The optional roof rack is probably more for show than functional use but a Gremlin would seem naked without one. One thing about Cragar S/S wheels, they make any heap look respectable, not that this Gremlin is anywhere near heap status.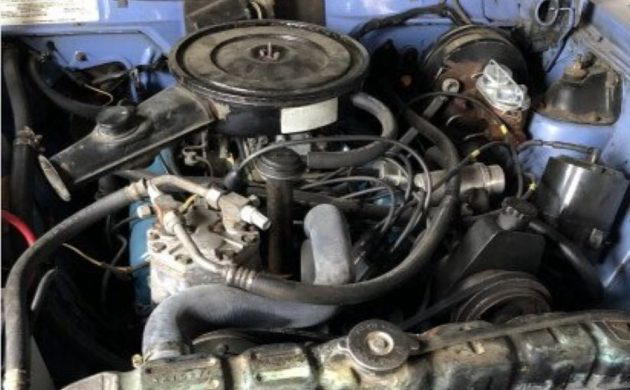 Five years ago, the seller had the 150 net HP, 304 CI V8 engine rebuilt. He claims, "In 2016 I had it overhauled. The engine was completely rebuilt, replacing many of the consumable components. I recently rebuilt the carburetor as well, giving it a deep clean and replacing all the gaskets and plastic spacers, etc. The result is a much smoother running car. It starts reliably and behaves very well as soon as the engine gets up to temp". The engine compartment does appear to be pretty clean, much cleaner than one would expect to find on a car that has experienced 100K miles. While a three-speed manual transmission was standard equipment, this Gremlin has the more commonly found "Torque-Command", three-speed automatic transmission.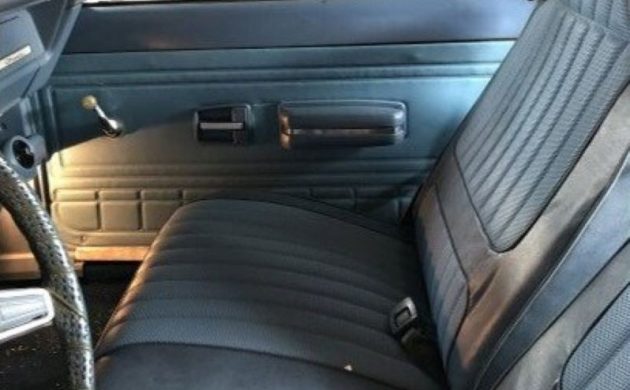 The interior is not revealed in a comprehensive manner, so a good look at it is not available via the accompanying images. It is a blue vinyl, bench seat environment and the seller claims the upholstery and carpet are newly installed and designed to match the original. Apparently, the radio and A/C-heat are "unresponsive" which I think means that they don't work.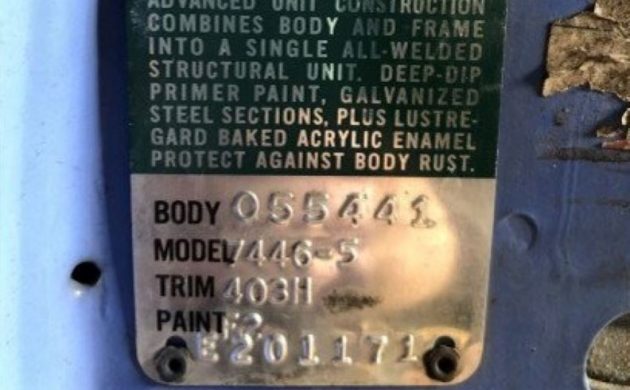 As with so many styling trends from years ago, the Gremlin no longer elicits that "You gotta be kidding" response from me, that urge passed long ago. But it still engenders a "wow", it's just a more acceptable design to my eyes now than it was in the '70s. Show of hands please, have any of you owned, or still own a Gremlin, and if so, how did you, or do you like it?