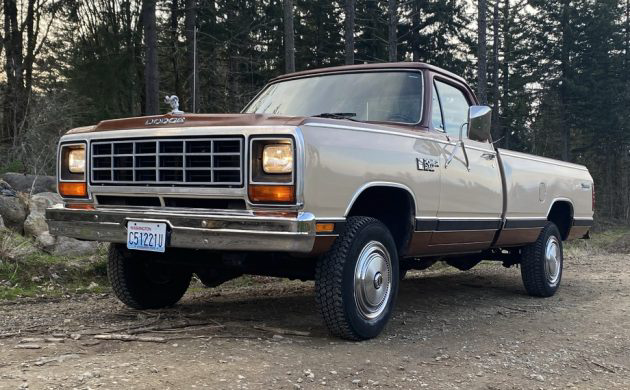 The seller refers to this 1984 Dodge Power Ram 3/4-ton 4×4 Prospector pickup as a true barn find and says that it was sitting in a barn for years. I typically drive between 40,000 and 50,000 miles a year and this beautiful beast only has 32,800 miles on it after 37 years. They have it listed here on eBay in Portland, Oregon. There is no reserve and the current bid price is $5,300.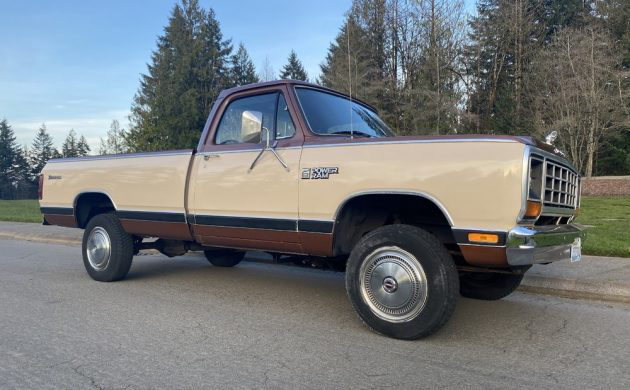 The words elegant and tough truck don't often go together but I think they do in this case. This is a different kind of elegance than truck makers are giving buyers today. I don't mean loaded with options like leather seats, full power, four doors, touchscreens, DVD players in the backs of the headrests for rear-seat passengers, Bluetooth, etc. This is more of an earned and understated tailored elegance – simple, crisp, and clean. New trucks today do not have anything simple or crisp about them at all, in my opinion. They're overwrought styling exercises meant to out-do each other and it's too much, at least for me. Give me an old truck any day.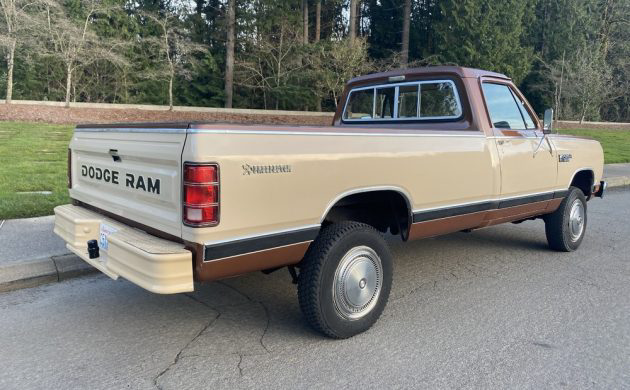 This is a 3/4-ton 4×4 with a full-sized box so it's up to the task of being a real truck for people who need to haul construction materials or whatever in the back. The bed has had a spray-on material applied at some point in its lifetime which is unfortunate as far as keeping it all original goes, but as far as usability goes, that's probably a plus. I don't see any rust and they have included a lot of great photos showing everything top to bottom.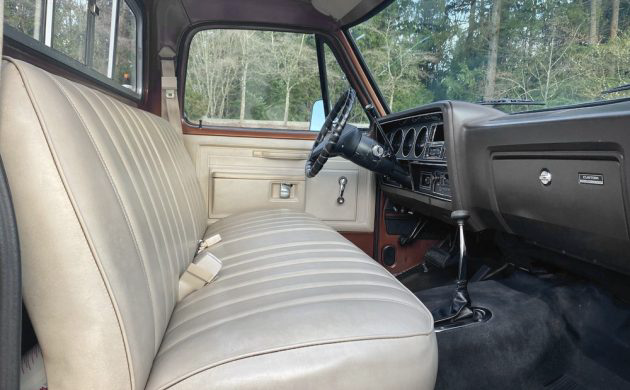 The Prospector package was available with different features depending on which level or tier of a package the buyer wanted, at least on Ramchargers. I'm not sure which extra features are included on this particular Power Ram but it's a nice-looking truck with two-tone paint and a nice interior. This one has an automatic transmission with a column shifter, the shifter on the floor is for the four-wheel-drive system.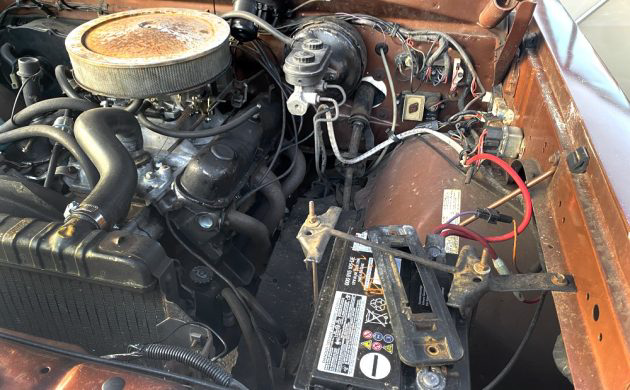 The engine is Dodge's 360 cubic-inch V8 which would have had around 175 horsepower but this one appears to have headers on it so that will add a bit of power. I'm not sure what's going on with the battery hold-down there, and the air cleaner sure lets the rest of this truck down. I may have changed that before taking photos. All in all, this is one of the nicest D/W-series Dodge pickups that I've seen in a long time, have any of you owned a similar Dodge Power Ram?