Pontiac styling hit high marks in the 1960s and this Grand Prix is no exception. The full-sized two-door features the desirable eight-lug aluminum wheels, 389 cid (6.4L) V8 and, most interestingly, a four-speed manual transmission! The 1965 Pontiac Grand Prix in Ypsilanti, Michigan retains nearly all of its original parts, including a numbers-matching engine. The car's history is known, and a Marti report documents many details. This true driver recently benefited from a tune-up and valve job. The listing here on eBay asks $14,500 via Buy It Now or, if you're feeling lucky, click Make Offer. Thanks to reader Patrick S. for his astute eye and the tip.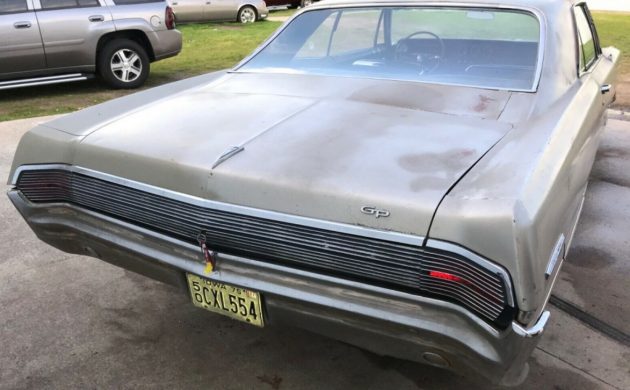 The full-width tail light panel looks super-smooth and the bumpers, while sturdy, blend beautifully with the bodywork. It's hard to imagine how the company that designed this sweet GP and other classics later penned the Aztek before vanishing entirely. The car appears to have had bodywork or replacement of the left rear quarter-panel some years ago, and the touch-up aged poorly compared to the Pontiac's original paint.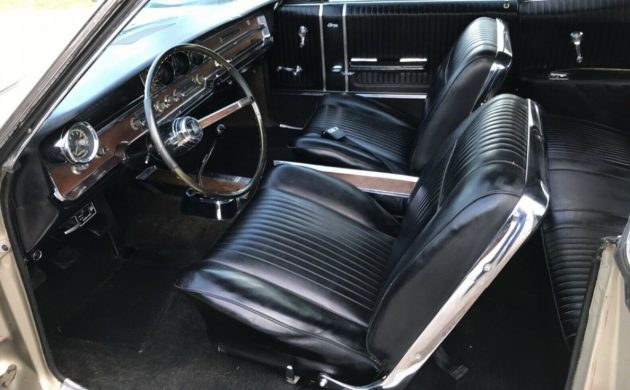 The interior shows few flaws, though the seller graciously admits a new headliner is needed. Even common weak spots like the steering wheel and dashboard are claimed to be in great shape. A dash-mounted tachometer deviates from the norm, though it's listed as an original option. The bucket seats and console came standard on the Grand Prix, perhaps a nod to its sporting European-inspired name.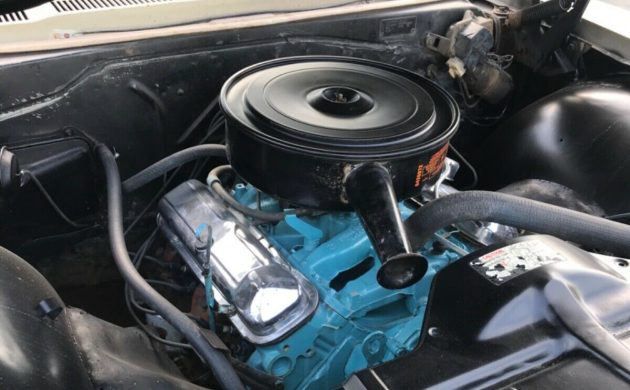 The Grand Prix's base 389 V8 uses 10.5:1 compression and premium fuel to make 333 HP 429 lb-ft of torque. With the four-speed and snappy 3.42:1 final axle, this big cruiser should have no problem merging with authority. Bigger engines were available, but this one certainly satisfies the sporty mission of this full-sized coupe. Thanks to lov2xlr8.no for some details. It's great to see a big two-door like this with high-style, a big motor, and a four-speed, and I'd love to drive it. A car like this doesn't have to show off its power; you know it's there. What $14,500 car would you pick over this solid Grand Prix?