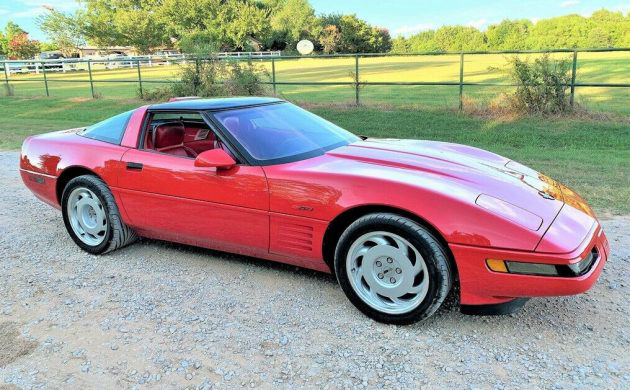 Not too long ago, I was singing the praises of the Corvette ZR1 as a very underappreciated supercar that can be bought for reasonable money compared to cars offering similar performance. Nothing has changed my opinion since that time, and here's another one I wish I could be a contender for: a very clean 1991 ZR-1 selling at no reserve, with bidding at just over $21K at the moment. That's still cheap for what you're getting, especially considering what you have to out-of-pocket now just to get into a low-spec 964 chassis Porsche 911. The red-on-red example listed here on eBay has just 39K miles and is said to drive exactly like a ZR-1 should.
The ZR-1 to me, at least, is a perfect case of Chevrolet giving the people exactly what they wanted, taking the mundane C4 and serving it up with the performance and technology that Corvette fans were sick of seeing in the competition's models from Europe. Every now and again, a manufacturer throws caution, logic, and budget out the window and simply builds the car it wants to build. I see the first generation Dodge Viper as a similar moment in time when Dodge finally said, "Screw it. Here's your concept car, straight from the trade show, with no attempt made to make it civilized. Enjoy." And you know what? Customers loved it. Sure, it's crude as well and you'll burn your legs every time getting in or out. But it's brash, and wants to hurt you. I'll pay good money for that experience.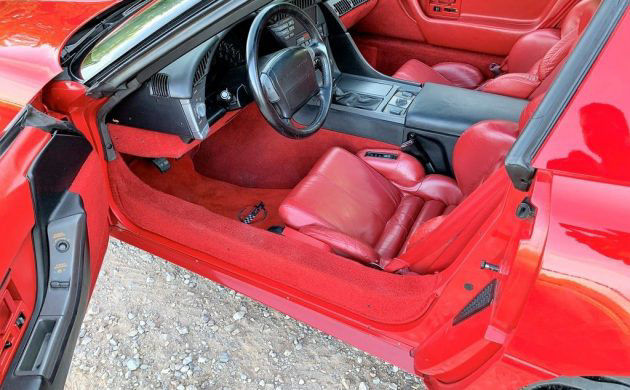 By comparison, the ZR-1 is a Swiss Army knife and the Viper is something akin to that bat that Nagan swung around in The Walking Dead. The ZR-1 was still a very nice car, inside and out, with deeply bolstered and powered sport seats, Bose stereo, glass panel roof, full power, A/C, adaptive suspension, and build quality slightly better than a Dodge Stratus. I don't know how much of that applies to the first-generation Viper, but considering both cars are in the same price bracket at the moment, I'd take the ZR-1 every day of the week. This one shows very little in the way of wear and tear, even with 39K miles on the clock.
The seller notes everything works as it should on this ZR-1, and that the tires were recently replaced with the correct Goodyear Eagles for the high-performance model. He goes so far as to rank it a nine out of ten, with the solitary demerit for some minor touched-up spots and light bolster wear on the driver's seat. I personally wouldn't give those a minute's worth of concern, as the car presents exceedingly well for the reported mileage, and with a no reserve listing, some of the risk is immediately stripped away. This is still a performance car bargain at anything less than $40,000, in my opinion, and I hope to have the chance to own one someday (right after I buy that Elan I just wrote about.)