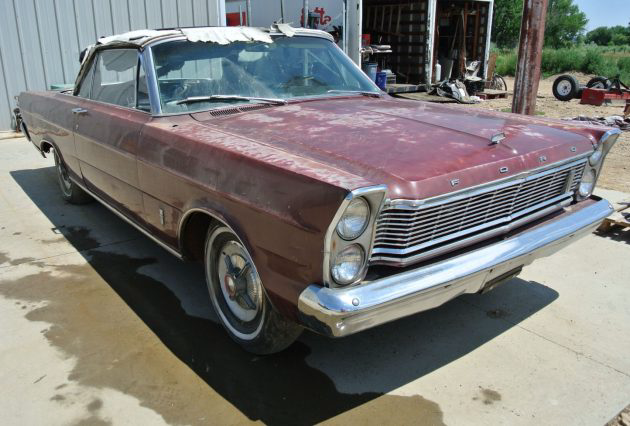 This full-size Ford is more interesting that the typical mid-60s Galaxie. Looking down but not out, this 1965 Ford Galaxie 500 XL 390 4 Speed Convertible would have been a real head-turner in '65 with its top-level 500 XL trim, 390 big-block, and four-speed manual transmission! Find it here on eBay where the bidding ends later today!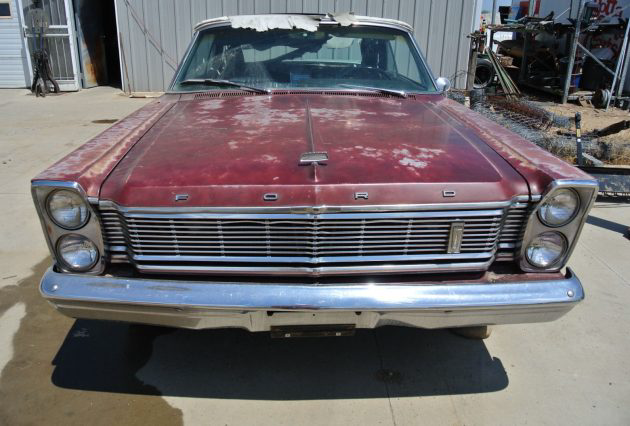 Thankfully the word "patina" is not used in the seller's description, as most would agree that faded paint is not always a plus. The bumper appears to be straight, and the grille isn't bad, but could use some dental work. Stacked headlights were new with 1965's complete redesign.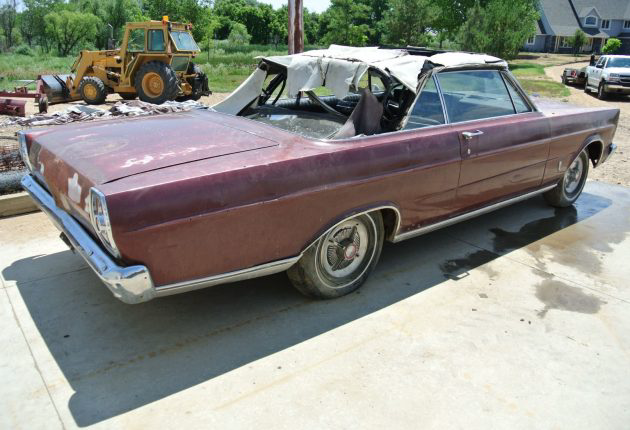 The all-new for '65 Galaxie grew larger and the 390 was the top "normal" motor. "Stored inside a barn for over 30 years," this diamond in the rough is described as having little rust except the rear quarter panels. The motor turns but has not been started."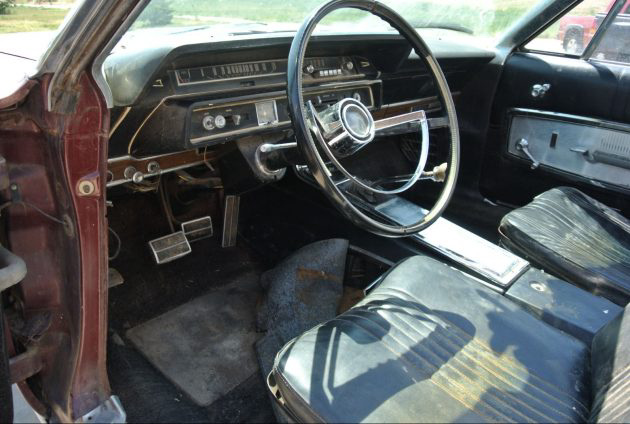 It seems the car has changed hands at least once without having its title re-assigned. While relatively common, the practice of "skipping" the title is illegal in all 50 states. According to The Poor Man's Off-Chassic Restoration.com  the door plate and VIN decode to what you see here, a Vintage Burgundy 1965 Galaxie 500 XL with Z Code 390-4bbl, Black Interior, 3.25 Axle, and 4 Sp. Manual transmission. All things roughly equal, if this was a Mustang, it would be worth a small fortune. This car will sell! The No Reserve auction has one bid of $2500. What will it take to win?