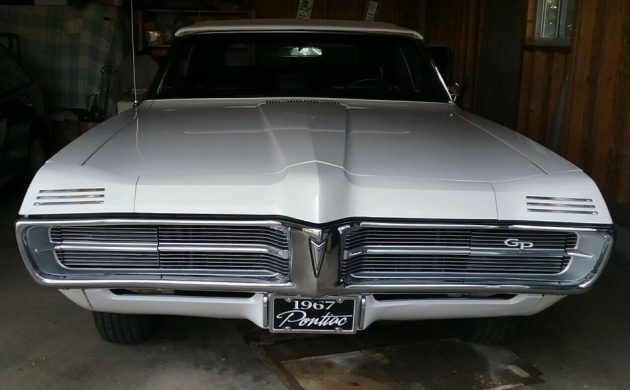 Sometimes you end up with a car that you mostly like but you keep thinking, "What if it had just that one additional item that it doesn't, then it would be perfect!" Most people suck it up and move on but some enterprising souls actually decide to have it their way and just add or convert, whatever is missing. And that's exactly what happened with this '67 Pontiac Grand Prix, which is located Bradford, Pennsylvania and available here on eBay for a current bid of $16,811, reserve not yet met.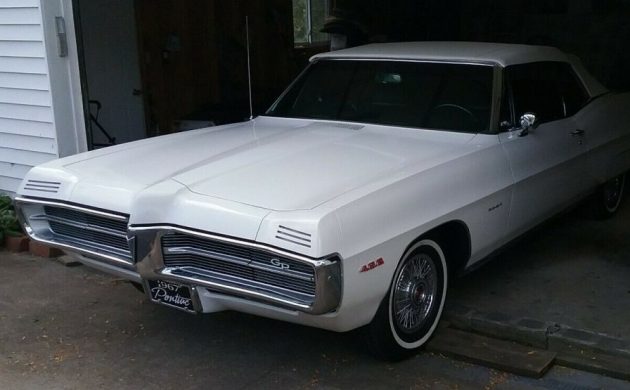 The Grand Prix started out as Pontiac's go-to performance car in 1962 when a full-size platform was where the action was. Similar in nature to the Impala SS or the Ford XL 500, the GP only came with a high-performance engine, no entry-level motors needed to apply.  The Grand Prix presented an amalgam of performance, sportiness, and luxury. And as such, the Grand Prix utilized only a two-door hardtop body style, except for 1967, when a convertible was offered and 5,800 buyers said "yes". After 1968, the Grand Prix shrunk as it moved from the full-size "B" platform to a stretched "A" platform.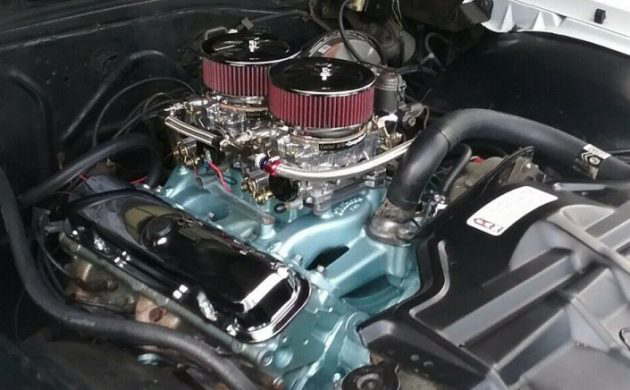 Being a performance-oriented car, the Grand Prix offered a four-speed manual transmission from inception through mid-1971. Nevertheless, in spite of the Grand Prix's muscular presentation, most purchasers opted for an automatic transmission. And that was the case with this '67 GP convertible until the seller decided that a four-speed manual would be way more fun. So, he converted it, it's that simple, right? He built what he wanted. But think about that for a minute, he had to acquire a flywheel, bell housing with yoke, throw-out bearing, clutch assembly, Z-bar and linkage, a transmission, a shifter, a manual transmission center console, probably a longer driveshaft, a clutch pedal assembly and more than likely, some other parts too. What a task! The job performed, from the interior perspective, shows as a factory installation. For power, the original 350 HP, 400 CI V8 is in place but it has undergone modification with twin four-barrel carburetors. The seller says that he has the parts to restore the engine back to its original configuration. The seller adds, "The engine runs like new and very powerful! The dual quads perform flawlessly! Both carbs are 600 CFM carter competition N.O.S.! NEW!!! NEVER REBUILT!!!" Adding the four-speed manual transmission to a one year only convertible body-style makes this Grand Prix pretty special.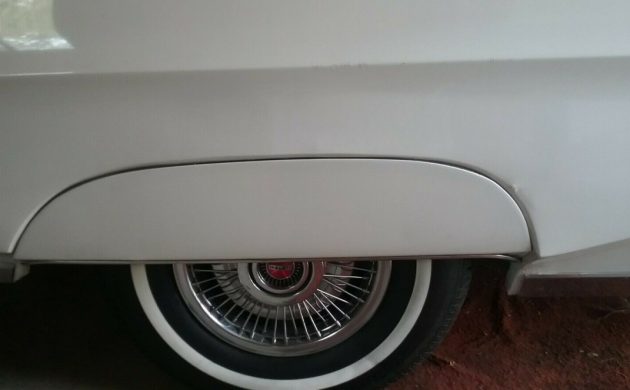 The seller is pretty open about the exterior of his Grand Prix, "Not a trailer queen! But It still shines with most of its original lacquer paint. There are dings and touch up paint marks on this car. The quarters do have a little filler work done".  Perhaps so but the accompanying images depict a very straight and clean exterior with a deep finish.  The convertible top, as best as can be spied, looks like new, no signs of splits or tears and it does have a glass backlight. Finally, the "428" fender badges are a misnomer; there was a plan to install a 428 engine but it never materialized.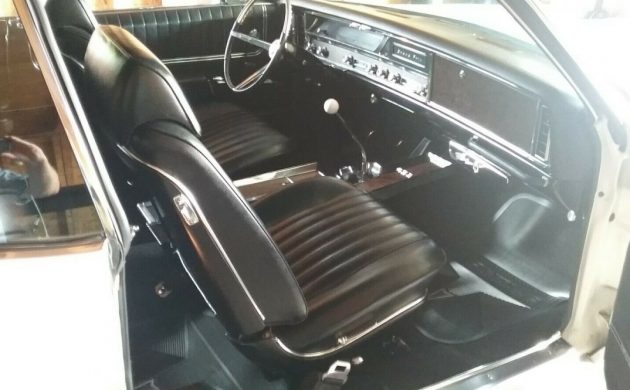 The interior is in impeccable condition. The seller states, "Now, the interior is like brand new and smells it! No cracks in the steering wheel or anywhere! No wear! Just incredible for 53 years old! New carpet, floor mats and the convertible top just to name a few things". It is definitely one of the nicest mid-late '60s GM interiors that I have reviewed. Finally, the seller does admit that the gas gauge, radio, and reverse lights are inoperative – small items in the scheme of things (the manual transmission requires a wiring harness and switch that attaches to the driver's side of the Muncie four-speed gearbox, as opposed to a switch that works off of the gear selector in automatic transmission applications).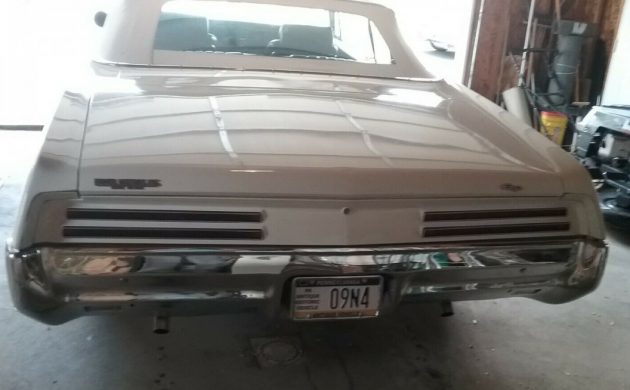 Maybe this GP isn't perfect but it is spectacular. The fact that the transmission isn't original is of little concern, especially considering how well the conversion was implemented. The chances of finding another so equipped Grand Prix, original or modified, and a convertible to boot, are slim to non-existent, don't you think.