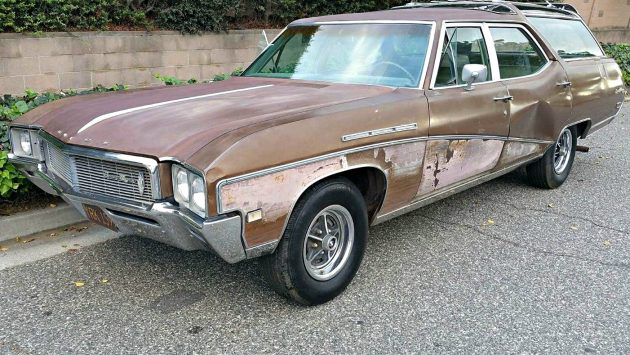 Here we have another excellent opportunity for an awesome vintage family hauler. With the stunning good looks of a Buick Skylark, and a 400 cubic inch V8 with air conditioning, this wagon is great project material. In running and driving condition, this classic just needs a little beautification. With a little over one day remaining in the auction, this wagon is bid up to a mere $1,225 with the reserve not met. Find it here on ebay out of Simi Valley, California.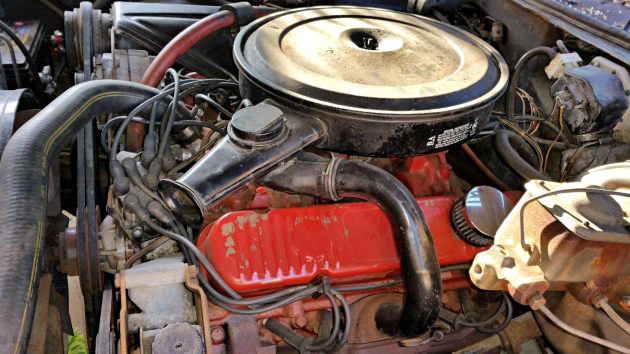 With 340 horsepower and 440 foot pounds of torque this Buick can easily haul a full family with extras. Equipped with air conditioning, power brakes, power steering and an automatic transmission, this wagon is ready to cruise easy to whatever your destination may be. Under the hood is relatively clean, with minimal surface rust present. The engine itself is very tidy, with no stray wiring, hoses, or anything out of place. Also the seller mentions this Buick has all new brakes furthering its drivability.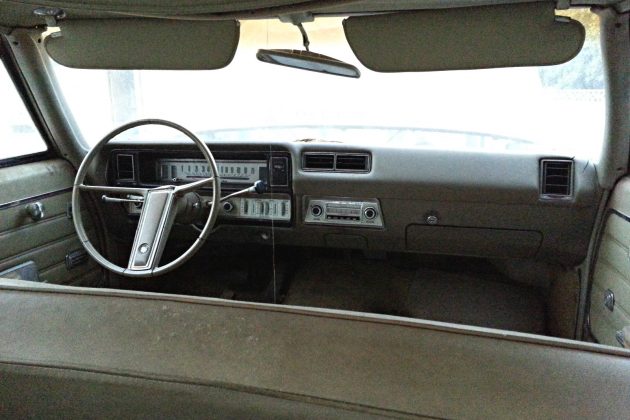 Although there aren't many interior shots of this Buick, from what can be seen, the interior appears quite nice. There are a couple of cracks in the dash, as well as in the steering wheel. The seller has made mention that the factory radio is present and operational. Also the power windows are all functional, as well as the rest of the electrics in this wagon.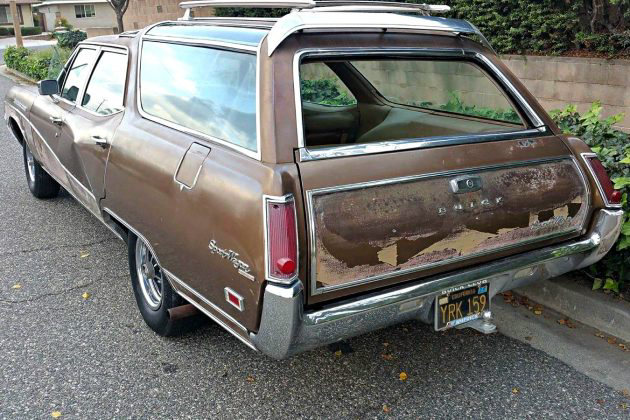 At a quick glance the exterior seems a bit rough, but in reality, it's the wood applique that is making this wagon look rather shabby. Overall the condition of the body is quite reasonable, but there is dent in the rear driver side door, and a small dent on the driver front fender. There is no obvious rust on this wagon, and the passenger side is nice and straight. The chrome bumpers look clean, and most if not all of the body trim is accounted for. Riding in one of these wagons is awesome due to the "skyview" roof. Before the time of cell phones, and dvd players, all of the windows in this wagon would give you plenty of views to keep the mind occupied. In fact I would love to ride in the back of this wagon on a road trip. There is a trailer hitch installed so you can tow whatever extras you may need on your journey. In driving condition, with a big block, air conditioning, and a solid body, does this wagon meet your needs for a vintage family hauler?