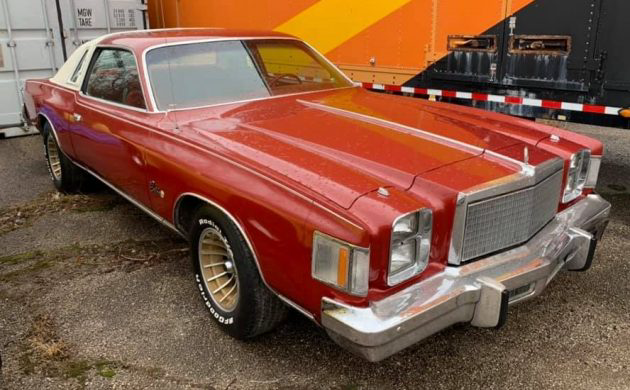 If you're like me, the Chrysler Cordoba reminds you of Ricardo Montalbán and his 1970s TV commercials hawking those "rich Corinthian leathers." Which, by the way, was marketing-speak as there was actually no such thing. But it gave the cars a big boost in sales at a time when Chrysler needed all the help it could get. This fourth-year Cordoba from 1978 looks to be a genuinely nice survivor, even with 117,000 reported miles on the clock. It's located in Mentor, Ohio and is available here on Facebook Marketplace for $6,000. Thanks, Bruce B, for your nice find!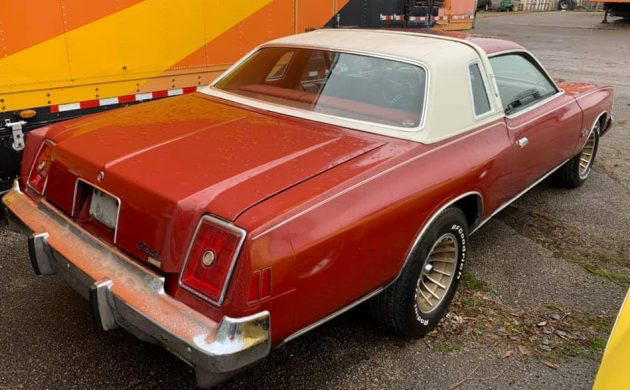 The Chrysler Cordoba was a mid-size personal luxury coupe sold in North America from 1975-83. It was the company's first model produced specifically for that space and was also the first Chrysler-branded product that was not full-size. First-generation Cordoba's would be built through 1979, competing with cars like the Oldsmobile Cutlass, Buick Regal, and Mercury Cougar. It would be a sales success for 1975 when the rest of the company's products were suffering. The car would do well until 1978 when Chrysler switched from single oval headlights to stacked quads which apparently didn't sit well with buyers. Sales fell by nearly a third in 1978, but the new, smaller Chrysler LeBaron had already entered the market and was taking away customers.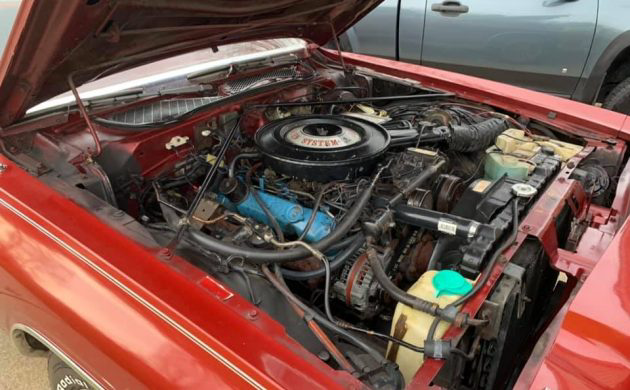 With either 360 or 400 cubic inch detuned engines available in the Cordoba, they had just enough mojo to propel the 3,700 lb. cars. The seller's Chrysler has the latter motor paired with a TorqueFlite automatic. We're told this car runs, drives and stops great. The deep red paint and white/tan half vinyl top look really nice with no rust and no damage that we can see. The aftermarket wheels with raised white letter tires do look sharp, although perhaps a bit out of place on a car like this.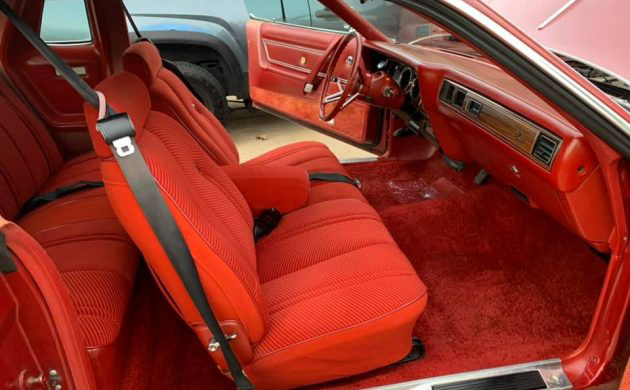 The matching red interior is equally nice and – sadly – there's no rich Corinthian leathers to be found. Instead, the seats and doors are upholstered in velour, which would have been standard (leather was an option; did Richard know this?). The passenger cabin looks like a comfortable place to hang out while cruising around town at 15 mpg or 23 on the highway, which was decent for the era.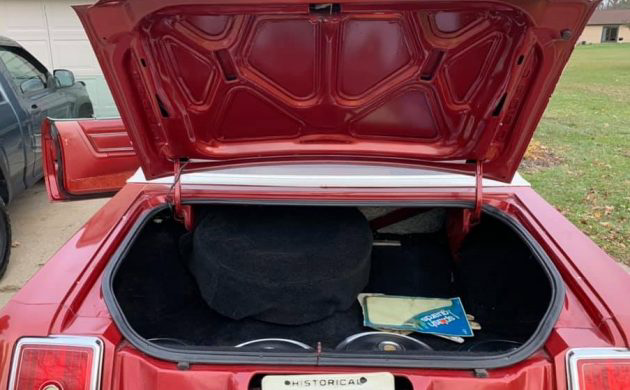 While the Chrysler Cordoba doesn't shout instant collectability, it certainly would be a nice car to take to weekend car shows. And it would be an inexpensive way into getting into cars made before 1980. NADA doesn't say they're worth a lot, but nice ones are trading online in the $15-20,000 range. Snap this one up which you can!