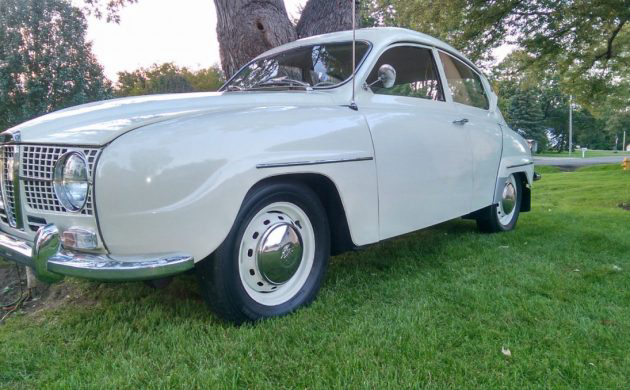 If you go searching around the internet, you will find a substantial amount of recent footage from various Scandinavian rally championships. What is astonishing in this footage is the number of Saabs the same as this Saab 96 that are still competing, and they are not being disgraced in their efforts. This 1966 Saab 96, which is located in Danville, Illinois, is claimed to have covered a genuine 41,000 miles, so it should still have a lot of life left in it yet. You will find it listed for sale here on eBay.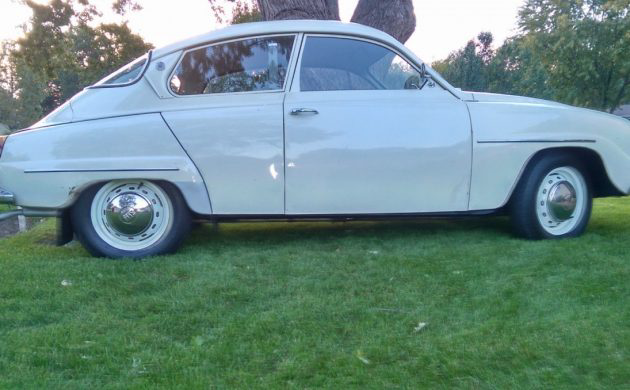 The seller has owned the Saab since 1997 when he purchased it off the original owner. During his ownership, the car appears to have been meticulously cared for. The owner says that the car is not perfect, but that it is an original survivor that hasn't seen rain or snow since he's owned it. The panels and paint look to be really good, with a scrape behind the passenger side rear wheel arch being the most obvious problem. There is also some rust present in the car, but this seems to be quite minor. The thing that has always attracted me to Saab is that despite the fact that their cars were always quirky or unusual, they never seemed to be able to produce a truly unattractive car.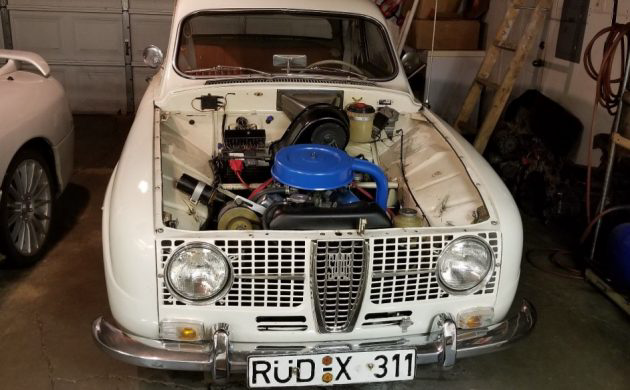 Powering the 96 is a 1.7l V4 engine and a 4-speed manual transmission. The engine in the car isn't original, having started life in a 1972 model. The current owner believes that the engine was upgraded in a bid to increase horsepower. The original engine, which has been tested and runs well, is also included in the sale, as is a spare transmission. The car has also recently received some significant maintenance, including the fitting of new clutch master and slave cylinder, a new fuel pump, all new hoses, and fuel line, plus sundry other work. There are also numerous other spares that are included with the car, and when combined with the spare engine and transmission, they represent a spares cache worth around $3,000.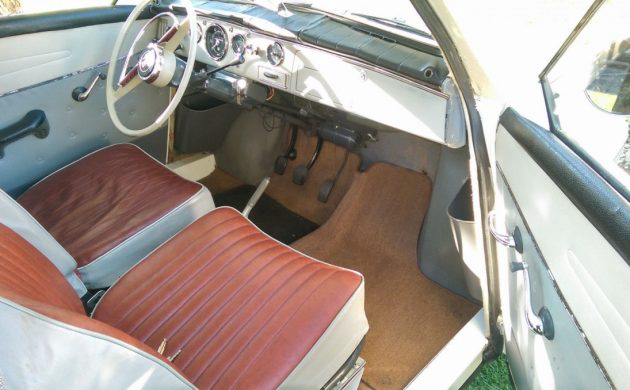 The dash pad looks a bit warped and sad, and the upholstery on the driver's seat is stretched, but otherwise, the interior looks really good. While he doesn't actually mention it, I also believe that the covers on the seats aren't original, as they should match the door trims, which do look to be right. It may not give the impression at first glance, but those rather flat looking seats are surprisingly comfortable and supportive, and when combined with the great standard suspension, are capable of absorbing the roughest of bumps.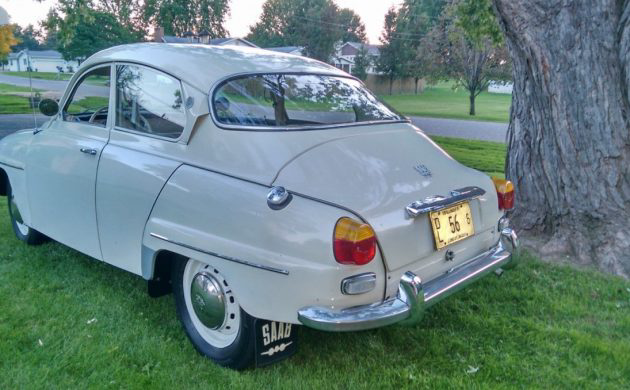 As I said earlier, Saab produced some of the most unusual and quirky cars ever seen, but the cars that they produced were as tough as nails. This one isn't perfect, but it looks like it has a lot of years left in it, and at the time of writing, bidding is sitting at $4,350. While Saab in its original form has disappeared into the pages of history, there still remains a good supply of parts and spares available through various sources. That will make it relatively easy to keep cars like this on the road for many decades to come.