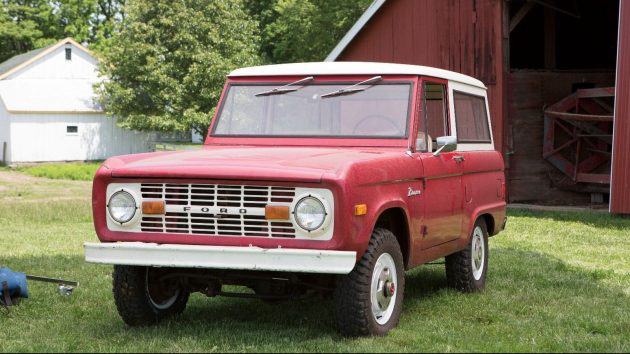 The last year for the first generation Bronco, 1977 marked the end of the first chapter of what would be a 30 year run for Ford's iconic SUV.  Reportedly a 42,000 mile original survivor, the ad states that this Bronco "began life at a dealership in Indiana where the dealership owner took this truck and stored it in his barn with the dealer plates all the way up to when he decided to let it go."  Found here on eBay with an opening minimum bid of $35,000.  This Bronco is located in Hamel, IL and hopefully hasn't seen too much snow in it's life.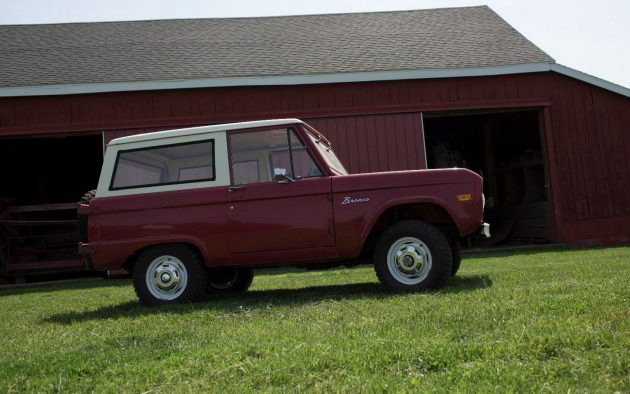 This particular Bronco has some very desirable features including rear seat delete from the factory putting more of the "utility" in this SUV. It also appears to be in mostly original condition with un-cut fenders.  Since their debut, Broncos featured their trademark small rear wheel openings.  This added a unique design feature but limited the size of tires that would fit without rubbing.  So, most Broncos today have had their rear fenders cut to accommodate larger tires.  It's certainly refreshing to see an original example that hasn't had power saw customization.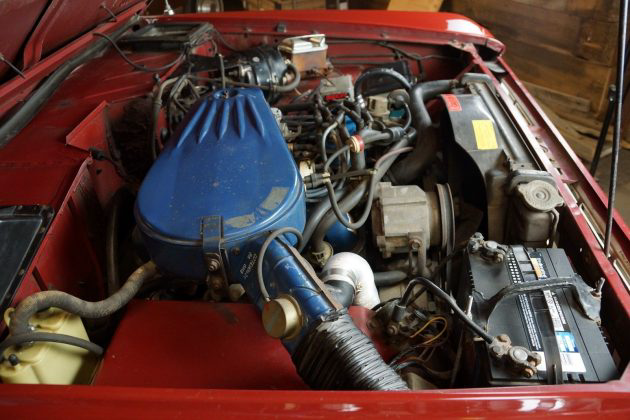 Featuring the original 302 V8 with a three-on-the-tree manual transmission, this Bronco will go anywhere you want to go.  The seller doesn't say anything about the running/driving condition.  It does look unrestored, original and maintained, so this should make a great driver.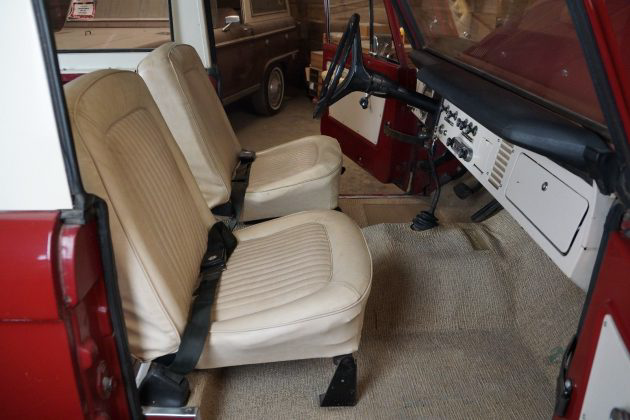 Said to have original seats and radio, I'm guessing the carpet has been replaced.  Unsure about the door panels, dash and other items.  They appear in very good shape and if they have not been touched up or replaced, this is a true clean survivor.  With the factory rear seat delete option, you won't be taking too many passengers, but it will haul a good amount of cargo and a dog or two.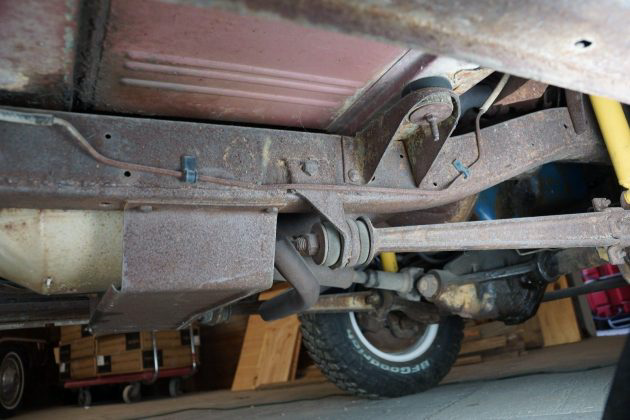 Like the engine bay, the underside appears unrestored but maintained.  This appears to be an honest low-mileage Bronco that would be a great candidate for restoration or a great daily driver.  It's not going to win any shine contests but you just might win a best survivor award.  Would you restore it or leave it alone and just drive?