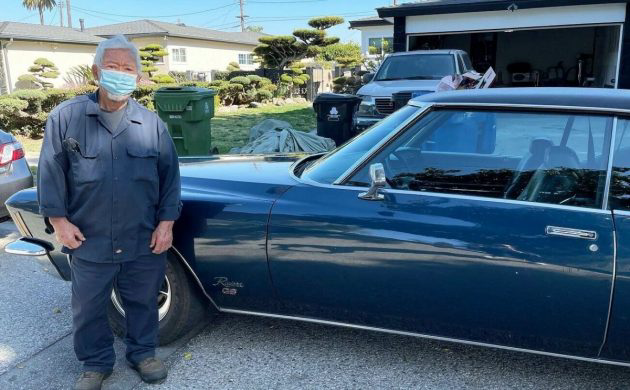 Purchased new in April 1971 by Mr. Ogawa, Sr., and then passed down to his son, Mr. Ogawa, Jr. this 43K mile '71 Buick Riviera GS is now on the market.  This beautiful boattail Riviera has always called SoCal its home and it has been garaged at a single address for its entire life.  It is located in Los Angeles and is available, here on eBay for a current bid of  $27,100 with 42 bids tendered so far. This is a no reserve auction!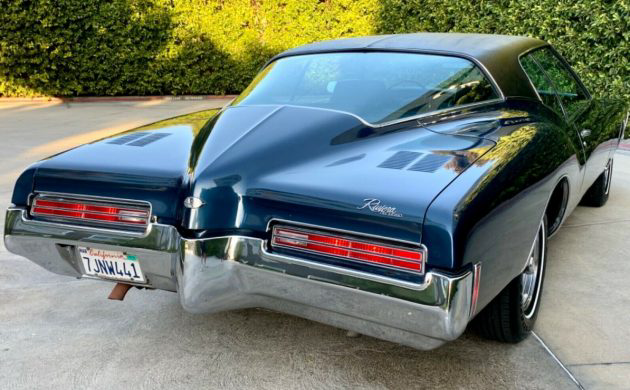 The combination of this first year, third generation Riviera's fantastic design, coupled with its family story makes this big Buick a hit right out of the gate. Though the design of this Riviera was penned by Jerry Hirshberg, it was done under the direction of Bill Mitchell, GM's head designer who brought us the first Riviera in 1963. Interesting to note are the 1971-only, flow-through air vents in the trunk lid. It was a peculiar arrangement that many GM cars donned that year and was mostly gone by '72.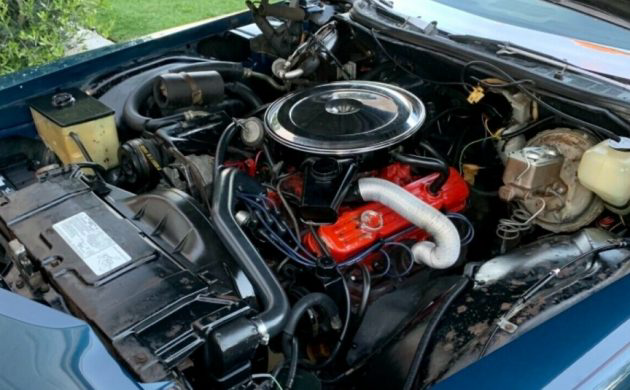 What did being a GS, or Gran Sport actually get the buyer? According to Buick's '71 sales brochure, special ride and handling items, 330 gross HP, 455 CI V8 engine, steeper axle ratio, and of course, subtle, red GS badging. The seller, Mr. Ogawa, Jr's son-in-law, states that this Riviera, "Runs & drives so smooth. The mileage backs up the way it rides. It floats at high speeds, handles so well. Starts right up when cold, shifts & brakes just fine". A Turbo-Hydramatic 400 three-speed automatic transmission backs up the big V8 and gets the power to the rear wheels, unlike the Oldsmobile Toronado and Cadillac Eldorado that were front-wheel drivers.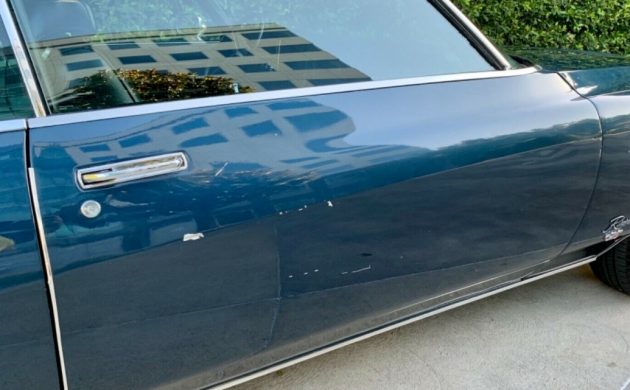 This Buick has been repainted in its original shade of Nocturne Blue at some point in its past and still shows well though the passenger side has experienced a little parking lot action. The black vinyl top is close to perfect and is a testament to this car's indoor storage. The underside images show an amazingly clean and solid structure, it's hard to remember that this Riviera is a half-century old! The seller claims that the body and its construction are all original and have never been dismantled. And of course, it wouldn't be a Buick of this era if it weren't finished off in their very own, instantly recognizable road wheels.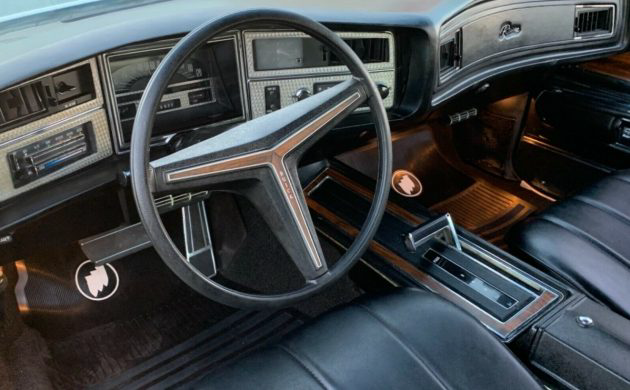 The interior is what a Buick was all about in 1971, i.e. premium-grade black vinyl upholstery – that has withstood the test of time, a cockpit-style wraparound dash, and a center console with half a horseshoe gear selector. The interior shows as being gently used. The seller mentions that the A/C works but it's not as cold as it could be, and the radio is out, but all of the lights work, though the power windows are a bit slow on the uptake.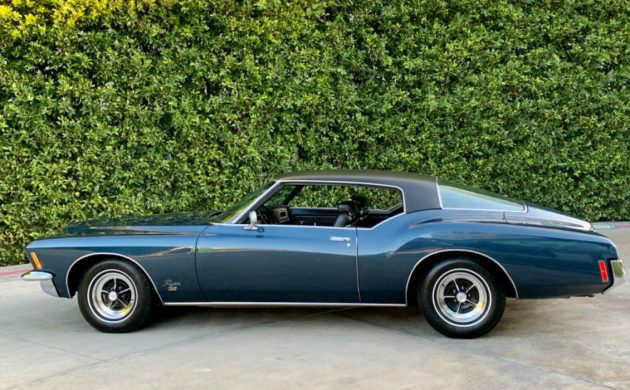 The seller has provided a video interview with Mr. Ogawa Jr. and they reminisce a bit about this Riviera's past. There is a substantial about of documentation and records included in the sale, so authenticating this Buick's chain of ownership and service history is all right there. If you ever entertained thoughts of owning a third-generation Buick Riviera, this is the one! It punches a lot of tickets and yes, I would really rather have a Buick, how about you?