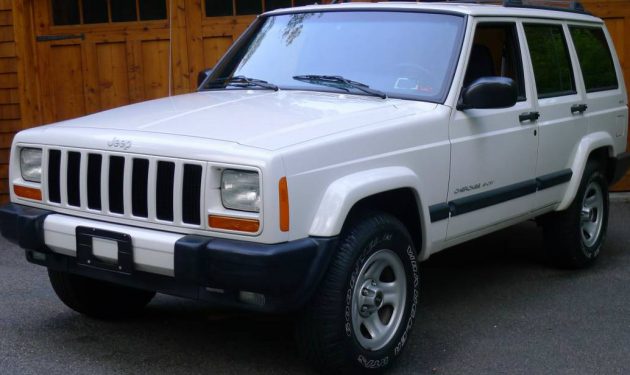 Jeep Cherokees are enjoying a nice spike in value at the moment, largely because their usefulness is being realized by a larger audience and because most examples for sale today have led obviously hard lives. This 2000 Jeep Cherokee Sport has clearly avoided the fate of its brothers, showing only 4,500 miles from new and effectively, priced as a new vehicle. Find it here on craigslist in the Hudson Valley region of New York for $22,500.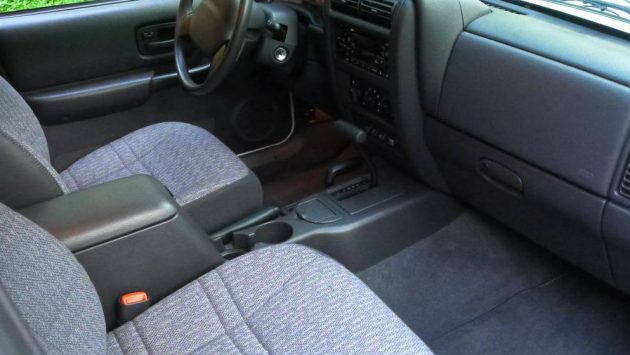 That may seem like a tall ask, but the Cherokee is one of those rare vehicles where buying an old model that's new in the wrapper is almost as good as buying a new 2017 Cherokee. Why? Well, the basic reasons for owning such a truck – usability and reliability – are just as evident here as they are in a current model year example, if not more so due its reputation for off-road use and far simpler driver controls. And who wouldn't want an inline six over some peaky 2.4L "MultiAir" mill that the new models use?
The 4.0 I6's reputation precedes itself and needs no introduction here. To own one of these with 80,000 original miles would seem like a win; finding one with as little as this one is unimaginable. For owners of legendary trucks like this and the Toyota Tacoma lineup, it's a seller's market right now if your example is in immaculate condition with lower-than-average miles. While we're certain the seller of this Cherokee is testing the waters in a big way, a sale price in the upper teens would not be unexpected.
While low-mileage survivors like these are always interesting, a late model example of such a vehicle presents an immediate conundrum: it won't appreciate to a level with meaningful ROI anytime soon, and the more you drive it, the less possible it becomes to recoup your investment. As a long-lived vehicle with mechanicals that can take a beating, there are endless choices for a daily driver runner, so how do you use a truck like this? The seller may find most potential owners are asking themselves the same question. Thanks to Barn Finds reader Al G. for the find.