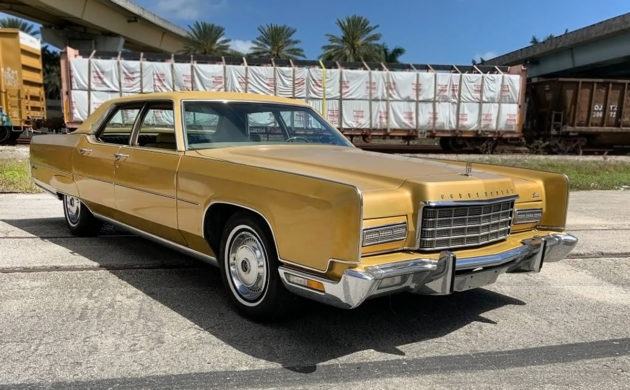 Having somewhat over 46,000 miles on it, this 1973 Lincoln Continental is barely broken in and it looks almost like new. There's a lot of Mercury Marquis in this car, at least they look very similar from some angles. This gorgeous time capsule can be found here on craigslist in Fort Lauderdale, Florida. The seller is asking $5,250 and it would be a car that you could live in if you had to. Like, say you bought it and your wife kicked you out, or something theoretical like that…
I could easily see myself buying this car which is scary. It's something that I don't need right now, but I still want it. I prefer the fifth-generation Continentals after 1977 with the smaller grille, but I would not be sorry to own this one. It's even longer than my former 1966 Lincoln Continental Coupe was, by almost 12-inches, at over 19-feet in length. As I mentioned earlier, it sure does have a lot of Mercury Marquis in it. You can see the new-for-1973 required 5-mph bumper that was required on the front.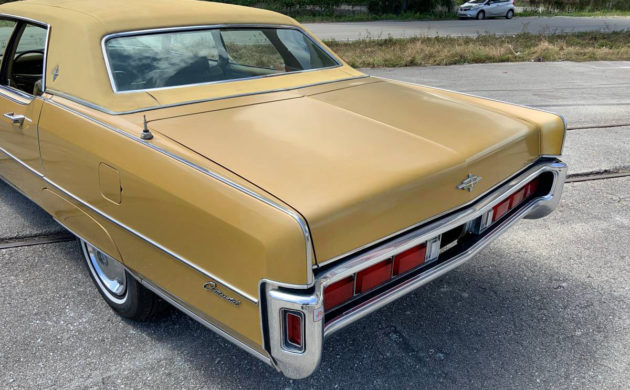 You can see the nicely-integrated rear bumper that would grow the following year in 1974 in order to meet federal safety regulations. Purists may like the 1972 Lincoln Continental with tight bumpers on both ends. The headlight doors appear to be working, sometimes you'll get a winker. This one is underpriced in my opinion, and Hagerty also thinks that it's worth $6,300 – their #3 good condition value – so this could be a good deal. They're at $12,700 for a #2 excellent condition car and it wouldn't take much to bring this one up a notch.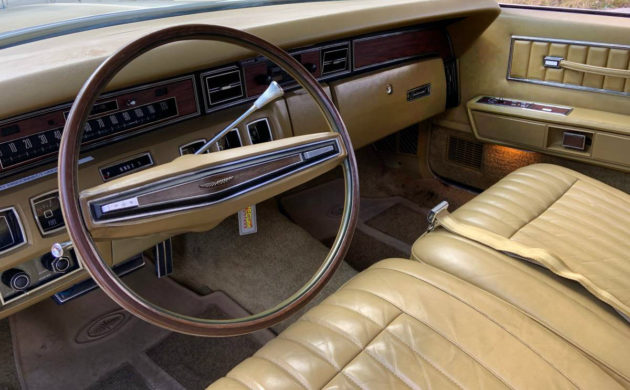 The interior looks almost like new and I can almost hear, or not hear, how quiet this car would be rolling down the road. The back seat would fit almost anyone and even though you'd think the trunk should be huge, it really isn't that big. It's a lot like my '66 Lincoln trunk was with the huge spare tire taking up a lot of room and all of the padding.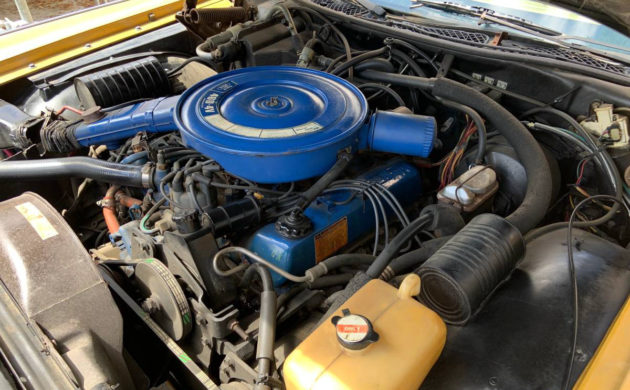 This photo shows what a low-mile engine should look like. The seller says that this beauty has 46,380 miles on it but the odometer shows 46,815 miles – either way, it has incredibly low miles. The engine is Ford's 385-series 460 cubic-inch V8 with around 220 hp and 360 ft-lb of torque. It has a slight exhaust leak (all of us just heard that sound in our minds) but other than that, everything works including the AC, which blows cool. Have any of you owned a fifth-generation Lincoln Continental?