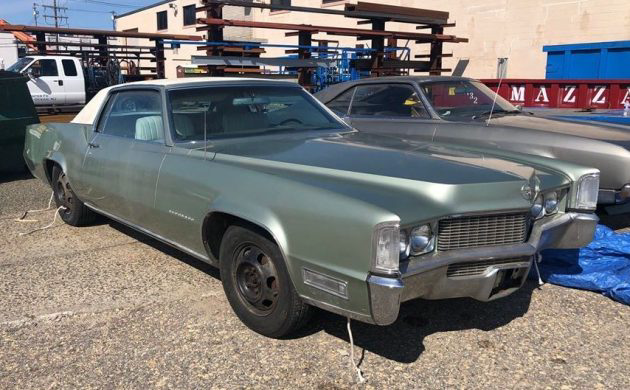 Marketed as part of the Fleetwood line from 1965 through 1972, Cadillac's Eldorado appealed to people who valued style, luxury, and power over anything resembling economy or thrift. Driving an Eldorado is like saying "Money is no concern to me." This 1969 Fleetwood Eldorado in Asbury Park, NJ will only set you back $7999, so it's perfect if you refuse to pay $8000 for a car. That's a lot to ask for a car that doesn't start, run, drive, or stop, but the listing here on Facebook Marketplace, describes a classic in decent original condition, and it shows well.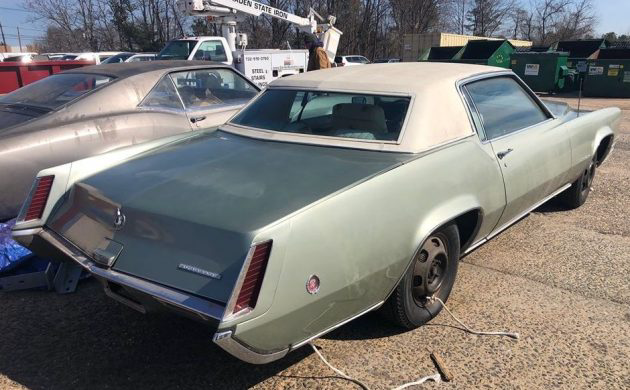 Like Cadillacs of the 2000s, this Eldorado appears to have been designed using only a straight-edge. Engineers on the project experimented with square road wheels, but ultimately bowed to convention with the round wheels and tires you see here. Joking aside, I'm a big fan of this design, though I'd prefer a '67 or '68 for the hidden headlights.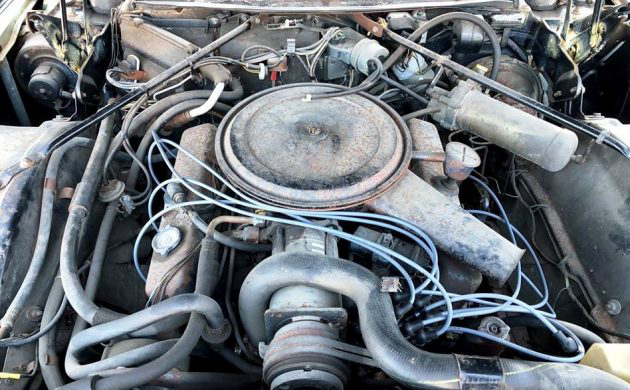 Not to be outdone by muscle cars, or any car for that matter, Cadillac installed the gargantuan 472 cid (7.7L) V8, touted in sales literature as "the largest production V-8 to ever power a passenger car," and mated it to a three-speed automatic transmission powering the front wheels. The 1967 Eldorado began Cadillac's belief that front-wheel drive's advantages in traction (engine weight on the drive wheels) and packaging (nearly flat floor with minimal driveline "hump") made this configuration a logical choice for high-tech luxury cars. With 375 HP and 525 lb-ft of velvety torque on tap, *not* igniting the front wheels requires more effort than doing so.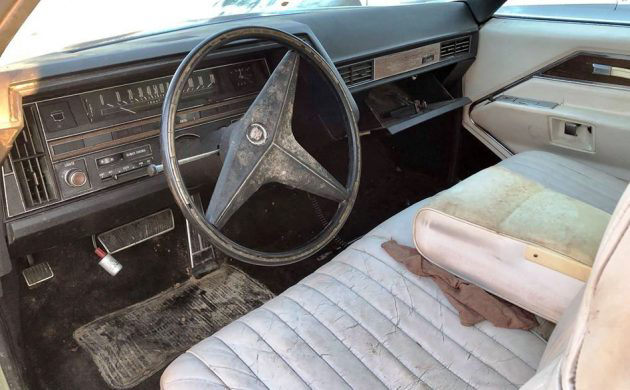 Standard features on the Eldorado included power windows, air conditioning, and automatic climate control. I remember checking out the temperature wheel on one of these decades ago in Florida and the owner told me "I can drive to California and never touch it." The two-tone black-and-white interior is one of my favorites, perfectly complimenting this car's Palmetto Green paint, or any color for that matter. Used Eldorados of this vintage are plentiful in the market. You could probably find a nearly perfect specimen for this one's asking price, but you might get lucky and discover after some tune-up parts and a thorough cleaning that this "as is" special is nearly perfect itself. What would you give for the chance to find out?
Have something to sell? List it here on Barn Finds!