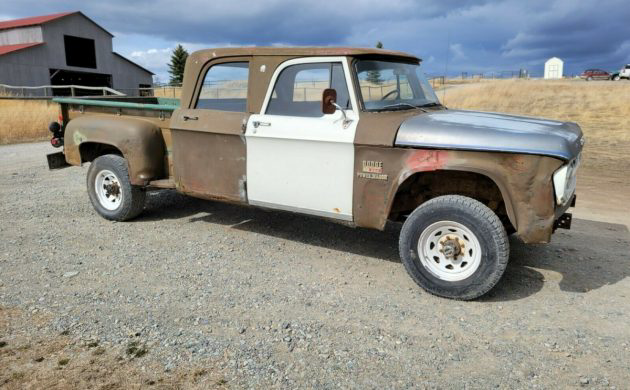 There cannot be too many of these Dodge Power Wagons left. This is a 1969 Dodge W200 Power Wagon with Crew Cab and a short wheel base stepside bed. The truck is located in Eureka, Montana. It is listed for sale with 3 days remaining in the auction here on eBay. The truck is currently bid to $3,215 but the reserve has not been met. While the truck is pretty beat up, it is a 4×4 example the Dodge Power Wagon equipped with a manual transmission and is said to run and drive.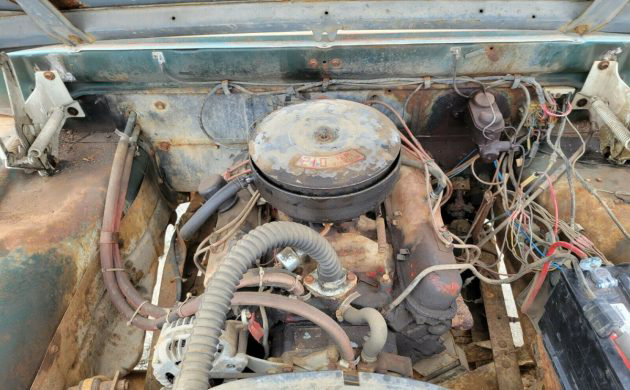 The truck may be equipped with its original 210 horsepower 318 cubic inch V8 engine that was fed by a 2 barrel carburetor. The wiring under the hood looks like a mess but the truck appears to have its original air cleaner. The seller states that the engine is running and holds good oil pressure with no knocks or ticks. However, the engine smokes a little when it is cold but that is probably old valve stem seals.The manual transmission and clutch work but there is noise from the throwout bearing.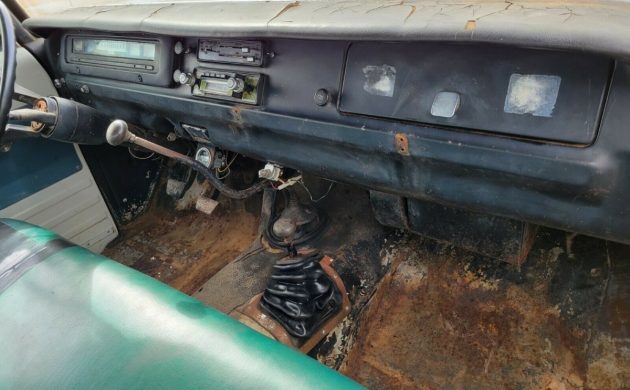 The interior shows surface rust on the floor boards and the dash pad is cracked. The fuel, oil pressure and voltmeter gauges are said to work. An aftermarket temperature gauge is mounted under the dash. The front bench seat has duct tape to patch up or cover up a worn out section on the driver's side of the seat. The headlights and tail lights or in working order as is the 4×4 transfer case. The truck will need new exhaust and new tires. The brakes and fuel delivery system should probably be rebuilt for safety reasons.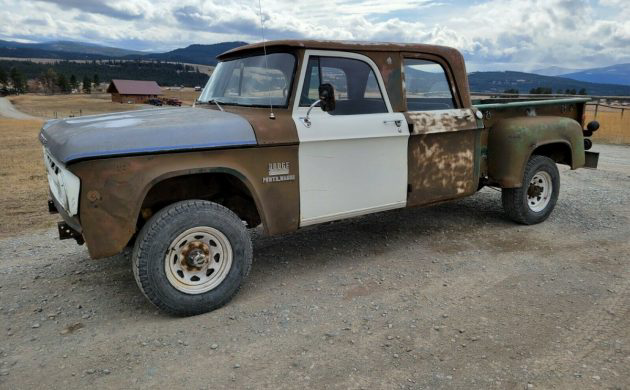 While the seller states that the truck is solid, the floorboards and rear doors will need rust repair. Two new front fenders and inner fender wells are included with the sale along with a nice core support. The worst damage is the front fenders so that should be an easy fix. The mileage on the odometer shows 47,801. This is a cool old truck and I hope a Dodge enthusiast restores it to its former glory.